Over the year's casinos have enhanced sport, in ways she may not realise. The casino is a very old part of our society, and sports teams certainly date back many centuries. So, when one industry can help another even if that assistance has become an inadvertent side effect of their own business, it is good to see. So just how have casinos changed sport through the years?
Prohibitive
Initially, casinos were very prohibitive places. Many were high end requiring money to be able to play, and they were entirely male-dominated affairs. Women were there to look pretty but did not actually take part in gambling. The same could be said for sports and sports betting. Most supporters were male, and High Street betting shops were indeed not the place for ladies. Of course, many of these changes have been seen right across society with equal rights movements and other changes, ensuring that women and men are much more on a path.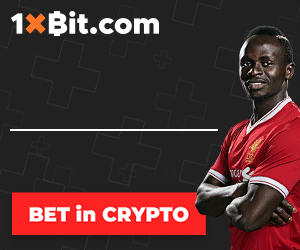 The Explosion of the Internet
Historically there were also two very clear strands of gambling. If you wanted to play casino-based games such as roulette, blackjack or poker, you would head to a casino. If you wanted to bet on your team winning a game or your horse winning a race, you would naturally head to a High Street betting shop. These bricks and mortar buildings were the only way you could gamble and bet your money on certain events. So, again it was quite prohibitive not just on a gender basis but on a practicality basis. Casinos had a specific dress code and were known as the rich and famous playground rather than being inclusive and available to all. When The Las Vegas Strip gained popularity, it suddenly became much more open, and tourists were welcomed because they brought with them even more money. So that was when gambling opened up to a much wider audience, but it was still location restricted and, in some places, it was not legal to gamble.
Related: How To Get Free Money To Gamble With At Online Casinos
The Explosion of the Internet
The most important link and change to the gambling industry was introducing the Internet and online casinos. While this did some damage to the High Street and meant that many shops closed it also created a natural link between sports betting and casino gaming. Almost every big High Street betting name now has an online casino presence as well as an online betting facility. And vice versa almost every large casino outfit now has a sports betting arm online as well as their casino games. This has really opened up the world of online gambling as now it is entirely inclusive. The only concern is that gamblers are over age but other than that anybody can turn up with the money and play the games. So, this was the first change that saw casinos do a favour to the sports industry.
New Games
Once online casinos realised that they were onto something and were generating a massive following, they naturally began to try and attract an even bigger customer base. One of the ways they did that was by creating new games. While you can still play all the classics like roulette and blackjack, you also have access to a wide range of games you may not have heard of. In particular, the old-fashioned one-armed bandit or fruit machine has been given a massive online facelift and presence. There are now fruit machines for just about everything you can think of. Now known as slots there is something for everyone, including sports fans, from football-themed slot machines to rugby, horse racing, hockey and more. This has generated a new interest in sport among people who previously were just interested in playing the casino games. It offers a natural crossover and encourages new fans to support football, horse racing, rugby, or any of the major sports available. Of course, because the sites also offer sports betting fans are now able to place their bets from the comfort of their own sofa. Not only that, but many online casinos and sports gambling facilities also offer exclusive live streaming of some games that aren't available anywhere else unless you are a registered punter. Now, this in itself proves incredibly popular as long standing fans, and newer fans get to actually watch games that otherwise would not receive television coverage.

Virtual and Augmented Reality
The next two significant technological advances for the casino and sports betting industry are virtual and augmented reality. Virtual reality requires the use of an additional headset to immerse the player into the game. It is already available in some casinos, but on a small basis as this is still relatively new and requires users to actually own the additional hardware required which again can become prohibitive from a financial point of view.ted reality brings the action into your home, by the use of mobile phone technology. One of the most famous augmented reality apps is Pokémon Go, where the creatures appear in your surroundings using the camera on your phone. This is being extended into many arenas including gaming and casinos as well as sports. Most casinos and sports betting websites also offer apps for users to download so that they never need to miss the opportunity to play their favourite games or place a bet. Again, this has proved to be massively popular with fans and attracted a whole new younger generation audience.
Copyright © 2021 Completesports.com All rights reserved. The information contained in Completesports.com may not be published, broadcast, rewritten, or redistributed without the prior written authority of Completesports.com.