Over the years, Heineken has provided avenues for consumers and fans to share in the drama and intrigues of UCL nights, rewarding them with unique and unmissable football experiences. As evidenced in previous campaigns such as the 'Fan of the Match' in 2020 and the UEFA Champions League Tour in 2019, consumers and football fans alike are at the centre of the premium brand's initiatives, with premium and peerless experiences designed solely for their entertainment.
It was no different this year as the brand set up numerous engagement activities that delighted football fans under the theme of #NeverWatchingAlone. To cap off the campaign for the 2020/2021 UCL season, Heineken set up an exclusive viewing event in Abuja on May 29, 2021, treating fans to the best of football and a match-viewing event for the ages.
Football fans and consumers of the premium beer brand experienced the UCL final game between Manchester City and Chelsea in a relaxed, positive fun-filled atmosphere. The event was also visibly star-studded as influencers Nancy Isime, Uti Nwachukwu, VJ Adams and Samantha Walsh made appearances and engaged with the fans throughout.
Popular OAP Nancy Isime described the campaign as fun and exciting as tens of thousands of fans were presented with the opportunity to engage directly with her.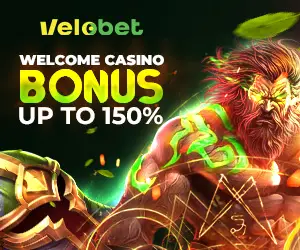 Related: 'Never Watching Alone': Shock Results In UCL Quarter-Finals First Leg As Heineken Unveils Celebrities
"Being part of this campaign for the fans was very exciting. It was a pleasure interacting [with you all] every step of the way and making sure people got rewarded for their passion for football," she said.
With Chelsea overcoming huge odds to play in the final, fans at the venue were excited to see if the underdogs would stage a surprise victory over their Manchester counterparts. The action did not disappoint as fans witnessed nice end-to-end play, top draw tactical nous and an all-around quality football worthy of the glamour and prestige of the competition.
After the final whistle, fans of Chelsea/Manchester City were so excited and celebrated with each other, cheering to non-stop music and entertainment at the venue. Sharing their reactions, one of the fans thanked Heineken 'for creating an awesome experience that [he] will never forget.'
Heineken believes that experiences are better enjoyed when shared which is why the brand is committed to sharing passionate experiences among fans and consumers as highlighted in its #NeverWatchingAlone campaign for the 2020/2021 UCL season.
Copyright © 2023 Completesports.com All rights reserved. The information contained in Completesports.com may not be published, broadcast, rewritten, or redistributed without the prior written authority of Completesports.com.