Former Nigeria midfielder, Etim Esin in this exclusive interview with Complete Sports reporter, SULAIMAN ALAO, gives his candid assessment of the Super Eagles performances during the friendly matches against Algeria and Tunisia, and advises coach Gernot Rohr on the way forward.
Complete Sports: The Super Eagles' return to football action in the international break saw them lose 1-0 to Algeria and drew 1-1 with Tunisia in the friendlies played in Austria. What is your assessment of the team's performance?
Etim Esin: To be candid, the Super Eagles put up an average performances in the two international friendlies, and I'm sure Nigerian fans were also disappointed with the team's performance.
We played two games and did not win any, it meant we picked up just one point out of six and that's well below average to put it mildly. We conceded goals in both games and managed just one goal. We could have had our pride intact if we drew the two games at the least.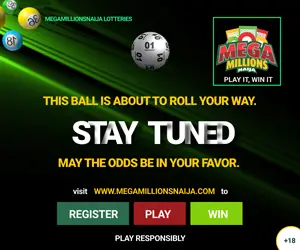 The Eagles were average in the defense, lacked creativity in the midfield and struggled in attack. They lacked leadership and did not play with cohesion. It was not encouraging seeing such performances by the Eagles at this point with AFCON and World Cup qualifiers coming up soon. I do hope all these will be corrected in
due course.
A number of new players were invited and tried during the friendlies. Are you saying none of them impressed you?
The new players invited didn't really come up during the friendlies. None of them put up a commanding performance worthy of note. The national team is not meant for upcoming players, you know. It is meant for established and proven players who are playing regularly for good clubs and who also know what it means to put on the national team jersey.
Also Read – Adepoju: 'Why I Won't Give Eagles Pass Mark After Friendlies Vs Algeria And Tunisia'
I expected them to grab the chance with both hands and give their very best performance to show they deserved their invitations. I was expecting a new player to score for us but it was Iheanacho that scored our only goal in the two games. We don't have all the time in the world to keep trying new players.
We already have a team on ground and new players are not expected to just come in and make up the numbers. Their mentality should be to out-play the already established players in the team or at least play up to par with them.
But sometimes, agents influence invitation to the national team just to get their players to wear the national colours for marketable purposes. National team scouts must ensure that the players they want to bring into the Eagles measure up to certain standards.
However, I want to believe the coach has noted one or two to help beef up his team ahead of coming competitive games.
Some key players were missing for the Eagles against Algeria and Tunisia. Is that enough reason for such poor performances?
What we saw during these friendlies showed that the Eagles lacked depth. It is obvious we don't have a solid bench because if we had, we would not feel the absence of those missing too much.
In the past, the Eagles bench is almost as good as the starting eleven and that's what made the team very strong. Those playing know they have to give their very best because they know that those on the bench are just waiting to grab the shirt if they don't measure up – that is the hallmark of any good team.
It's not good enough if we can't play good football in the absence of Ndidi and Osimhen. As a former player, I know that friendly games are to assess players, solidify the team's playing pattern and tactics as well as to identify the team's weaknesses in order to improve on them. But you don't expect all the fans to know that because they are looking for good football and good results from their team. When new players fail to prove themselves, fans will be calling for older players with the experience to come back into the team.
I would have been happier if the new players Rohr tried out had put up solid performances that would have helped us to forget the likes of Mikel, Victor Moses and Odion Ighalo who recently retired from the national team. I do hope when players like Ndidi and Osimhen are back in the team, we will be able to play better.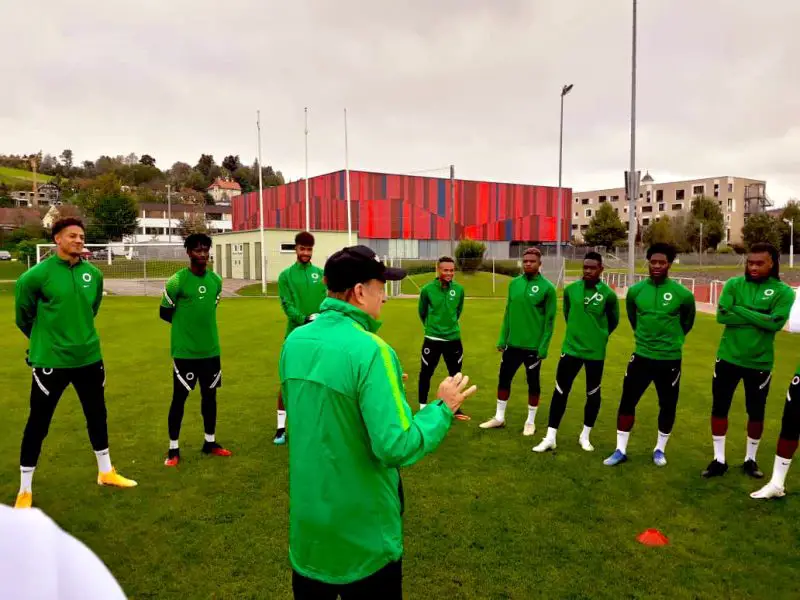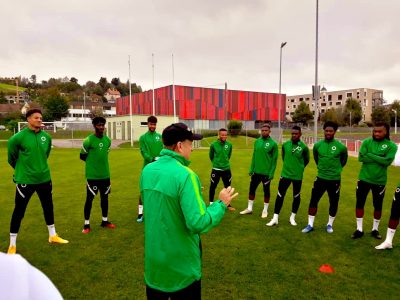 As a midfielder, you were known as the African Maradona during your days in the national team. What do you think is wrong with the Eagles midfield as it is presently constituted?
The current Super Eagles team lack a creative player in the midfield who can make things happen. A player that can direct the team's play and create fear in the opposing team.
I don't even know who is playing the number 10 role for us anymore, it's like the number 10 jersey is too heavy for them. If other teams look at you as ordinary, they will come all out against you because the fear factor is not there. So, we now lack a player with creative impact in the middle of the pack. A playmaker with commanding presence that even if he can't score, can make assist and generally help dictate the team's play and put panic in the opponent.
I think it is something coach Rohr will have to work on in the team, look for that player with flair that can create something out of nothing from corner kicks, free kicks and so on to get
the results we need.
Who do you think can fit into the playmaking role for the Eagles among the current players?
For now, I don't think we have a natural player' for the position, you know. Somebody with that uncommon natural ability and skill to unlock opposing defense. I know Alex Iwobi has been trying his best to play the role for us in recent times with relative success. I think [Joe] Aribo can also play the role. I remembered he combined well with Iwobi in the midfield when we played against Brazil last year. That
game was our best outing in recent times. Maybe Rohr already has his playmaking role solved by the combination of these two players, you know.
Samuel Kalu and Samuel Chukwueze also has the skills, but they are more used to playing wide. Maybe a natural person may come in along the line, but I think Rohr can take a cue from the midfield combination he used against Brazil the last time.
Finally, what advice do you have for Gernot Rohr ahead the upcoming AFCON and World Cup qualifiers?
My advice for the coach is to ensure the Eagles has depth on the bench. That's what the team is lacking now and that need to be corrected. We have to start getting results because that's what football is all about.
When games are tight, the coach can look to the bench and bring on a replacement that can make the difference. I remember Emmanuel Amuneke coming from the bench to score two goals in the final at Tunisia '94 Nations
Cup.
A situation where players on the bench can't spark the team back to life in difficult situation is not good. Even at club level as we have seen
recently, teams with quality bench will always excel over a side that has good starting eleven but lacks a good bench.
The Eagles currently have a relatively good starting eleven, so Rohr must build depth into the team's bench to make the Eagles very competitive. When we have that, the absence of any player will not be greatly felt because adequate replacement will be readily available. I think that is the way forward for the Eagles.
Copyright © 2021 Completesports.com All rights reserved. The information contained in Completesports.com may not be published, broadcast, rewritten, or redistributed without the prior written authority of Completesports.com.