He is a European champion and a World Cup-winning captain, a FIFA World Player of the Year and a seven-time Bundesliga winner. We [Bundesliga.com] sat down with FC Bayern Munich and Germany legend Lothar Matthäus to talk about the Bundesliga re-start and the upcoming Der Klassiker. We also find out which player resembles Lothar Matthäus the most in world football today.
How did you get through the two months without football?
"I'm very happy football is coming back, step by step. We've started with the Bundesliga and I hope others will start soon too. I'm waiting for the Premier League, Serie A in Italy and I hope it works well."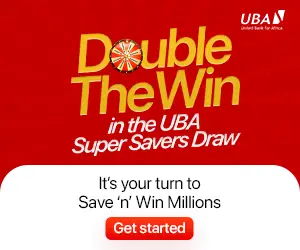 There has been a lot of discussion about the resumption of the Bundesliga, what do you think about the way the DFL have restarted it?
"The concept has been perfect, and it had to be, otherwise the government would not have given us the ok. I don't know the full concept, but I see what's happening in the stadiums, I see what's
happening around and hear what people are saying. With this concept we have been given the go ahead to restart the Bundesliga from the government."
The Bundesliga is known for its atmosphere and full stadiums, how do you think it affects the players to play in empty stadiums?
"I haven't seen a difference in the games, I only miss the atmosphere. The games are great, I wasn't expecting that level of quality. We have seen a lot of goals, similar to before. The speed is the same. I see the statistics from before and from now and there isn't a big difference. I've seen
some fantastic games, especially in the first weekend. It was a little bit better this week and I think it will only get better once the players find some momentum. The quality of the games will improve."
There are seven games left including "Der Klassiker", do you think Bayern will let their four point lead slip?
"I hope they win the league for them and for their fans because I played for the club for 12 years. On the other hand, I want a competition. Tomorrow there's a game between Borussia Dortmund and Bayern Munich, Bayern are four points ahead of Dortmund. Part of me wants Dortmund to win the game tomorrow [Tuesday May 26] to make the Bundesliga really competitive right until the last game. If Dortmund win tomorrow then it's going to be really open right until the end of the season."
Bayern have dominated Dortmund in their recent head-to-heads, how do you see Tuesday's game going?
"I think Bayern will be happier if my prediction is correct because I think it will finish 2-2. Both teams have come back well after the break for Corona. Dortmund have picked up six points, scored six goals and not conceded any. They are very good in defence. Bayern played very well against Frankfurt, they won 5-2. It's a game between the two best teams in Germany, their league positions – first and second – reflect this. It's going to be a highlight for everybody, not just in Germany but I think people from all over the world will be watching the Bundesliga in general but especially
this game tomorrow [Tuesday May 26]."
Also Read: Dortmund Vs Bayern Der Klassiker Sets Tone For Bundesliga Matchday 28 Games
How would you describe the rivalry between Bayern and Dortmund?
"It's a classic in Germany – like Barcelona vs Real Madrid, like the derby in Argentina, like Juventus
vs Inter Milan in Italy, maybe Man Utd vs Man City. It's a big game. One of the biggest games in
football that we can have at the moment when you look at the situation. I'm very happy to have
this game but the downside is that we don't have the atmosphere in the stadium because the atmosphere in Dortmund is amazing. 80,000 people always sold out, everybody knows the Yellow Wall – 26,000 Borussia Dortmund fans, all in a yellow shirt behind the goal, so the shorter side of the pitch. This is always fantastic, but we have no fans, these are the rules and we respect the rules. I see what's happening on the field and I'm sure we have top players in both teams, we have
pace in both teams and we have quality players who can make the difference at the highest level,
like Lewandowski, Thomas Müller, Kimmich for Bayern, Manuel Neuer, the goalkeeper as well. For
Dortmund we have Sancho from England, Haaland from Norway, great young players, Hazard the
Belgian, Guerreiro, the European Champion with Portugal in 2016, Hakimi on the right. Really good
players and I'm really intrigued about the game. I can't wait for kick off and for the game to start.
It's a game between the best two teams and can really make Bayern Champions because if they
win, they are seven points clear and I think the championship is over then. Of course, anything is possible. I think it'll be an open game, that's why my prediction is 2-2. I'll keep my fingers crossed a
little bit for Dortmund because I like to see the competition go right until the end, for it to stay close between these two teams and maybe another team can come into the race like Leverkusen or Leipzig. Maybe a third team can challenge in the last six or seven games of the Bundesliga
Championship."
What are your best memories of these games?
"There has been a lot of games between Dortmund and Bayern Munich but in my time, 20 years ago, there were other teams in the race. Bayern were always strong but in the 80s or 90s we also
had teams like FC Köln, Hamburg, sometimes Stuttgart, Borussia Mönchengladbach. Now you really feel these two teams are our version of Real Madrid and Barcelona in Spain. They have dominated the Bundesliga in the last ten years. Of course, Bayern Munich have always been a little bit better than Dortmund, but Dortmund have been getting closer. In the last two years they have made it very difficult for Bayern to win the Championship."
Who is your favourite in the current Bayern Munich team?
"Thomas Müller is doing well but I am not only looking at this current moment in time. (Joshua)
Kimmich is a young player. I think he will soon be the captain of Bayern Munich and the national team because he is a player who plays with passion and has quality. My favourite player at Bayern Munich is Lewandowski. For me, Lewandowski is the perfect number nine. I have nothing against Suarez or Benzema or anyone else but what Lewandowski has been doing in the Bundesliga – for Bayern Munich and before, for Dortmund – what he is doing for the Polish national team: this is what I expect from a special player and Lewandowski is a special player. He has everything that I expect from a number nine playing at the highest level. Not only for the number of goals he scores but also how he plays; how he works for the team; how he gives the ball to teammates in better positions. He is not egoistic. He plays for the team. He plays on the wings. He creates space for other players. He is the perfect player for me. He has a good mentality and that is why I like him so much.
Which Dortmund player would you like to take on for Bayern?
"They have a lot of good players, but I think I would take (Jadon) Sancho who can play on the left or the right wing. He can help Bayern Munich. Especially because Bayern only have (Serge) Gnabry and (Kingsley) Coman in those positions – and (Ivan) Perisic. Sancho is a world class player. I like him very much. He is a top scorer at Dortmund. He has scored 15 or 16 goals this season. He can give a lot of assists and, for me, that is the player I would like to see in the red shirt of Bayern Munich."
How would you defend against the phenomenon Haaland?
"It is very difficult because when someone is moving, when someone is fast, when someone is strong, how can you control him? It is not possible to control him for 90 minutes. He will always get his chances to score. It is very difficult. You have to close him off. You are not allowed to give him
space. You are not allowed to give him the speed he needs. On top of that, he also makes good runs into the box when Dortmund come from the wings. That is Dortmund's style of play. They
come with the speed of Sancho and (Achraf) Hakimi from the right and (Raphaël) Guerreiro and (Thorgan) Hazard from the left who then send the ball from the outside into the box. Haaland is going to go to the first post and the second post – especially the first post. Most of the time. That
is his usual run. You have to close him off somehow. It is very difficult to control him for 90 minutes, however, sometimes he doesn't have a very good day at the office, making it a lot easier for you!"
How do you envisage the final table? Which teams will be in the top 4 at the end of the season?
"It will be between the top four from last season and Borussia Mönchengladbach. Dortmund, Bayern Munich. Those two for sure. Behind them, Bayer Leverkusen. They are in very good condition at the moment. RB Leipzig who play in the Champions League. They are one of the eight best teams in Europe. Monchengladbach is coming up. The next four Champions League teams from Germany will be between these five come the end of the season."
Will Werder Bremen still be able to prevent relegation?
"They had a very important game on Saturday. They beat Freiburg. Now they need to continue winning points. They are still three points behind Düsseldorf. 16th place in the Bundesliga is still a relegation spot, however. Of course, Bremen cannot hope for anything more after the season they
have had. They were not in the best condition: they have had a lot of injuries. They have not performed very well. I think they would be happy to make the 16th position and go on to the relegation play-off because they still have tough games coming up: they have matches against Bayern Munich, Borussia Monchengladbach and against Frankfurt. At home, they do not win a lot of points as is to be expected from a team
like them. That is why there are in such a bad position. They will have to really fight the next six or
seven games to be able to make the points needed to avoid direct relegation."
To return to the subject of FC Bayern: With the new contract for Hansi Flick and the extensions for Manuel Neuer, Thomas Muller and Alphonso Davies, the club has invested heavily in the future. A good sign?
"It is a very good sign! I think they were using this break to try to convince the main players like
Müller and Neuer to stay. They are older but they are key players at Bayern Munich. Alphonso Davies; he is a young player. No one would have thought he could have such an impact: being in the first eleven for the previous ten games. They have been doing a good job the past eight weeks.
Now they will build and sign one player or another. (Leroy) Sané is in touch with Bayern Munich, another is (Kai) Havertz. I like the style they are working in at the moment. Especially because of the current crisis. They are doing a very good job and I am happy we still have these players here in
Germany and in the Bundesliga but especially here, at Bayern Munich."
Bayern have been scoring three goals per game since Hansi Flick took over. What has he done to restore confidence in the team?
"He knows the players. He knows how to talk to them. He is always relaxed. He gives them confidence. If a player has a problem, like (Philippe) Coutinho, he would receive an explanation from Hansi Flick regarding why he is not playing. He does this in such a way that the player either accepts or is forced to accept the decision of the coach. He is a very good coach. He is working very
well. He goes into detail but the biggest point for me is the way he communicates face to face with
his players."
Which player resembles Lothar Matthäus the most in world football today?
"Leon Goretzka from Bayern Munich. He is a box-to-box player in a slightly different way to how I
used to play because I used to travel with the ball from the defence to the offense and score a lot from outside the box. He makes good runs without the ball. He travels inside the box and is able to receive the ball in the right positions from crosses or passes coming in. Apart from the feeling that he is very similar to how I used to play, the only difference is the fact that I was moving with the ball and he moves without the ball. In the end, however, we both end up scoring, just in different ways!"
Copyright © 2023 Completesports.com All rights reserved. The information contained in Completesports.com may not be published, broadcast, rewritten, or redistributed without the prior written authority of Completesports.com.