Former Spain coach, Vincente del Bosque – who currently holds the record as the only football coach with Champions League, European Championship, World Cup and Intercontinental Cup titles, got Quique Setien to talk elaborately, for the first, time since his sacking as FC Barcelona coach, as published by Elpais.com.
Setien speaks about the infamous Barca's 2-8 defeat to Bayern Munich in the quarter-finals of the 2019/2020 Champions League, the challenges of managing the Lionel Messi-led star-studded Blaugrana.
Excerpts …
Vincente del Bosque: Lugo, Las Palmas, Betis and eight months at Barcelona. Did you notice a big difference in the behavior of the dressing room from those first clubs to the last?
Quique Setien: Yes, yes. The experience at Barça has been extraordinary. I have had the opportunity to experience something unique. I told the players that I had never been in a dressing room like that, that I was with the best players in the world.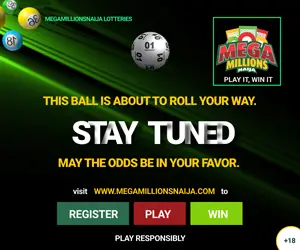 DB: I think there are few differences between the dressing rooms. The most important thing is to have good personal relationships. If there is respect… I was very lucky in that sense. It is very bloody if there is a player does not behave properly.
Setien: I totally agree. In my 40 years in a locker room, first as a player and then as a coach, I have come to the conclusion that you have 16-18 guys absolutely committed. There are four or five who do not have that enthusiasm. They train, but they let go and if things go well, they add up and, if not, they stay there. Then you have one or two that are complicated and twisted. I have had them as teammates and as a coach. This has been permanent in all teams. I have had the maxim to tell the truth. If a player does not play and asks for explanations, you have to be honest with him.
DB: Nor do I think you have to give them many justifications. You can make mistakes as to why you do it with some and not with others. And you can tell them things that they can disprove. In football, any idea can be refuted. You have to be careful. I believe that the essence of all costumes has to be the same. The coach must try to be fair, credible in what he says. A leader has to be like that. Enter the locker room and show that you are.
Also Read: Barcelona Face Filing For Bankruptcy
Setien: It is something that you have to earn over time. From the first day you walk into the locker room, the players are with open ears.
DB: You have coached Barcelona, ​​which also has Messi. And you go the first day and say that it was a pride for you to train the best player in the world …
Setien: Is that I think Messi is the best of all time. There have been other great players who have been great, but the continuity that this boy has had over the years has not been had by anyone. If anything, Pelé … I told him one day that I had been waiting for the Barça game for 15 years to see him.
DB: Did you talk a lot with Messi? The looks?
Setien : There is another facet that is not the player and is more complicated to manage. Much more. Something inherent to many athletes as seen in the Michael Jordan documentary [ The Last Dance ]. You see things you don't expect.
DB: A technical friend who directed Atlético told me about a case with a player: 'Either him or me'. I told him they would fire him. Normally, the player is more defended than the coach.
Setien: He's very reserved, but he makes you see the things he wants. He doesn't talk much. Yes, look, look … After I left what I am clear is that at certain times I had to make other decisions, but there is something that is above you: the club. And it is above the president, the player, the coach. It's the club and the fans. They are to whom you owe the greatest respect and you have to do what is most convenient for the entity. There are millions of people who think that Messi, or any other player, is more important than the club and the coach. This player, like others around him, have lived for 14 years winning titles, winning everything.
DB: So the phrase that Tata Martino said to Messi – "I know that if you call the president you can throw me out at any time, but don't show me every day" – fits perfectly. Did you want to tell him?
Setien: Yes, I have heard that phrase and others. I don't need anyone to tell me what Martino or someone else said. I have lived it. I have had enough experiences to make an accurate assessment of what this boy and the others really are like.
DB: What honors you is that you speak as you speak of him, and that you say that he is the best player of all time. The most important thing in team sports, in contrast to individual sports, is that there must be a generosity. And if the generosity comes from the greatest we will have a lot of cattle. If, for example, one day you decide to remove Messi for half an hour because the game is sentenced and you give love to another player, that is the generosity that should exist in a team. Who does not have it …
Setien: That is difficult when someone has gotten used to winning. And when an anxiety is generated within himself that, when he does not succeed, hurts him. Actually, the brutal demand that exists in football today has imbued him and many others who need to win permanently. But, of course, to win you can't use everything. It is true that there are players who are not easy to manage. Among them Leo, it's true. You also have to take into account that he is the best footballer of all time. And who am I to change him! If they have accepted him as he is there for years and have not changed him …
DB: It's about having a good group and that way the player will be much better for the team.
Setien: Surely, in his own way, he's generous. The problem is that the inside perspective sometimes misleads you. The reality that they live is not the reality that others live. For them, and for many people, the only thing that matters is winning and everything else is not worth it. Until you quit football and a few years pass, you do not see clearly the reality of life. You are into your own thing, you get feedback from the same group always and these are difficult situations for them. They are kids to whom we give everything.
DB: From the outside you see that all balls have to have the same destination, it seems as if someone said: 'if I don't give it to Messi and…'. It becomes a misunderstood servility.
Setien: There are times when it doesn't have to be this way. You don't have to pass it on forever. You have to make your own decisions and face responsibility.
DB: I don't know if the interventions of your second, Eder Sarabia, altered them a bit and instead of putting water on the fire …
Setien: Vicente, the first day I explained to the footballers what Eder was like. I told them that the first one who had to put up with him was me. He is a boy who has pure energy, who lives football with intensity, but who is the way he is. We are not going to change him now. We try to change some aspects of him because I love him very much. I also know that it contributes great things and that must be appreciated. He's an extraordinary kid. The day the cameras were taken out saying things, I told him that I couldn't give that image. The next day I spoke to the captains and apologized. They told me they didn't care if I screamed and caught their attention. I'm not screaming, I never was. Sometimes it is good for someone to do it, to add intensity. The training sessions have to be like the games. Many valued her figure.
DB: Do you think that at Barça you have been the pure Setién, that rebellious Quique that you carry inside?
Setien: Noooo. Of course not. I have not been myself. I have not been able, or I have not known, the reality is that. When you sign for a club with a dimension like Barça, you already know that things are not going to be easy despite having the best players in the world. The reality is that I could not be me, nor have I done what I had to do. It is true that I could have made drastic decisions, but they would not have fixed anything in a space as short as the one I have been and in which everything was concentrated after confinement. Until then the team was good. We were changing many things . We reached the break two points ahead . When we returned, we started well in Mallorca, but the situation was complicated and the trajectory of Madrid was extraordinary. In the end, the tension got the better of us. But, really, there are situations that in another context and in other circumstances I should have been different. There was no time neither to think nor to work. If he made drastic decisions they could harm us. We had the League there, the Champions there. Then what happens against Bayern happens …
DB: Do you feel stigmatized by that 2-8?
Setien: You are tremendously damaged, you go down in the history of Barça with that defeat. I take my percentage of blame. Someday I still write about this. After laying down I found out that the decision had already been made before 2-8. I found out about everything.
DB: Do you feel like coaching?
Setien: Not much … I am comfortable at home, with the sea, with the famous cows. I'm past the mourning.
DB: As a coach to suffer, suffer, I have never suffered. Those eight tough months were certainly enriching as well.
Setien: Vicente, you will never hear me complain. I've been living from football for 40 years. I was a bellboy in an office until I signed my first contract. I will always be grateful to football for everything it has given me.
Already in his days as an incipient coach in Second B, Quique Setién never concealed his extreme militancy in Cruyffismo . At that time, he did not even remotely dream of one day reaching the Camp Nou bench. Setién had suffered as a player at Cruyff's Barça. There, he runs that he runs without smelling the ball, his eternal admiration for that dream team style was aroused .
Forest: When you get to the Lugo bench is when you say publicly that you are a cruyffista. You defend your way of understanding football and that shows that you did not say it for the gallery when you went to Barcelona in January 2020. But Cruyffismo has not remained pure over time. There has been an involution in some concepts.
Setien: Coaches like Guardiola improved it.
DB: Do you think? Guardiola has already changed the drawing. With Cruyff there were three defenders and Pep transformed it into two, or four, depending on how you look at it.
Setien: It opened my eyes that when we played against Cruyff's Barça you spent the game running after the ball. That one passed it to that one, and that one to the other, and the other… You didn't smell it. You spend 80 minutes like this and you wonder how they make the opponent not have the ball for so long. Then I realized that this was what I wanted. Since I was a child, I had always liked having the ball on my foot. You start to build something inside your head. Why is this happening? Well, because people get high. Sometimes it is not a matter of running too much, but of standing up. There are still many footballers who have the tendency to run and run. Sometimes it is better to be well profiled. I don't tell the footballer if he should play fast or slow, but when you have to drive, you have to drive, it cannot happen. Players must make decisions, understand football.
DB: Before, a Barcelona with two midfielders would not be understood like now. He was always a single midfielder. The process has already changed. Cruyff's Barcelona was characterized by two extreme-extremes, for opening the field well and for having a playmaker like Bakero.
Setien: The question was to wear down the rival and take the ball to the upper areas so that the quality players they had could play one on one. Meanwhile, not raffle the ball and if you had to play backwards, you did, you didn't see much. Or carry the ball from one side to the other. There have been coaches at Barcelona who have changed a lot and, although they have wanted to maintain the philosophy of having the ball, they have not played the positional football that was established at that club. Now everything has changed. There are no players with as much overflow as there were before, when there were more spaces. Now, a band player has to do a one against three because everything has been studied. Tactically football today is much more complex.
DB: Also, in football there is no single recipe for winning. Counterattacks are going to exist for a lifetime, it is mandatory.
Setien: It is clear that everything is valid and championships have been won with different ways of playing. There are teams built to play and others to destroy. In Lugo, in Second B, they told me that you couldn't play well. I told them what my ideas were and that I was not going to change. And we did well.
Copyright © 2021 Completesports.com All rights reserved. The information contained in Completesports.com may not be published, broadcast, rewritten, or redistributed without the prior written authority of Completesports.com.