Nigeria captain John Mikel Obi has admitted his short spell at Middlesbrough has not ended the way he would have liked it after the Tony Pulis' side failed to earn a promotion playoff spot, Completesports.com reports.
Mikel linked up with English Championship side as a free agent in January, penning short term contract with the club.
Boro were six points shy of top spot and with genuine ambitions of closing that gap at the time Mikel ijoined the club.
In his league appearance, the Super Eagles captain helped Middlesbrough 3-2 win at promotion rivals West Bromwich Albion,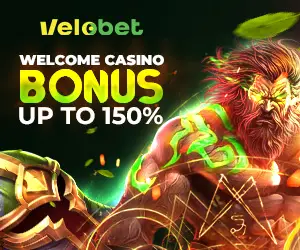 But Middlesbrough came up short, significantly affected by a run of six defeats in a row at exactly the wrong time, ending with Tony Pulis' team missing out on a promotion play-off place.
Failing to secure promotion is more likely to prevent Mikel from joining on a full-time basis, with Premier League clubs known to be keen, but he has still enjoyed the Riverside experience.
"What I expected was to be in the play-offs or automatic promotion," Mikel told Northernecho.uk.
"It just wasn't to be but the club, the players and the staff were exactly what I expected: good staff, good players, good human beings. I've had a lovely time here, it's been amazing.
"I enjoyed the physicality, the fans right in front of you – the real English football. I missed that in China. Tony has given me the opportunity and I've enjoyed it.
"This (England) is where I want to be, I want to be closer to home, I want to be near my family, so we'll see what happens. I have a few options here and there. You never know in football."
The former Chelsea midfielder would not reveal the identity of the clubs interested, although he is known to have had interest from Crystal Palace and Brighton in January – and both are staying in the top-flight.
"I think we went through a bad spell when we lost six games in a row," added Mikel.
"A team like us with big players, a big dressing room, a big club, shouldn't have gone through that period.
"A lot went on, key injuries, red cards, a lot of chances we didn't take. You can point at a lot of things. This club should be at the top and I'm sure they will get there.
"I'm sure they will do exactly what they need to do (to come back stronger). The manager is a good manager, an experienced manager, I'm sure he will look at the team and know what he wants and then they will go from there.
"The feeling is we'll come back stronger next year. The players are hungry, they want to carry on, they want to be in the Premier League. It's good to see that. Hopefully next season they will do that."
Mikel was a regular in the Middlesbrough team following his stint in China, and he has seen plenty to feel motivated in the squad.
"Lewis Wing is a great player, Dael Fry – they will be massive players for Middlesbrough in the future," he said.
"There is great potential there. I'm sure this club is in the right place with the right players, next season they will do really well."
But the 32-year-old could not hide his disappointment at the fact his promotion goal was not achieved, even though Middlesbrough did deliver three points on the final day – raising hopes of a play-off spot being pinched from Derby.
Mikel, who scored at Rotherham, said: "We just weren't good enough when we lost six games in a row and that put us where we are."
By Adeboye Amosu
Copyright © 2023 Completesports.com All rights reserved. The information contained in Completesports.com may not be published, broadcast, rewritten, or redistributed without the prior written authority of Completesports.com.