Today's players are younger, more online savvy, and more likely to be female than ever before.  This new class of professional women is not only cashing in at the tables, but also generating coaching opportunities, becoming reality television stars, and signing lucrative endorsement deals.  But how are these new female players succeeding in a climate that was once thought of as a man's domain?
Millennials coming of age today grew up with the Internet.  Not only are they comfortable with technology, they literally cannot imagine life without it.  This new generation's technological prowess, combined with the poker boom of the early 2000's, led to a large increase in the number of young women playing in poker tournaments.  Online poker rooms provide a safer space for novice players to practice.  They take away the intimidation factor many new players experience in a high stakes casino setting.  Most current female professional poker players attribute their success to spending time honing their skills online before hitting the live tables.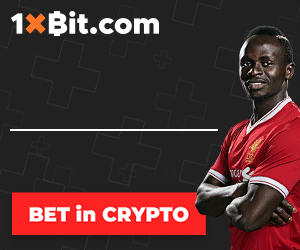 As the poker industry continued to grow, sponsored female pros began appearing on TV in events such as the World Series of Poker.   Poker focused reality TV shows, such as The Ultimatepoker.com Showdown, had female contestants.  And the best-known women in the industry began to be offered endorsement gigs, further expanding their personal brands. 
So, who are the millennial stars of professional online poker? 
Vanessa Selbst is the highest earning female in the history of poker.  At only 33, this Yale graduate and Fulbright scholar has three World Series of Poker Bracelets to her name.  She is the only woman to have ever reached the number 1 ranking on the Global Poker Index.  As of 2015, her poker earnings had totaled over $10 million.
Vanessa Rousso, 34, is another one of the millennials ranked among the top 5 women in history when it comes to poker winnings.  Besides earning over $3.5 million playing the game, she has used her poker fame as a contestant on Big Brother and as a spokeswoman for GoDaddy. 
Liv Boeree, a 33-year-old Astrophysicist from Manchester England, broke into the mainstream following her stint on The Ultimatepoker.com Showdown reality show back in 2005.   Since then she has gone on to win over $3 million dollars in live poker tournaments around the world.
Annette Obrestad is the youngest of the millennial poker stars.  She became the youngest player ever to win a World Series of Poker bracelet back in 2007, winning the inaugural European event the day before her 19th birthday.   She wasn't even legally able to gamble in the United States!
As the online gaming industry continues to grow, more and more millennial players will be seduced by the glitz and glamour of playing professionally.  We are entering a new era in poker, one ruled by a generation who learned online and perfected their skills in the comfort of home.  I wouldn't bet against the female millennials becoming the face of professional poker for the next generation.
Copyright © 2021 Completesports.com All rights reserved. The information contained in Completesports.com may not be published, broadcast, rewritten, or redistributed without the prior written authority of Completesports.com.