Ahmed Musa, the captain of the Nigerian national football team, the Super Eagles, has been named the 2020 Nigerian Muslim Celebrity of the Year.
The 28-year old forward was honoured with the prestigious award by Muslim News, Nigeria's most authoritative Islamic newspaper.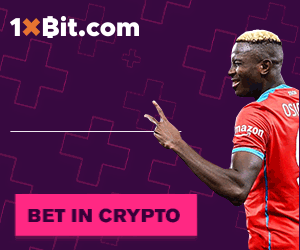 Making the announcement on Tuesday, the newspaper's publisher, Mr. Rasheed Abubakar said the former Al-Nassr of Saudi Arabia player is the recipient chosen by the #MNAwards2020 Committee for the 2020 Nigerian Muslim Celebrity of the Year.
#MNAwards is an acronym for Muslim News Nigeria Awards, celebrating Muslim achievers who have excelled and made the Muslim community proud in Nigeria and globally.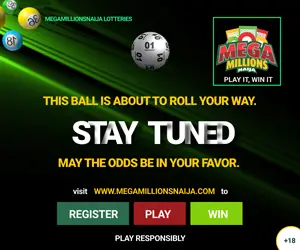 Now, into its third year, the 2020 edition of the Awards features additional categories honouring Muslim professionals in media, health, law, finance and entertainment industries.
According to Mr. Abubakar, "There are so many Muslim celebrities in Nigeria. They are in the sports, music and movie industries. Having gone through the profiles and achievements of the shortlisted celebrities, Ahmed Musa met the criteria."
Highlighting the criteria employed among others, Mr. Abubakar said, "His love for Allah and passion for Islam, which he always showcases to the world while on the pitch, doing what he knows how to do best. He is among the few Muslim footballers in the world who celebrate their goals by performing sujood al-shukr, the Islamic act of prostration of gratitude.
Read Also: Rohr: Eagles Prefer Uyo Stadium For Lesotho Game
"His philanthropic works to humanity irrespective of their religious or ethnic persuasions, are too many to mention. Being kind and generous to the poor is a great service enjoined by Allah.
"We are aware that he built a multi-million naira sports and fitness centre in Kano and a similar one in Kaduna, to train more youths in various sporting activities. In his efforts to give back to the society, this Muslim Ambassador also unveiled plans to build a multi-million naira school in Jos. We're proud of these feats," he added.
Mr. Abubakar who initiated the award in 2018 to celebrate Muslim achievers in different professions also acknowledged Ahmed Musa's quest for promoting love and peaceful coexistence among members of other religions, tribes.
"However, as human beings, no one is infallible. Hence, this award should serve as a motivation for him. We hope he will be more conscious of his Deen (religion) and spur him to do more for Islam, Muslims and humanity at large," he added.
Born on 14 October 1992 into a multi-religious family; Ahmed's father, Alhaji Musa, was a Muslim from Borno State while his mother, Sarah, a second wife, was a Christian from Edo State.
Multiple media reports said the father died when Musa was young, which led to the mother taking care of him and his sisters — numbering 4, one of them reportedly died in 2013.
Ahmed Musa's loving mother, who once described him "as a philanthropist who has touched so many lives with his wealth, particularly, the widows and orphans, passed on in 2019.

Read Also: Osimhen Meets Juventus Star Cristiano Ronaldo
According to information at our disposal, Ahmed Musa is a dedicated and devout Muslim who is very much committed to the affairs of his religion and doesn't allow his football activities deprive him of taking part in things that concern his religion. He had performed many religious rites including pilgrimage Hajj, the last pillar of Islam.
He is arguably one of the most successful Nigerian footballers. He became the first Nigerian to score more than once in a FIFA World Cup match, after scoring twice against Argentina in the 2014 FIFA World Cup.
Musa is also the first Nigerian to score in two FIFA World Cup competitions, after scoring twice against Iceland in the group stage of the 2018 FIFA World Cup. He was a member of the Al-Nassr squad that won the Saudi Premier League and Saudi Super Cup, both in 2019.
Having plied his professional football trade in Nigeria, Norway, Russia, England and Suadi Arabia, the former Leicester City star, was reportedly on the verge of returning to the English Premier League with West Bromwich Albion during the winter transfer window.
Copyright © 2021 Completesports.com All rights reserved. The information contained in Completesports.com may not be published, broadcast, rewritten, or redistributed without the prior written authority of Completesports.com.