Former Super Eagles defender and Atlanta '96 Olympics gold medallist with the Nigeria's Olympic Eagles, Kingsley Obiekwu, is striving to lead Ingas FC – an Enugu-based Nigerian third-tier Nationwide League One (NLO) side – to the the Nigeria National League, NNL. And he exclusively tells Completesports.com his experience in the race so far.
As the 2022 NLO winds down, teams are fighting harder for spots in the playoffs where promotion to the Nigeria National League, NNL, will be competed for.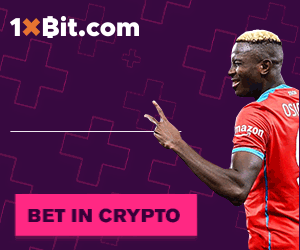 Ingas FC Enugu is one of the clubs that have been competing well in the NLO Group D2. But they had their light dimmed by a fellow promotion contender, Aspire FC of Adazi-Ani who won 2-1 at the Awka City Stadium on Friday.
Also Read: Aribo Has The Technical Ability To Play In EPL –Rae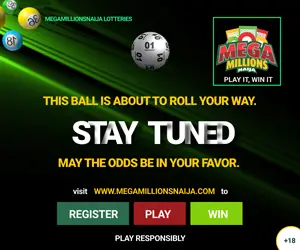 The Kingsley Obiekwu boys failed to convert a 24th minute penalty after recovering from the shock of cancelled goal, presumed legitimate, few minutes after the home lads found the net in the 18th minute courtesy of Igwe Joseph.
Though Ingas latter found their rythm and scored just few minutes to the end of the game through Ndu Christian, they could not fulfill their dream of bagging a valuable away draw having conceded a second goal from the home side, courtesy of Sani Abubarka.
Speaking to Completesports.com after the game, Ingas Head Coach, Obiekwu described the match as an evenly balance one, but blamed his players for not playing to tactical instructions.
Obiekwu also said his players were carried away in the first half while challenging the referee's questionable decisions.
In this exclusive interview with CHIGOZIE CHUKWULETA in Awka, the Olympian also touched on other areas as it concerns the Nationwide League One.
Excepts…..
Obiekwu, on his team, Ingas FC performance in 2-1 loss to Aspire FC at the Awka City Stadium.
It was an even game. Only that my players did not play to tactical instructions in as much as the two assistant referees were partial in their decisions. But my philosophy as a coach is to work on my players and never to complain about any referee.
Also Read: 'A Great Loss For Our Team' — Union Berlin Chief Reacts To Awoniyi's Exit
My players were carried away in the first half, they were challenging the referee's decisions which l corrected after the first half. You could see the improvement in the second half. Having said this, l will say we lost to tactical indiscipline especially in the first half.
We scored a good goal which was disallowed. The referee gave us a penalty and we missed it. I know in football when you have a chance you take it. If you miss it, it could come back to hurt you. That's exactly what happened. So all the same, we live to fight another day. We go home, we strategize and look forward to the next match.
Obiekwu on the consequences of Ingas FC defeat to Aspire FC in his aspiration to earn a playoff spot…
Well, it is not over until it is over. We still have about two matches to play. If we should go home and get good results, we will still be in contention. We still have a good chance.
On Ingas FC's performance so far in the 2022 NLO season
Not a bad one for sure. The defeat to Aspire FC is our first loss out of six matches. We have a plan, but today it didn't work. Our match plan was at least to get a draw in this game which we had the opportunity, but we didn't take it. So like I said, we will go back and strategize and see how we can take it from our next match.
Obiekwu on the quality of officiating in the 2022 NLO season so far…
In our own group (D2), l didn't see any bad officiating untill today [vs Aspire FC]. Other NLO groups are following coaches and managers through WhatsApp group where we chat and analyse games. Most times you see complaints of bad officiating.
My problem is that bad officiating because sometimes they post video. Like our goal that was disallowed, if anybody had captured it and send to that group, people will react. But l am not that type of person. Even if we picked the action, l will ask my players to delete it. I don't want anything that brings distraction to the game. I am a fair coach. when I am working with my players, l train them in every department, mentally, spiritually and physically so that they can be ready to contain anything that comes their way. For me, NLO this season cannot be said to be a bad one, but some clubs pulled out because of bad officiating.
Obiekwu's advice to the organisers of the  Nationwide League One…
My advice is that we want to have a better league. We want to see a better improvement. The organizers should in place measures to give the league a better image. They should come up with a strict rule to sanction any team that tries to bring violence into the game. They should take actions devoid of sentiments.
Copyright © 2021 Completesports.com All rights reserved. The information contained in Completesports.com may not be published, broadcast, rewritten, or redistributed without the prior written authority of Completesports.com.