I shall be in Ibadan next week.
Why should that be news?
Well, it really should not be, but it is. Going to Ibadan, for me, has become a burden of some sort.
For what I did in Ibadan, for Ibadan and with Ibadan, I should be enjoying rich harvests of invested dividends.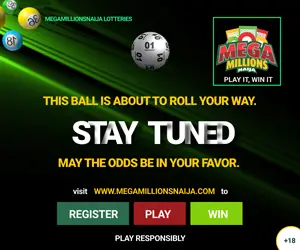 My exit from the city was unlike my quiet entry.
Like several of my other football colleagues, I left the city under rather unfortunate circumstances after 5 years of great schooling, 10 years of an incredible football career, and one year of working fulltime for the Oyo State government.
That particular story will be told in my memoirs soon.
The story of life after football in Ibadan for the majority of those that played for Shooting Stars FC, made it one of the greatest clubs in the African continent, and brought glory to the Yoruba race, is that, not one of those connected with the club during its greatest era is in any meaningful relationship with it now.
Whereas, the truth, unknown to most people, is that football in the 1970s and 1980s in Nigeria was more than a game and the players were more than just footballers. They sacrificed a great deal and represented very powerful, ethnic, political and even economic interests within the country.
What went on behind the scenes, what we heard, were told, and directly and indirectly participated in to promote, protect and sustain those vested interests, beyond football, can never be told or written down for the public to know – never!
To appreciate a little of what I mean take the case of the club that stared it all. It is pertinent to say that Rangers International FC of Enugu was more than a football club. It was a global, social, cultural and political movement of the Igbo people as they emerged from the 1967-1970 Nigeria/Biafra Civil war.
2 years ago, or so, I was invited and I went to the 40th anniversary of the great club's success as second winners of the Africa Cup Winners Cup in 1977. The event took place in Houston, Texas, in the USA, and I know what I saw and experienced. The movement, called Rangers International FC is still alive and well, but serving a different purpose today in a totally different Nigeria and different world.
On the other hand, Shooting Stars International FC, the movement that was the immediate response to the birth of Rangers in 1970 is dead!
Young men were recruited into the pan-Yoruba club. Their work through a simple game of football reinforced the place of the Yoruba in contemporary Nigerian political history (for those who can look beneath the superficiality of football at the bigger picture). They took the game to new and unprecedented heights, with a competitiveness that lifted football in the country, brought glory to towns and the regions, and accelerated the reconciliation of Nigerians after the Civil war. Once again, it takes more than pedestrian thinking to appreciate this fact.
Also Read – Odegbami: Remembering Gangling Rashidi Yekini
In Western Nigeria, some young gifted boys and men of Yoruba extraction and others, were assembled from wherever they could be found, and trained to become football 'soldiers' in a game that was close to the heart of Nigerians.
I was a football soldier for the Yoruba race. Not many people understood it that way. They simply enjoyed the 'combats' and drama on the football field and celebrated the heroes that the period produced in an unprecedented torrent. Never has Nigeria produced that quantum and quality of individually gifted footballers all over the country as it did during that era. It was the result of the 'spirit' driving the game.
Ibadan was a great production centre.
The city embraced football and added it to its accomplishments in all other fields – First University Teaching Hospital, First Television House, First Skyscraper, First Ultra-modern stadium, first this and first that. Shooting Stars FC became first also in the fight to win the football battles of regional supremacy.
Between 1970 and 1984 when it was disbanded through a very ill-advised military fiat, only Rangers International of Enugu could match "Sooting' in achievements and accomplishments in Nigeria's football history.
One of the principal actors that did the job in Shooting Stars FC, and placed the city of Ibadan on the global map of football, was Anthony Best Ogedegbe. He was Shooting Stars FC's number one goalkeeper through most of the greatest and challenging moments of the 1970s – winning the FA Cup twice, winning the league title twice, and winning the African Cup Winners Cup once, all within the 8 years of his sojourn in the club.
Best's composure and contribution in 1976, at a critical moment during the African Cup campaign, when there was a last penalty kick to be taken to determine which team goes to the finals, when millions of hearts would have been broken and possibly some lives lost to pain and shock, he rose confidently above fear and tension, swaggered to the ball and struck it with power and precision into the roof of the goal posts with the Zamalek goalkeeper sprawling helplessly on the ground.
Time stopped momentarily for reality to dawn on all. Then the whole of Yorubaland exploded in an orgy of celebration such as had never been seen before and has not been seen again ever since.
The city of Ibadan celebrated that match as if tomorrow would never come, with Best Ogedegbe as the greatest star of that show and the main architect of our victory. He was solid and dependable in goal, and masterful at scoring his own goal during penalty shootouts.
Best's heroics ensured that for several days, Ibadan did not go to sleep following that epic semi-final victory. The city has not witnessed such scenes again.
Of course, Best Ogedegbe was not alone in those great exploits. Like him, many of our colleagues have passed on to meet our Creator. Some of us, by the Grace of our Creator, are still alive but barely surviving in the city of Ibadan, the light and spirit of those days gone, probably, forever.
Ibadan still holds a fascination that many of those football 'warriors' of yore could not shake off even their careers ended. The neglect and disregard by successive governments was 'killing' them slowly but surely. Some of them continue to hope that something would happen someday to change their story, and that a political leader would come one day and see that Ibadan has been turned into a graveyard of sports heroes.
The evidence is all around Ibadan. There is not a single monument, a single street, a single building, even a simple bust or statue, a painting, erected in any part of the city to capture the little but significant contributions of footballers to Ibadan's position as the intellectual, socio-cultural, economic and political capital of the Yoruba in the world.
That's why going to Ibadan in the next few days is a burden for me.
I shall be there to talk about my late friend Best Ogedegbe in a lecture organised by his wife, Shade, and members of the Oyo State chapter of the Sports Writers Association of Nigeria (SWAN) on the 10th year remembrance of his departure to his Creator.
It will surely be an opportunity to meet up with old friends again, share my experiences with Bestilla and use him as a point of contact to remind the government of Oyo State and the people of the city of Ibadan, about what Shooting Stars International FC meant in the firmament and history of the Yoruba people, and why they should do something about paying the 'debt' they owe the players through engagement, support and simple occasional recognitions.
I will surely remind them that Liberty Stadium, is dead; that Shooting Stars FC is dead and is replaced by a misnomer, '3SC'; that Baba Eleran is dead; that Chief Olalekan Salami is dead; that
so, also, are Adekunle Awesu, Mudashiru Lawal, Folorunsho Gambari, Anthony Osho, Joe Appiah, Adeleye Abai, Tunde Bamidele, Samuel Ojebode, Moses Otolorin, Dauda Adepoju, Suara Adeniran, Taiwo Ogunjobi, Joseph Ladipo, Rafiu Salami, Kennedy Dappah, and Best Ogedegbe.
These are all heroes that don't deserve to be completely forgotten.
Copyright © 2021 Completesports.com All rights reserved. The information contained in Completesports.com may not be published, broadcast, rewritten, or redistributed without the prior written authority of Completesports.com.