Playing slot games and enjoying online casinos can be made even more interesting when you have a little more insight into who actually invented your favourite game (or at least, the first version of it) and how it all came about. It will certainly give you more of an appreciation of the game you are playing and just what changes have happened over the years. So read in to find out how the whole story started or click to visit Wizard Slots.
Augustinus Charles Fey (later to be known as Charles) was born in Bavaria in 1862. When he was fifteen he ran away from home as he didn't want to serve in the military (which was compulsory at the time). In fact, Fey managed to get to England (750 miles away) just by walking – it took him many months and along the way he had to take up a number of different jobs to survive. Some of these jobs were in factories, and he learned about mechanics and engineering, subjects he became fascinated with.
Eventually, after a number of years in England making nautical instruments, Charles journeyed to the USA where his uncle was a successful business in New Jersey. Charles decided that San Francisco was more to his liking, and he got a job at the California Electric Works.
Related: Online Bingo Jackpots Explained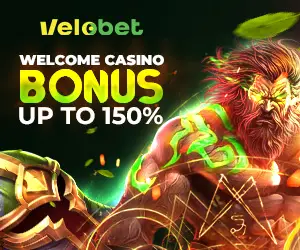 It was at this time that Fey started to invent machines at home, as a hobby. He wanted to make some extra money for his growing family (he now had a wife and four children to support), and he was interested in the 'nickel in the slot' machines that were found in bars. If you won, you took a token to the bar and received your prize – usually beer and cigarettes. It was a clumsy system and one that Fey thought he could improve.
A man named Gustav Friedrich Wilhelm Schultze had already patented a machine called the Horseshoe (it was the first patent granted to a gambling machine, so certainly historically interesting). Fey used this machine as the inspiration for his own gambling machine and adapted it, with the help of a man named Holtz whom he had met at work. This worked well, but wasn't quite right. And then, in 1895, they came up with the 4-11-44 machine which dispensed real coins as prizes. It was fully automated and exactly what they had been trying to create.
The machine was an instant hit and Fey chose to sell his share of the company to Holtz because he wanted to work alone and keep as much money as he could to himself – he set up Charles Fey and Company at this time and went on to create the Liberty Bell which is often considered to be the very first slot machine ever made.
Fey never actually sold or leased any of the machines he came up with, including the Liberty Bell. Instead – and this shows was a good businessman he was – he worked on a commission basis, taking fifty percent of the income from the machines for a lifetime. This meant he always had a very large stream of income rather than one off sums of money. The more he sold, the richer he became.
Copyright © 2023 Completesports.com All rights reserved. The information contained in Completesports.com may not be published, broadcast, rewritten, or redistributed without the prior written authority of Completesports.com.