Football prediction can be both simple and difficult. Whether you are predicting for fun or you are predicting to make money, there's a huge volume of analysis involved and with the massive betting options available you can get confused on what to bet on which can make you lose your bets because of wrong picks or not well analyzed picks, That's where free football prediction apps comes in providing you with Expert Football Predictions
How would you feel about visiting a platform that provides you with football predictions where all the analysis has been done for you and all you just need to do is copy and place your bet on your preferred bookmaker platform?
Well, now it's possible, thanks to free football prediction apps. Let me introduce you to the top 13 football prediction apps in 2023 that you can always use to win your bets when you follow their expert Insights on football fixtures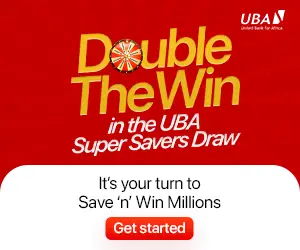 Related: 1xBet Exclusive Welcome Bonus
What are free football prediction apps?
 Free football prediction app is a mobile application that provides users with predictions about the outcomes of upcoming football (soccer) matches. These predictions are typically based on statistical analysis of past match results, team performance indicators, and other factors that may affect the outcome of the game.
Some prediction apps also allow users to place bets on the matches, although this may not be available in all regions due to legal restrictions.
Since sports betting has become a part of almost every sports lover's life all around the world, one can bet that many are using free football prediction apps to their advantage.
Overtime picks from free football prediction apps have proven to increase winnings by up to 80% when compared to placing bets on your own.
While the picks you get from these prediction apps are amazing, that doesn't mean you should rely entirely on free football prediction apps. Use them as a starting point and you can decide to make use of premium prediction websites as well.
Related: 1xBet App Review
Why Should You Use a Free Football Prediction App?
 There are a few reasons why bettors might use any of the free football predictions app.
First, using football prediction sites saves you time. These apps/sites provide expert analysis, considering different factors surrounding the match.
Also, just think about how convenient football prediction apps are. Football prediction apps can provide instant predictions and analysis on a variety of football matches, making it easy for users to get the information they need quickly and easily.
Wide range of matches and betting options: Football prediction apps give you all the predictions you need, such as both teams to score, over and under goals, correct scores, handicap betting, full time/half time outcomes, etc., so you can concentrate on other tasks at hand rather than wasting time guessing on your own.
Finally, football prediction apps can save you from the dreaded "bettor's block" that every bettor experiences at some point. Whether you need help with which market options to bet on for a particular match or you need see the available matches you can bet on for each day, free football prediction apps can help you get going again
If you are busy with other day to day activities and you still want to make extra income from betting on football matches, it's worth exploring how football prediction sites may help you.
The Top 13  Free Football Prediction Apps
 Ready to try out some free football prediction apps ? There are plenty out there, but here are the top 13 that I suggest you try first as they are rated as best football prediction site in the world
#1. Eagle Predict App
#2. Sofascore App
#3. FotMob App
#4. Flashscore App
#5. Livescores App
#6. Whoscored App
#7. One football App
#8. BeSoccer App
#9. TheScore App
#10. All football App
#11. ESPN App
#12. Betfuse App
#13. Betensured App
Related: Top 33 Free Football Prediction Sites In 2023
1. Eagle Predict App
Eaglepredict app is a free-to-use website that provides In-Depth football analysis, odds, and data on the top and bottom divisions of football leagues across Europe and other nations, as well as significant competitions.
Football predictions are updated on a daily basis and include popular betting options like home win, away win, over 1.5 goals , both teams to score (BTTS), win either half, and correct score predictions.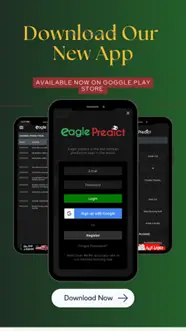 In our opinion, the Eagle Predict app is definitely a must-have for all punters looking to seriously increase their chances of getting a win.
All the major football leagues are available at Eaglepredict including the English Premier League, the German Bundesliga 1,2 and 3, Italian Serie A, Spanish La Liga , French Ligue 1, the Turkish SuperLig, and the UEFA Champions League.
See our free football predictions for today
The highly accurate, data-driven predictions on EaglePredict are formulated by expert tipsters, so if you want a site that can predict football matches, you can rest assured that the EaglePredict app is a reliable football prediction app for accurate soccer predictions.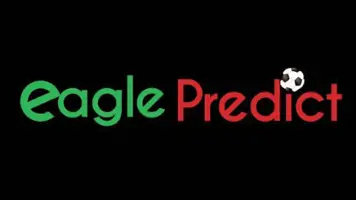 Eaglepredict also has a fast growing YouTube channel, "Sports Betting Academy," with over 30,000+ active subscribers.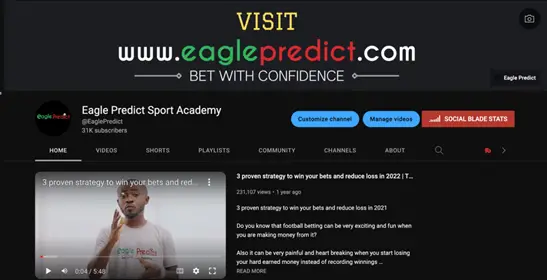 What you stand to get on their YouTube channel includes the following:
1. Comprehensive and easy to understand football betting terms.
2. Proven Football Betting Tips and Strategies to win more than you loose in your bets
3. Weekly Eagle wings ranging from 5 to 10 odds accumulator with up to 95% winning accuracy rate
4. Free Weekend Aggressive 100 odds APrediction for each weekend
5. Best bookmaker offers you can enjoy
Aside from the free football betting tips plan, Eagle Predict best prediction site offers three different subscription plans as well as various ways to earn money on their website.
The free plan, the standard plan, the premium plan, and the rollover plan (a special package) are for those looking for low odds betting accumulators for high stake investments. The odds in this package is 1.3 odds on a daily basis
The payment duration on Eagle Predict ranges from 3 days, 1 week, 30 days, 3 month, 6 month and 1 year
Related: Top 31 Most Accurate Football Prediction Sites (2022 Updated)
MUST SEE:  3 proven strategy to win your bets and reduce loss in 2022 (The Ultimate Betting Strategy)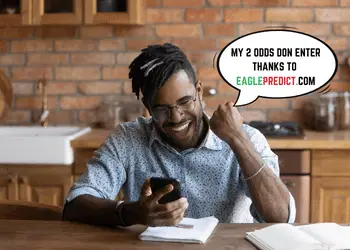 What do you stand to gain as a paid member?
1. Daily email notification of winning picks for the day set before 11am on a daily basis
2. Access to different categories of predictions
3. Risk management
4. Expert Football Predictions
Aside from the above the following reasons also makes them to be voted the best football prediction site in Africa
The have the biggest Social Media Following with over 80k followers on Instagram, 27k followers on twitter and 60k followers in Facebook and a YouTube page of over 30k active subscribers
They have over 500,000 subscribers
Several influencers in Nigeria, Kenya, Ghana sing their praise everyday
Their customer service is 24 hrs
They have the highest accuracy level out there of 89.9%
2. Sofascore
SofaScore is a top website for live scores, and it's easy to understand why with its staggering 11,000+ tournaments, 600+ leagues spanning 20 sports, and support for 30 languages.
The live score tool gives you very in-depth information and current match statistics during the game.  The majority of a player's game is tracked, including attempted dribbles, fouls, passes, and long balls, as well as position-specific data like clearances, saves, punches, and a plethora of other things.
Additionally, a heat map and match center are available on both the website and the dedicated app, keeping viewers informed of important developments such as changes in possession, shots, corners, and saves. They also offer video of goals that were scored minutes after they were actually scored.
Seeking information from the past? You are protected by them! You have the chance to compare seasons and teams in past matches thanks to the comprehensive statistics across all leagues.
3. FotMob
FotMob is one of the top football statistics websites, with a superb football database that is very user-friendlyIt offers a lot of information on all facets of a game. This website offers everything, including attendance, home and away records, and more.
This app provides information on a wide range of major and minor leagues, which is quite helpful for individuals who run accumulators in several of those leagues. Everything may also be accessible quickly and simply, and it is presented in a style that is easy to understand.
4. FlashScore
Any sports bettor worth their salt will want to spend some time using the great sports software offered by Flashscore.  Because Flashscore is a part of a larger, global network of live scoring websites,
It is able to provide reliable live scores across 26 sports and more than 5,000 contests.
The app is extremely user-friendly, offers excellent features, and offers live commentary with live streaming. More than 1000 football competitions, including the Premier League, La Liga, Serie A, Bundesliga, and UEFA Champions League, are covered by Flashscore's live football scores and results.
5. Livescore
All bettors should find a ton of value in the wealth of football statistics and information available on Lovescore.
The app immediately lists all of the major football games scheduled for that day, along with the most recent results of each side.
6. Whoscored
One of the most complete online databases, WhoScored, is a great resource for those who are interested in football.
It includes daily schedules, real-time scores, news, statistics, and in-depth match previews for all the major European leagues and cup events.
The home page displays an easily readable summary of the most important player and team stats from the Premier League, La Liga, Bundesliga, Serie A, and Ligue 1 as well as player ratings based on the WhoScored system.
Topping the list is Eagle Predict
Making use of Eagle Predict App will increase the likelihood of you smiling to the bank cashing out your winnings at the conclusion of the game you place a bet on from their website
Website and Social Media Handles
You can visit their website https://www.eaglepredict.com/
Also, follow them on all their social media pages below
Join our Telegram Channel – https://t.me/eaglepredict
Instagram – Instagram.com/eaglepredict
Twitter – twitter.com/eaglepredict
YouTube – Youtube.com/eaglepredict
Facebook – Facebook.com/eaglepredictandsportnews
So here is quick recap of the Top 13 Football Prediction Apps  in 2023
2. Sofascore App
3. FotMob App
4. Flashscore App
5. Livescores App
6. Whoscored App
7. One football App
8. BeSoccer App
9. TheScore App
10. All football App
11. ESPN App
12. Betfuse App
13. Betensured App
DISCLAIMER
Note that just because these sites properly predict football matches does not mean they are always correct; they are meant to assist you in making a betting decision.
The probability of their predictions to work is quite higher than just for you to do it all on your own.
Good luck!
MUST READ
Top 7 strategies to winning your bets daily
How to win sure 2 odds daily from football betting
List of betting companies in Nigeria (2023 Updated list)
Copyright © 2023 Completesports.com All rights reserved. The information contained in Completesports.com may not be published, broadcast, rewritten, or redistributed without the prior written authority of Completesports.com.