Allsportspredictions.com, one of our expert tipster partners, to view more of our Preview, and Prediction, Go here.
Match Preview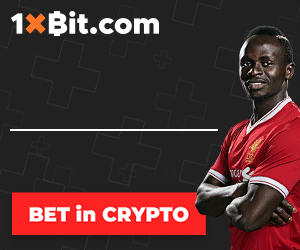 Tottenham vs Burnley – Spurs have ascended to fifth place in the table and will fight tooth and nail to earn a place in the Champions League. They will, however, have to overtake archrivals Arsenal in the process, and in order to accomplish it, they will have to go on a fantastic run for the rest of the season.
Their recent record has been excellent, and they have been finding the net at an alarming pace. It's also worth noting that they drew with championship favorites Liverpool, putting a dent in Jurgen Klopp's ambitions of completing an unprecedented quadruple.
Also Read: Chelsea vs Liverpool – Preview And Predictions
The team has an interesting game at home coming up. They face relegation-threatened Burnley, who are hanging by a thread over the relegation zone. This club is obviously under a lot of pressure, and keeping a clean sheet against Tottenham, who are chasing a top-four finish like they're possessed, will be difficult. The Spurs are expected to score three points at the Tottenham Hotspur Stadium on Sunday, 15 May.
Tottenham vs Burnley – Betting Analysis
Spurs drew 1-1 against Liverpool at Anfield the other day. They had also gone on a four-game winning streak while being unbeaten in eight of their previous ten games. It's also worth noting that they had won four of their previous five home games.
Burnley, on the other hand, was defeated 1-3 at home by Aston Villa last week. It's also worth noting that they've lost 32 of their last 40 games. Finally, they have only won twice in all competitions on the road this season, and they have a bad head-to-head record against this opponent.
Tottenham should win convincingly based on these observations. Given the desperation that both sides are experiencing, expect plenty of goals. They're one of only four teams in the competition to have won four of their previous five home games. It's worth noting that Liverpool and Manchester City are two of these teams. Only Norwich, who are now in the bottom position, have scored fewer goals than Burnley.
Tottenham vs Burnley: Head-to-Head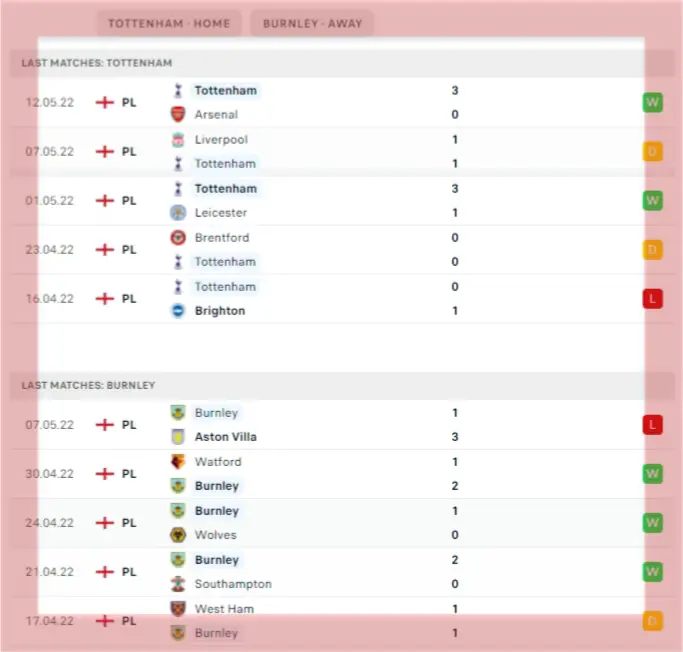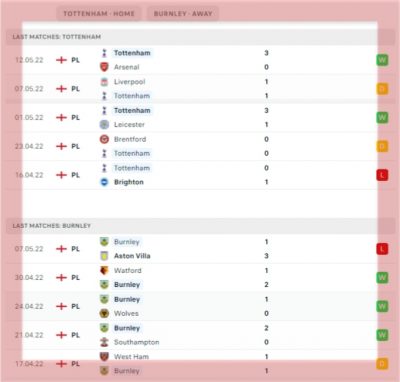 Our Prediction: Home To Win
For more of our Preview and Prediction, Go here.

Sportybet.com: Get Multiple Bonus and Enjoy the Fastest Payout In Nigeria.
Copyright © 2021 Completesports.com All rights reserved. The information contained in Completesports.com may not be published, broadcast, rewritten, or redistributed without the prior written authority of Completesports.com.