Alex Ferguson's iconic quote, "Attack wins you games, defence wins you titles," holds true when examining the remarkable performance of the top-scoring defenders in Europe's top 15 leagues for 2023.
These defenders, primarily tasked with maintaining the team's defensive stability, have defied convention by not only excelling in their primary roles but also making substantial goal-scoring contributions. Their ability to combine defensive prowess with offensive output is a testament to the importance of a well-rounded team, where defenders, traditionally unsung heroes, can be a significant factor in securing titles. This quote exemplifies the holistic nature of the beautiful game, highlighting that success often hinges on the collective efforts of both the attack and the defence.
SportingPedia has perused Europe's top 15 leagues in 2023 to identify the top-scoring defenders, and the key findings about them are quite interesting.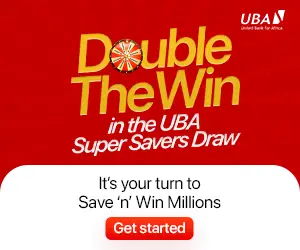 Also Read: 10 Most Valuable Super Eagles Players Taking European Football by Storm
James Tavernier (Rangers):
With 19 goals in 40 games, Tavernier is the leading defender in goal-scoring, while Bayer Leverkusen are the only team with two defenders in the top 10.
Right-sided dominance: Out of the top 10, eight defenders primarily operate on the right side.
League Representation: The German Bundesliga, French Ligue 1, and Norway's Eliteserien have multiple entries in the top 10.
Remarkably, there is no central defender among the  10 top-scoring defenders.
Below is a brief overview of the top 10 defenders:
1. James Tavernier (Rangers): 19 goals in 40 games, a set-piece specialist.
2. Alejandro Grimaldo (Benfica/Bayer Leverkusen): 12 goals in 41 games.
3. Jeremie Frimpong (Bayer Leverkusen): 9 goals in 41 games, showcasing versatility.
4. Claudio Winck (Maritimo/Kasimpasa): 8 goals in 32 games, adaptable across leagues.
5. Amar Dedic (Salzburg): 7 goals in 36 games, a promising 21-year-old.
6. Sondre Bjorshol (Viking): 6 goals in 21 games, a consistent performer.
7. Deiver Machado (Lens): 6 goals in 35 games, a key figure for Lens.
8. Martin Linnes (Molde): 6 goals in 30 games, an experienced presence.
9. Achraf Hakimi (PSG): 6 goals in 30 games, adding pace to PSG.
10. Daniel Munoz (Genk): 6 goals in 28 games, contributing in both phases.
These defenders have not only excelled in their defensive roles but have also significantly contributed to their teams' goal-scoring efforts in 2023.
Copyright © 2023 Completesports.com All rights reserved. The information contained in Completesports.com may not be published, broadcast, rewritten, or redistributed without the prior written authority of Completesports.com.