This video showcases the trending stories making the rounds over the weekend on Complete Sports, they are the Editors "Pick of the week" You can click on the link to read the full story.
Thanks for watching.
Related: Are The Super Eagles Equipped Enough To Win The 2023 AFCON?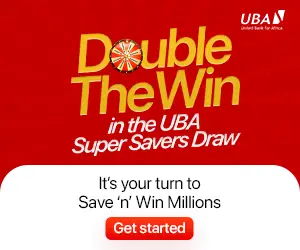 USEFUL LINKS
Who Is Ahmed Musa And Why Is He Nigeria's Soccer Star
✅ https://www.completesports.com/who-is-ahmed-musa-and-why-is-he-nigerias-soccer-star-2/
Qatar 2022: Black Stars Forward Kudus Equals Ahmed Musa's World Cup Feat
✅ https://www.completesports.com/qatar-2022-black-stars-forward-kudus-equals-ahmed-musas-world-cup-feat/
——————————————————————-
Subscribe to Complete Sports on YouTube: https://www.youtube.com/user/completesportstv
Follow – Complete Sports Nigeria on Social Media:
Follow on Twitter: https://twitter.com/completesportNG
Like on Facebook: https://www.facebook.com/completesportsnigeria/
Like on Instagram: https://www.instagram.com/completesportsnigeria/
Follow on LinkedIn: https://www.linkedin.com/company/complete-sports-nigeria/
Follow on Pinterest: https://www.pinterest.com/completesportsnigeria/
*Kindly download our App*
Apple App Store: https://apps.apple.com/us/app/complete-sports/id1465658390
Google Play Store: https://play.google.com/store/apps/details?id=io.complete.sports
———————————————————–
Complete Sports is Nigeria's No1. Sports daily. Its is published by Complete Communications Limited (CCL). Complete Sports is the most widely read paper in Nigeria in the newspaper category (Media Fact 2012). Other products from CCL is Complete Football magazine, i-Soccer, Total Chelsea and our website www.completesports.com. CCL also has Complete Sports studio; a Hi-Def studio which is fully functional. Complete Sports Studio produces Sports Planet which is a 15 minutes radio show, it is aired on The Beat fm 99.9FM thrice a week; on Mondays, Wednesdays and Fridays at 6:45pm and on Nigeria Info 99.3FM on Mondays, Wednesdays and Friday at 5:45pm. For enquiries send e-mail to [email protected]
#CompleteSports #AhmedMusa #SuperEagles #JosePeseiro #InternationalFriendly
Copyright © 2023 Completesports.com All rights reserved. The information contained in Completesports.com may not be published, broadcast, rewritten, or redistributed without the prior written authority of Completesports.com.