The life of athletes is not as easy as 1-2-3. They need to maintain their endurance, agility, and energy for them to perform graciously in all cessions, whether it will be for leisure, training, or competition. To help them attain such things, it is always suggested to perform a certain kind of diet.
As the Healthcanal's publication stated, eating vegetables, fruits, and food rich in proteins is a great help for becoming a healthy individual. Indeed, it is a diet that even ordinary people want to adopt, even most fail to do so. Nevertheless, nutrients from these foods are also the exact things that are highly beneficial for athletes.
So, if you are an athlete, you may ask, "What is the best diet program I can adopt?". That is what this article will discuss.
The Top Five Specific Best Diet Plans and Programs for Athletes
Here are the top five diet plans or programs that an athlete can adopt. Remember that a right awareness about the foods you eat and what you want to achieve will always be your consideration.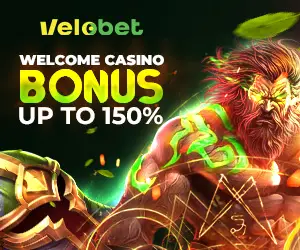 1. The Mediterranean Diet
The Mediterranean diet is similar to the traditional diet of Greece, Spain, Italy, and other countries having a similar lifetime of the three mentioned nations. If you follow this diet, you are required to limit eating processed foods. This shouldn't scare you because the plan is not only limited to whole grains, fruits, and vegetables. Instead, the Mediterranean diet also allows eating foods containing healthy fats, which includes the consumption of olive oil, seeds, and nuts.
Surely, an athlete adopting this diet will gain lots of nutrients like magnesium, calcium, and iron. This helps for unbeatable physical fitness, which improves athletic performances as well.
Related: Pathways To Fitness: Healing Your Mind, Body And Soul
2. The Flexitarian Diet
Flexitarian diet is best for male athletes, though females can also adopt it. Some people also call this diet plan semi-vegetarianism. If you observe it closely, its pattern is highly similar to a full-vegetarian diet and vegan diet.
The Flexitarian diet encourages the consumption of plant-based foods. Some great examples are nuts, seeds, fruits, vegetables, legumes, and whole grains. However, they allow eating fish, meat, and poultry. Just make sure that you do not eat too much.
This type of diet offers several advantages. First, plant-based foods promote an improved body composition, reduce inflammation, and enhance blood flow. Secondly, it helps in increasing the storage of glycogen. A glycogen is a carbohydrate found in the liver and muscles, which your body uses as a source of energy, especially for later use. Third, it helps you easily meet the right number of proteins that your body needs, especially that Flexitarian diet allows the consumption of meat.
3. The DASH diet
If the Flexitarian diet is best for male athletes, the DASH diet is best for female ones. This was made by the National Institutes of Health. Of course, males can also adopt this dietary plan as well.
The DASH diet focuses on consuming nutrient-dense whole foods. Great examples of these are lean proteins, low fat dairy foods, and whole grains. Foods and vegetables are also included.
The DASH diet encourages people to eat foods that are rich in calcium. Thus, it promotes bone health, reducing the risk of developing bone-related problems like osteoporosis and osteopenia.
4. The Paleo Diet
The Paleo diet is one of the oldest diet patterns adopted by many in today's generation. Presumably, it originated from the dietary pattern of the ancient hunters or gatherers in the Paleolithic era. All the foods to consume are rich in proteins, healthy fats, and other nutritive substances. They allow eating meat, fruits, and vegetables. At the same time, they disallow consuming processed foods.
To help you distinguish it from other diet plans, the Paleo diet further excludes grains, sugar, legumes, and some dairy products. Since this diet is also rich in proteins, it is good for building up muscles. However, many find this diet extremely strict. Fortunately, a Modified Paleo diet is available, in which you can eat grains. Yet, it should be gluten-free. Grass-fed butter is also allowed.
5. The Nordic Diet
As the name suggests, the Nordic diet was derived from the traditional eating pattern of Nordic countries. Nordic countries include but are not limited to Sweden, Finland, Norway, Iceland, and Denmark. Like other diet plans mentioned, Nordic diet supports eating of fruits and vegetables. Along with it, you can also consume whole grains, legumes, and low-fat dairy products.
Processed foods, especially those having refined sugar are not permitted. Foods having too much sugar are also not allowed. Indeed, foods you consume with this dietary plan already come with carbohydrates.
Final Thoughts
Everyone including athletes can build their own diet plan or program. However, we cannot hide the truth that existing ones still serve as great help. It reduces the stress of facing the hassle of planning. Indeed, you do not have to worry too much. The top five best diet plans that are convenient and nutritious were already discussed. The final decision is your choice.
Copyright © 2023 Completesports.com All rights reserved. The information contained in Completesports.com may not be published, broadcast, rewritten, or redistributed without the prior written authority of Completesports.com.