Sports betting has been a popular gambling activity for decades and in recent years, its popularity skyrocketed thanks to the many betting sites that entered the football world, including the English Premier League.
But in the past year, these sports betting firms were subjected to some limitations due to new UK gambling laws. Below you will find everything you need to know about these new regulations and how it impacts sports betting firms and players.
What are betting firms?
Betting firms are gambling companies that offer players a chance to predict the outcome and wager on all kinds of sports. The most popular sports that players wager on are football, basketball, tennis, cricket, horse racing, boxing, MMA, esports and so on.
Some betting firms also let betters wager on non-sporting events. These include entertainment events like the Oscars, Grammy Awards, and Emmy Awards, or even political elections.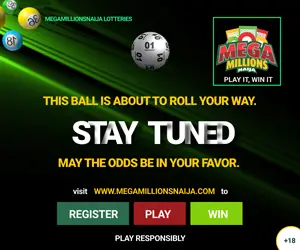 Gambling Laws in the UK
All gambling activities in the UK are regulated by the UK Gambling Commission (UKGC), which is one of the best and most trusted gambling authorities in the world. The UKGC licenses and regulates companies and operators that offer casino, betting and overall gambling services by making sure that they are following the strict rules and standards.
The first gambling regulations in the UK were introduced with the Betting and Gaming Act of 1960, which made the gambling market more restrictive. Things were loosened up with the Gambling Act 2005, which allowed betting on more games and better regulations of the market.
UK's gambling laws are designed to control illegal gambling activities and to regulate the industry, making it safe and fair for gamblers. In the UK, only people who are at least 18 are allowed to wager at gambling facilities, regardless of whether they're land-based or online.
Betting firms that aren't following the UK Gambling can be fined – with some penalties worth up to millions of pounds.
Related: Sports Betting In Australia: 7 Things To Know
How sponsorships work
Sponsorship involves a business agreement between two parties, where the sponsor provides support to another party. This support can include funding or resources. In turn, the party receiving the benefit returns the favour by featuring the sponsor in the event they are sponsoring.
Because viewers of football matches are likely to be interested in betting on the sports, betting firms go to great lengths to obtain a sponsorship with popular football teams and football clubs. Up until now, the biggest sponsors have been listed on the football players shirts, which are constantly shown throughout the matches and are sold to fans in the club's fan shops.
In fact, as of late 2021, 75% of the Premier League teams and 87% of Championship teams had betting firm sponsors or partners. Smaller to mid-sized football teams also had a high amount of sponsorship agreements with betting firms.
Limitations for betting firms when sponsoring football teams
However, all this is set to change. This much exposure of betting firms in football stadiums and pitches concerned UK regulators. In response, the UK government has reviewed gambling laws and is set to ban betting firms from appearing on front-of-shirt logos on football players shirts.
The ban was also considered for pitchside ad spaces and TV commercials, but is still under discussion and seems unlikely to be passed through for these specific locations. These changes in regulations are expected to come into effect by early 2023.
Pros and cons of these laws
The positive aspect of this law change is that people won't be exposed to subliminal marketing related to gambling when watching their favourite sports. Considering football shirts are also bought and worn by children and teens, it also safeguards the younger members of society from the influence of gambling advertisements.
On the negative side, these regulatory changes could limit football clubs' access to much-needed resources, including financial support when training for a season. This particularly applies to smaller clubs, who rely on sponsorship to improve the team's abilities and skills to compete with more-established teams.
Are these new limitations fair?
With that said, these new regulations will make sports betting a fairer process and one that's less influenced by sports betting firms. After all, the fun in betting on your favourite game should come from supporting a specific team, and should not be influenced by which firms sponsor who.
Plus, we expect football teams will find new, innovative ways to partner with companies in ways that support their sportsmanship, all while safeguarding the fans who watch the games and who might choose to bet on the game outcomes.