If you're looking to place a bet on the upcoming fight, and the Joshua V Pulev odds aren't giving you enough to go by, then why not take a look at the two heavyweight fighter's techniques and statistics. By comparing their signature moves, and workout routines, you'll get a better idea of how the pair will shape up in the December 12th London bout. Read on to find out more.
Bulgarian-born Kubrat Pulev made his heavyweight boxing debut back in 2009, having won 28 of his 29 bouts, with his one defeats coming by the way of knockout. Pulev adopts an orthodox stance, whilst boasting a 79 ½ inch reach.
Standing at almost 6'5 inches, the Cobra is well matched in height for Anthony Joshua's 6'6-inch frame. But that doesn't go to say that he'll be in the clear by any means, as AJ's reach is a massive 82 inches, as well as winning 23 of his 24 professional fights – 21 won by knockout.
As you can see, Pulev and Joshua have similar physical stats when it comes to height and reach, with both boxers having just one professional loss to their names. However, Pulev only appears to have an edge on his opponent when it comes to weight – coming in at a hefty 116kg versus Joshua's most recent 108kg weigh-in.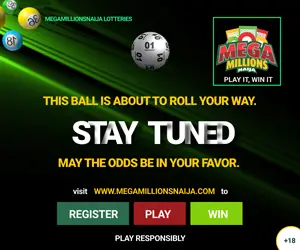 Related: I,000 Fans To Watch Joshua Fight Pulev At Wembley Arena
The Cobra has seen off several rounds in the ring in his 11-year career so far, having fought off a whole host of heavyweight opponent such as Great Britain's Dereck Chisora, Matt Skelton, Michael Sprott and Hughie Fury. Pulev's usual technique is to control his fights with a strong, accurate jab before beginning to open up in later rounds with his right hook. Whilst this technique has worked wonders for him in the past, when the Bulgarian went up against Klitschko in 2014, this wasn't quite the case. In fact, experts argued that Pulev looked rather flat-footed in the ring, leaving him exposed to the Ukrainian's overwhelming left hooks. The Cobra was knocked down five times during the bout, before the fight was called off and Klitschko was declared the winner.
AJ also adopts an orthodox stance when he fights, launching his punches with strength and immense power, backing up his upper body technique with solid footwork. Whilst his jab is hard, his speed leaves a little to be desired. Joshua has also come under fire for his stamina and ability to take a punch – which led to his one and only defeat in 2019. Then 30, the Watford-born fighter came up against Andy Ruiz Jr., otherwise known as the Destroyer. The bout took place at Madison Square Garden in New York. Joshua started off strong, knocking down his opponent in the third round. However, Ruiz recovered fast, going on to batter Joshua into submission across several rounds, until the final blow forced him to the floor for the last time. AJ was left disorientated and deemed unable to continue the fight – making Ruiz the victor.
So, Pulev and Joshua seem to be relatively evenly matched, and only time will tell how the fight will end. Pulev has been making no secret of the intense training regime, taking to social media to share his huge 2500m climb up the mountains at the famous Belmeken Olympic sport complex. Similarly, Joshua has been training hard ahead of the fight, posting shots of his bulging biceps onto his Instagram page last week. With both boxers training harder than ever, it's sure to be on hell of a fight, and one that you just won't want to miss!
Copyright © 2021 Completesports.com All rights reserved. The information contained in Completesports.com may not be published, broadcast, rewritten, or redistributed without the prior written authority of Completesports.com.