For many people around the world, the idea of something like sports betting being banned in the USA can seem a little bit strange. The laws governing this sort of activity were from a time that frowned upon gambling, and this prevented people across the US from engaging in legal sports betting. Of course, though, this has all changed over the last few years, and the situation is set to develop further as time goes by.
When Did Sports Betting Become Legal?
Back in May 2018, The Supreme Court struck down PASPA, the old federal law that made sports betting illegal. This law was challenged when New Jersey attempted to circumvent the law and allow sports betting, opening the doors for all four professional sports leagues to challenge PASPA in court.
The Supreme Court ruling wasn't unanimous, with 3 of the 9 voters choosing to vote against removing the law. Thankfully, though, this wasn't enough to stop the ban from being lifted, and it doesn't look like Congress is likely to pass any new laws to restrict sports betting in the future.
Which States Have Lifted Bans?
While the federal law has changed, it can still take some time for states to catch up with the legislation being passed in Washington DC. Currently, New Jersey, Pennsylvania, Colorado, Indiana, Nevada, Iowa, West Virginia, Rhode Island, Mississippi, Oregon, New Hampshire, Illinois, Michigan, Tennessee, and Virginia have all revised their laws to different degrees, with some making sports betting completely legal.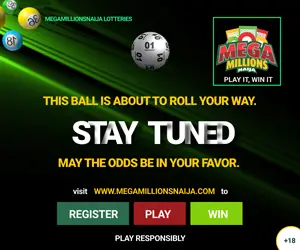 The restrictions found in some states are still quite strict, though. Mississippi, for example, only allows sports betting to take place within a land or water-based casino, making it very hard for new businesses to launch. Many states have also found that no betting sites have gone live since they updated their laws.
 The Most Relaxed States
Each state has taken its own approach to legal sports betting. Some are stricter than others, but this also means that some stand out as being very relaxed. You can find some examples of the most relaxed states below.
New Jersey
As the catalyst for PASPA's demise, it only makes sense that New Jersey was one of the first places to relax laws surrounding legal sports betting. In June 2018, just one month after PASPA was dropped, sports betting became legal in The Garden State, this meant operators could now legally market themselves, offering promotions, sign up offers and bonuses. DraftKings Sportsbook was the first sports betting platform to go live in August 2018, shortly followed by FanDuel Sportsbook just a few weeks later. There are now more than 10 NJ sports betting apps available.
 Pennsylvania
The first legal sports betting app to be launched in Pennsylvania was SugarHouse Sportsbook in May 2019. Other big names, like BetRivers, Parx, and FanDuel Sportsbook have since launched in PA, and there are now 8 major sports betting apps available, most with their own deals and free bets offer.. This is only set to grow as the years go by.
 Nevada
Unlike other states in the US, Nevada has had legal sports betting since way back in 1949. This was long before the idea of PASPA was thought up, making Nevada exempt from the federal laws governing other areas. You have to register at a real casino and prove your location with geolocation tech, but you can still use your own phone anywhere in the state to do the actual betting.
Related: Sports Betting In Africa – An Industry At Growth
 The Strictest States
Unfortunately, while many states have made changes to their sports betting laws, the majority haven't made any moves to change legislation. This is partly because it can take a lot of time to create new laws, but also because some states are simply reluctant to make such a big change. The list below includes states where sports betting is illegal, but not those where it is legal but no apps have been launched yet.
Alabama, Alaska, Arizona, California, Connecticut, Florida, Georgia, Hawaii, Idaho, Kansas, Kentucky, Louisiana, Maine, Maryland, Massachusetts, Michigan, Minnesota, Missouri, Nebraska, North Dakota, Ohio, Oklahoma, South Carolina, South Dakota, Texas, Utah, Vermont, Virginia, Washington, Wisconsin, Wyoming.
What Does The Future Hold For Legal Sports Betting In The USA?
While it has taken some time for sports betting to become popular in the USA, more and more platforms for this activity are being made all the time. This makes the future of this activity a bright one, especially for those that live in states that have already passed legislation that makes it possible for you to take part in legal sports betting on your phone. The leagues behind major sports are some of the biggest players when it comes to the rules surrounding this industry, but what do they think of legal sports betting?
NBA: NBA Commissioner Adam Silver was an open advocate for reform in this area long before PASPA was taken down, and the NBA has reflected this view publicly.
NFL: The NFL is largely opposed to legal sports betting. The organization has even advocated for tighter federal control, looking to replace PASPA.
MLB: Major League Baseball is more sensitive to this topic but is open to sports betting when integrity fees are paid to the leagues responsible for the games.
NCAA: Much like the NFL, the NCAA is against legal sports betting. In the past, they have gone as far as banning championships from being held in states like Nevada.
PGA Tour: Like the NBA and MLB, PGA Tour supports legal sports betting. In fact, this group is attempting to capitalize on it, supporting integrity fees and even data contracts with betting companies.
Each of the sports leagues that support legal sports betting also advocates for integrity fees that would be paid to them by betting apps. This isn't necessarily a bad thing, as it puts greater control in the hands of responsible third-parties.
Of course, though, it's always worth taking care with laws like this, as states don't want to rush ahead without considering all of the potential issues that could come with it. Thankfully, digital betting makes it much easier for states to control the way that gambling is done, even going as far as limiting the amount of money each person can spend on their bets.
Copyright © 2021 Completesports.com All rights reserved. The information contained in Completesports.com may not be published, broadcast, rewritten, or redistributed without the prior written authority of Completesports.com.