It is clear that Africans have been victims of an established post-colonial World Order that has kept the continent shackled in a mental siege of an unworkable 'democratic' formula that breeds corrupt leaders and governments, and weak institutions. It is also clear that the continent is 'designed' by the global superpowers to be their cash-cow, to underachieve and to remain dependent, forever.
The evidence of this is in the prevailing and political drama unfolding in several countries now.
In this climate, three types of Africans have emerged.
There is the vast majority that see everything happening around,  accept them as their fate, remain passive, and do nothing!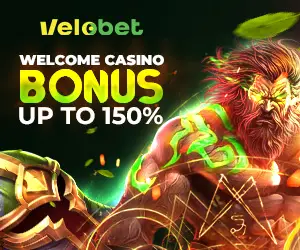 There are those that observe the same things, lament, ask the question 'why'?, but do nothing.
Also Read: Welcome To New Minister Of Sports!  –Odegbami
Then, there is the third group, a minority, that sees the same things, envisions a different possible outcome, asks 'why not?', and then dares to do something.
The last type of an African has remained the conscience of a continent that has been kept poor by other global forces that see the continent as the precious prize in a seeming fight-to-the-death in the world.
Africa is now akin to an aircraft over-laden with political, economic, cultural and social baggage, flying through turbulent weather, its fate tied to the skills of a drunken pilot.
Those of us whose lives are also like aprons tied to Sport are observing, with interest, the unfolding political drama around Africa, and daring to dream and envision a different positive future for the continent, by asking, 'Why not?'. We dare to do things that only those with the right 'eyes' shall see.
This past week, I received a message from a friend who knows Senator Owan Enoh very well. He swears to me that the new Minister of Sports is a maverick, and a 'Dreamer'. He tells me that the man is determined to prove every sceptic wrong by achieving in Sport what no minister before him had ever achieved. That may appear a tall dream but that's what has tickled my fancy. I like it.
Moreover, that this friend is from the  Sunny Obazu-Ojeagbase 'school' of sports Philosophy and practice offers me no option but to take him seriously and believe him. My views, hereon will, therefore, reflect that belief and shock the faint-hearted.
Nigerian sports, presently, is pregnant.
Inside its protruding 'belly' is an unborn 'child' of fate.  On the surface of things, it will birth in the usual tradition, another child of unending crisis. But for those who can peer into the new crystal ball, and see beyond the frustration of the appointment of a 'Sheriff who is not of the stock of Nigerian sport that is never considered important enough to attract special interest and attention, it is the perfect setting for a new and different kind of child.
Nigeria's football is the country's number one sport, a barometer used to measure the success or failure of Nigerian sports and sports administrators. Unfortunately, football must succeed for an administration to be considered a success too.
Also Read: Salute To Great Nigerian Patriots In Sport! –Odegbami
But last week, two of the country's biggest football clubs, Enyimba FC of Aba, and Remo Stars FC of Ikenne, suffered first-round losses in their African Club Championship quest. Although, an indication that football is still not well domestically in the country, it serves as a marker of the end of an era before Owan Enoh. His impact as a new Minister will start to be felt and measured after this time.
So also will the failures in men's basketball (failure to qualify for the 2024 Olympics) and athletics (with a barren outing at the World Championships in Budapest) not be attributed to him.
Lines have been drawn under these failures, and the real start of his tenure will be 2024.
Although Senator Owan Enoh takes over at a time when the atmosphere is full of dark ominous, it is also a good omen. I like it. It is a perfect setting to dream new dreams and to ask the creative question: 'Why not?"
Based entirely on no evidence, only pure conviction and a gut feeling, I believe things cannot go any farther south in sports development. With a little creative effort, things will start to head Northwards in both development and achievements. Fortunately, Chief Sunday Dare did a fairly good job by laying some foundations that need reinforcement to yield a good harvest.
Two weeks into his tenure, even the new Minister must have felt the foul breath of the usual 'scavengers' in Nigerian sports, 'experts'  that feast on their carcasses. Somehow, he must separate the wheat from the chaff.
Still in that spirit of 'adventurism' (with expectations of him not being very high) he must seize the opportunity in this chaotic atmosphere to start to envision an 'impossible' new and bright dawn to follow the current cataclysm.
The basic ingredients to achieve success remain undiminished in Nigeria. He only needs to do things differently to produce different results. He should never return to old failed ways and dance to the tune of the loud noises of so-called experts.
This is the time to set Nigeria on a bigger course, to join the huge global sports industry in order to achieve 'what no minister has achieved before him'.
Personally, I am excited about the future. I can make a little contribution in sharing my vision of Nigerian sports from 2024. So, here are my good news.
Also Read: "The Sports And Diplomacy Wall Of Fame"  –Odegbami
Football shall lead a new sports revolution in Nigeria. It only needs to start to succeed for success in other sports to be seen and better appreciated as tools for national unity and development.
Successes shall start in early 2024. The African Cup of Nations will take place in Cote D'Ivoire, the. Super Eagles will have the best and largest number of foreign players from the biggest leagues in Europe. With a resolution of the small technical crisis in the Nigeria Football Federation, the Super Eagles will rule AFCON 2024 and win it. The team has the players.
With the calming of the present storm (inflicted by a distracted Athletics Federation), Nigeria's female athletes will return to their best and lead the charge to make Paris 2024 a memorable experience for all Nigerians.  Having learned hard, useful but painful lessons, Tobi Amusan will inspire the birth of a new dawn for athletics beyond Nigeria to the rest of Africa.
Now this, from completely 'outside the box'.
I foresee a cultural collaboration and alliance between major actors in the general entertainment industry, in music, dance, film, drama, fashion, tourism, culture, arts and sports, with the superstars playing a new and bigger role in deploying their soft-power gifts and a new common message to drive the advancement of the Black race led by Nigeria, in an emerging new World Order of things.
Sport in Africa shall spearhead a very real collaboration between black persons on earth. They will have to come together and collectively support the proposed hosting of the World Cup in West Africa in 2034, a 10-year, unprecedented and ingenious development project that shall impact the whole of Africa, create a continent with fewer economic and social boundaries,  and spread a new kind of nationalism around the continent that will take over from the past and current post-colonial mentality.
In 2034, Nigeria shall host the final match of the FIFA World Cup and win it. Its value chain and spin-offs will change the place of the Black person on earth.
That is a future I am excited to be a part of, one designed already by the elements. Incidentally, as cloudy as the current political climate may look, I see new possibilities that will bring about a new kind of democracy suited to the continent and its people, with Sports making a major contribution.
The future promises to be great despite the chaos around us in Africa now.
Copyright © 2023 Completesports.com All rights reserved. The information contained in Completesports.com may not be published, broadcast, rewritten, or redistributed without the prior written authority of Completesports.com.