You came with your short, wicked and vicious hands to snatch Nigeria's most prized – sports journalist and business mogul, Pastor Dr. Emmanuel Sunny-Ojeagbase from us at the age of 71.
It came to me as a rude shock when the news of his demise was broken to me at 12:05 p.m. on Sunday, February 27, 2022 by a friend, Duro Adigun, who quoted Julius, Ojeagbase's first son, as the source of the news. It was like an eclipse of the sun in a sultry Sunday afternoon as I could not fathom why Sunny Ojeagbase my colleague and friend of over four decades could pass on at this period. I was surprised and almost went into coma before sending a text message to Alhaji Dr. Mumini Alao, the Managing Director, Complete Communications Limited to verify the authenticity of the news.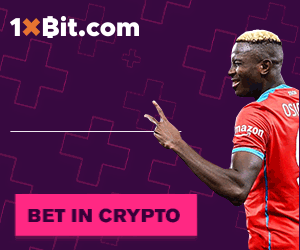 Sunny (as I used to call Ojeagbase since I knew him in 1978 as a freelance journalist, writing sports stories for The Herald Newspapers of Ilorin, Kwara State, when I was Assistant Sports Editor under Pa Phillip Ohiare) was born in Osogbo, the present capital of Osun State in 1951, though his parents hailed from Uzebba in Owan West Local Government Area of Edo State.
He joined the Nigeria Army after his elementary school at the age of 17 in 1968 and based in New Bussa, where he was sending good sports stories to the Herald Newspapers in Ilorin for publication. I was so fascinated by Sunny's juicy sports stories that I sought to know him in person.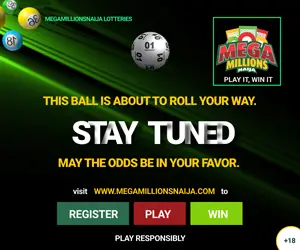 And so in 1979, Sunny Ojeagbase was in Lagos to join Daily Times of Nigeria at Kakawa Street, working under the guidance of doyen of sports journalism, Solomon Babatunde Oshuntolu (ESBEE), the Group Sports Editor of the then most read newspapers in West Africa.
Soon, Sunny became an instant hit with his incisive, juicy, informative stories, crafted with exceeding wits, grace and lucid style which caught the fancy of the reading public. It was not surprising when the late Dele Giwa asked Sunny to join him when he moved to Concord Newspapers from Daily Times.
Also Read: The Guardian Newspapers Commiserates With CCL On Pastor Ojeagbase's Passing
The quiet and introvert Sunny made waves in Sunday Concord where he made sports writing more interesting with exclusive and creative verves that got readers hooked.
And that was what attracted Ojeagbase to the Guardian Newspapers where he became their Sports Editor at inception.
After a brief stint with the Guardian, Sunny became editor and publisher of his own paper, SPORTS SOURVENIR, established with a modest capital of N6,500, sourced from friends and financial backers. He rose from a four-page Sports Souvenir in November 3, 1984 and moved to add COMPLETE FOOTBALL in November 1985.
In terms of achievements, Dr. Emmanuel Sunny-Ojeagbase made every day of his 71 years on earth count. He proved himself as a great visionary, motivator and mentor of numerous entrepreneurs.
A fierce fighter with dogged determination to conquer, Sunny fought many battles, won several daunting wars against financial crunch and health challenges for more than four decades before he finally passed on at 71.
Better known as Sunny Obazu-Ojeagbase before receiving a baptismal name of Emmanuel some few years back, he was a deeply religious man, becoming a respected Pastor together with his wife of inestimable value, Pastor Esther Anaimi Ojeagbase.
Through his divinely endowed creativity, Sunny mentored and moulded many sports writers such as Frank Ilaboya, Samm Audu, Mumini Alao, Ehi Braimah, Taye Ige, Simon Kolawole, Bode Oguntuyi, Vincent Alumona, Nnamdi Ezekute, Femi Fasetire, Dare Esan, Quasim Elegbede, Pius Ayinor and Abodurin Morakinyo, to mention only a few.
A generous and cheerful giver, Ojeagbase was all smiling when donating and commissioning a block of 6 classrooms for Olokun Primary School II at Isolo, Lagos State to the Lagos State Government some years back.
A winner of over 25 Awards both at home and abroad including the prestigious BID's Quality Crown in London, Sunny Ojeagbase received an array of individual and corporate awards for his landmark achievements.
In business circles, Sunny had become an instructional manual and a model of innovation. He was a great and dependable friend, an inspiration and a source of comfort and strong tower to run to in times of trouble.
Sunny went beyond the frontiers of sports journalism when in 1995, he founded Success Attitude Development Centre (SADC), an NGO established to raise and nurture successful entrepreneurs in Nigeria. He propagated the ideas of his NGO through SUCCESS DIGEST, a monthly magazine which was later rechristened as Success Digest Extra.
To the chief mourners, starting from his soul mate and lovely wife, Pastor Mrs. Esther Anaimi Ojeagbase; his younger sister Mrs. Lydia Oyekanmi, to the brood of Sunny Ojeagbase's sons and daughters, starring Julius, Solomon, Samson, Justina, Rachael and Blessing, I say take heart as we bid our loving Pastor, Dr. Sunny Emmanuel Ojeagbase eternal rest in the bosom of our Lord.
Copyright © 2021 Completesports.com All rights reserved. The information contained in Completesports.com may not be published, broadcast, rewritten, or redistributed without the prior written authority of Completesports.com.