The Honorable Minister, Youth and Sports Development Sunday Dare, has assured members of the Super Eagles team that President Muhammadu Buhari and Nigerian football fans believe in them despite their ouster from the AFCON 2021.
The Eagles lost 1-0 to Tunisia in the round of 16 on Sunday thanks to a second half goal by stand-in skipper Youssef Msakni.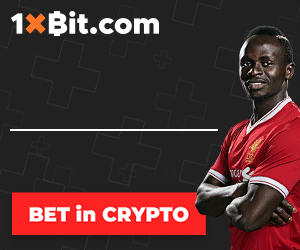 After an impressive group stage performance, the Eagles went into the game as favourites but ended on the losing side.
But in a statement from the Sports Minister, he expresses confidence that the future of the team is bright.
Also, he urged football fans to desist from reigning insults on some members of the team following their defeat to Tunisia.
"The Super Eagles' exit from AFCON was indeed painful. Our hopes were high. In their prior matches, their collective performance had been superlative. We all believed that we would advance and come home with a historic victory in our hands.
"Although we did not reach our goal, as a nation we have reason to be proud and optimistic about the future of our team. This collection of individual talents came together to forge a true team. They played hard and in unison and with a common desire to do Nigeria proud and to prove themselves worthy of representing our beloved nation on and off the field of play. In this, they performed admirably.
"Nigeria has every reason to be proud of this fine group of young men. I am immensely proud of how they performed as players and how they comported themselves as ambassadors of our nation.They have put Africa and the rest of the world on notice. Nigerian football will be characterized by greater team work, effort and cohesion. This team will improve and become a solid and fierce contender in any competition we enter.
Also Read: AFCON 2021 A Wonderful Experience For Me- Sadiq
"Austin Eguavoen and the coaching staff gave a strong performance. They faced the challenge bravely and gave a good account of themselves. They did their very best and that is all we can ask of them.
"We, as a nation win together, and we lose together. Sports is a unifying factor and those that seek to use it as vectors of division, targeting players with hate speech and making irresponsible statements should rise above such behaviour. We are much better than that as a people.
"We will lift the spirit of our boys and as professionals they will look beyond AFCON and continue to work with their technical team to ensure continuous improvement. The overall performance of the team during this tournament shows we have regained our better footing and are heading in the proper direction. Our football, once again was fluid, purposeful and beautiful to watch. We have a good team and Nigeria will help them to get better.
"The Super Eagles distinguished themselves with brilliant soccer displays leading to CAF Technical men voting Austin Eguavoen as the best coach in the first round. He and his team will be given all the support they need to ensure nothing in terms of their capacity development is overlooked.
"I also want to use this opportunity to thank soccer-loving Nigerians who followed the team's participation at the competition. I thank the Nigeria Football Federation(NFF) for rising up to the task and for its commitment to ensuring that every support was given to the team. I have been assured by the NFF leadership that its technical team will conduct a comprehensive appraisal and lessons learned will be exercised on this AFCON experience. We will emerge from this better, stronger, more aware of what we need to improve on and make this team satisfy the aspirations of an eager and hopeful football loving nation.
"I want to use this moment to thank President Muhammadu Buhari for his unblinking and fatherly support for the team in every way. The government provided the needed financial and moral support to the team at every juncture.
"The lessons from AFCON abide. Our eyes are set on greater glory with this crop of talented, young and skillful Super Eagles players. The fighting spirit and sense of what we can do are strong. As long as we remain committed to teamwork and a common goal, the Super Eagles will become more and more formidable.
"From all indications, Nigeria believes in them. President Muhammadu Buhari believes in them and I, as Minister, also have full belief in them. They will in fact be encouraged and supported to qualify for the Qatar 2022 World Cup finals later this year and the 2023 African Cup of Nations Tournament in Cote'd Voire next year.
"This Super Eagles team will show the world the great heights to which truly they can soar.
"Honorable Minister, Youth and Sports Development. Abuja. Nigeria.
January 25, 2021."

Sportybet.com: Get Multiple Bonus and Enjoy the Fastest Payout In Nigeria.
Copyright © 2021 Completesports.com All rights reserved. The information contained in Completesports.com may not be published, broadcast, rewritten, or redistributed without the prior written authority of Completesports.com.