Online gambling in South Africa has undergone a significant metamorphosis. In this country, gambling regulations focus on the legalization of online gambling. This legalization has brought forth the following impacts on the economy.
Revenue generation
One essential regulation of online gambling in South Africa is licensing. The South African government requires all South Africa Gambling sites to have licenses. These licenses have ensured that the South Africa government has access to extra sources of revenue. The best thing is that the government can use this revenue to fund other public service projects.
Job creation
According to Statista, the online gambling market in South Africa generated a revenue of about US$736.30m in 2023. This statistic is projected to grow at an annual growth rate of 8.20%. Thus, the regulation and legalization of online gambling sites in South Africa ensures that the country has a new source of revenue.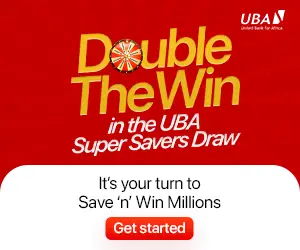 Note that this generated revenue facilitates job creation in licensed online gambling sites. The gambling sites need employees to ensure that their platforms work effectively. On the other hand, online platforms pay salaries to their employees. This paid salary goes back to the country's economy.
Note that the online gambling industry creates jobs in various sectors, including:
Software development
Regulatory compliance
Marketing
Customer service.
Thus, when the government regulates the industry, these jobs become stable and safe. Also, the stability of jobs ensures that the country experiences lower unemployment rates and economic stability.
Related: The Future Of Betting: How New Technologies Are Transforming Online Gambling
Consumer protection
Another incredible thing about South Africa's online gambling regulations is that it facilitates consumer protection. These regulations provide a framework which ensures that online gambling operators are fair and transparent in their practices.
This transparency by operators helps protect consumers from fraudulent activities. Also, it ensures that consumers have a safer environment for online gambling. One thing that you should note is that when consumers feel safe, they are more likely to engage in online gambling activities. This engagement with online gambling activities, in turn, boosts the industry's revenue.
Technology and Innovation
One essential thing that you should note is that the online gambling industry often drives technological innovation in an economy. Thus, regulations by the South African government can encourage investment in new technologies. This investment in new technologies leads to advancements not only in the gambling sector but also in related industries.
Therefore, technological innovation in the online gambling industry can have a ripple effect. This ripple effect will impact the broader economy positively. Furthermore, research shows that South Africa will highly adopt online crypto casinos and the use of AR and VR technology in the coming years.
Tourism and Economic Growth
Regulations of online gambling in South Africa can have an indirect impact on tourism. Note that this regulated online gambling can attract tourists who are interested in gambling activities. On the other hand, this influx of tourists in South Africa can enhance the productivity of the hospitality and tourism industries. Thus, growth in the hospitality and tourism industries leads to increased economic activity and growth in related sectors.
Copyright © 2023 Completesports.com All rights reserved. The information contained in Completesports.com may not be published, broadcast, rewritten, or redistributed without the prior written authority of Completesports.com.