Several Nigerian football stars have graced the Spanish Laliga with impressive stats.
Ahead of the new 2020/21 season, Complete Sports' SULAIMAN ALAO takes a look at the top 10 Nigerian performers who have made indelible marks in the Spanish top flight league.
1. Gbenga OKUNOWO (The Only Nigerian With Laliga Title)
Former Super Eagles defender Gbenga 0kunowo surprisingly comes first in this list as he remains the only Nigerian player to ever win the Spanish Laliga title.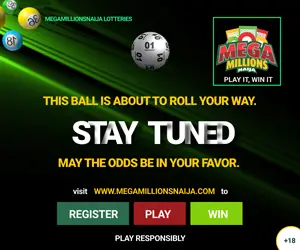 While Okunowo's overall LaLiga stats is dwarfed by other Nigerian stars who have graced the Spanish top flight, the fact that he won the LaLiga title cannot be overlooked for other stats.
Okunowo achieved the enviable
feat as an 18-year old rising star in his first season with Barcelona who went on to clinch the LaLiga title at the end of the 1998/99 season.
Though he was not a super regular player in the Barca squad then, Okunowo featured in 14 Laliga games and totalled 21 appearances in all competitions for the Blaugrana enroute the title win that season.
2. Christopher OHENHEN (42 Goals in 101 Laliga Games)
Not many young Nigerian football fans will remember Super Eagles forward, Christopher Ohenhen.
The former Flying Eagles star is well known for scoring two of Nigeria's four goals in the dramatic comeback match against Russia in the quarter-finals of the Saudi'89 FIFA World Youth Championship which was later popularly referred to in Nigerian football circdes as the Damman Miracle.
Also Read: INTERVIEW – Adepoju: Expect An Exciting Laliga 2020/21 – Messi Still 'Hungry'; Chukwueze, Azeez Great
Ohenhen also spent most of his European playing career in Spain starting out with Real Madrid B team before moving to Compostella where he spent about a decade scoring 42 LaLiga goals in 101 appearances.
The former Julius Berger star clocked 7,516 minutes in the LaLiga and went on to record more playing time and goals in other competitions in Spain.
3. Finidi GEORGE (35 Goals in 165 Laliga Matches)
Despite playing as a right winger for the greater part of his career, former Super Eagles star, Finidi George enjoyed a successful time playing in the Laliga.
Finidi enjoyed a vastly successful playing career and is one of the few Nigerians to have won the UEFA Champions League – a feat he achieved with Ajax Amsterdam in the 1994/95 season.
The winger nicknamed 'Finito' for of his ability to deliver accurate crosses starred for Real Betis and Mallorca while in Spain scoring 35 goals in 165 Lalliga appearances and clocking 13,501 minutes in the process.
Finidi of course, went on to score more goals in other competitions during his successful playing career in Spain.
4. Mutiu ADEPOJU (22 Goalsin 176 Laliga Games)
Former Super Eagles midfielder, Mutiu Adepoju is one of the few Nigerian stars who enjoyed a successful playing career in Spain which lasted over a decade.
Having started out with the Real Madrid B team, Adepoju went on to star for Racing Santander and Real Sociedad as well as a stint with UDD Salamanca later in his illustrious career in Spain.
Renowned for his knack for scoring headed goals which fetched him the nickname 'Headmaster' by Nígerian fans, Adepoju scored 22 LalLiga goals in 175 appearances clocking 10,807 minutes in the process.
The former Shooting Stars player also scored other goals in other competitions during his playing career in Spain.
5. Ikechukwu UCHE (43 Goals in 193 Laliga Games)
Former Nigeria international, Ikechukwu Uche spent most of his European career in Spain playing for various clubs at different levels for 13 years.
The goalscoring sensation starred for Recreativo, Getafe, Zaragoza, Villarreal, Granada and Málaga all in Spanish football.
IK Uche scored a total of 43 goals in 193 LaLiga games to emerge at the highest Nigerian scorer in the Spanish LaLiga.
The Super Eagles star also scored quite a number of goals in other competitions all through his eventful career in Spain clocking 12.161 minutes in the Laliga.
6. Kalu UCHE (38 Goals in 48 Laliga Games)
Skillful former Super Eagles forward, and the older of the Uche brothers is one of the well traveled Nigerian stars who enjoyed a successful playing career in Europe.
Kalu who had playing stints featuring in Poland, France, Switzerland, Turkey as well as in India and Qatar, recorded his best years in Spain starring for Almería, Espanyol and Levante.
The former Enyimba star clocked 8,741 minutes in the LaLiga scoring 38 goals in 148 appearances. He also recorded a good number of goals in other competitions while playing in Spain.
Also Read: Azeez Targets First Laliga Santander 2020/21 Matchday-1 Start For Granada
Kalu, who is the older of the Uche brothers is one the few versatile Eagles star who can seamlessly fit in as a striker as well as an
attacking midfielder.
7. Odion IGHALO (13 Goals in 73 Laliga Games)
Former Super Eagles striker, Odion
Ighalo perhaps enjoyed the best time of his European topflight careeer while playing in the LaLiga.
The forward moved to Spain to join Granada on loan from modest Italian side, Udinese in 2009 and had great success playing for the
Rojiblancos in three separate loan deals while in the Spanish LalLiga.
Ighalo went on to score a cummulative 13 goals as well as bagging 6 assists in 73 La Liga appearances and clocking 3,751 minutes during his spell with Granada.
The 31-year old is currently starring for his boyhood club, Manchester United making history as the first Eagles star to feature for the Old Trafford team.
8. Obafemi MARTINS (7 Goals in 31 Laliga Games)
Former Nigeria international, Obafemi Martins is known for his goalscoring exploits which he also did while playing in the Spanish
top flight.
After moving on a free transfer from Russian side Rubin Kazan, Obagoal as he is fondly called for his exploits at Inter Milan, took his scoring boots to Levante in the LaLiga.
The former Super Eagles forward did not disappoint in his only season with Levante scoring seven goals and bagging 3 assists in 21 LalLiga appearances totaling 1,709 minutes in the 2012/13 season.
The 35-year old who currently plies his trade with Shanghai Shenhua in China, also ended up as Levante's top scorer with 9 goals in all
competitions as well as helping the Granotas to the Last 16 in the Europa League.
9. Isaac SUCCESS (7 Goals in 58 Laliga Games)
Though the fringe Super Eagles star, Isaac Success is currently struggling to stabilize his European club career, the former junior international enjoyed a decent run while playing in the LaLiga.
The 24-year old currently on the cards of English side, Watford had a memorable time while with Granada and Malaga in the Spanish topflight scoring 7 goals and seven assists in 58 LaLiga appearances totalling 3,849 mnutes.
Success endured a poor spell with Watford last season playing just fve Premier League games as substitute totaling a paltry 65 minutes all through the season with the Hornets getting relegated.
The power-playing forward will perhaps consider a return to Spain if he has offers in order to rejuvenate his career.
10. Wilfred AGBONAVBARE (76 Laliga Games)
Late former Nigerian international goalkeeper, Wilfred Agbonavbare deserved mention among Nigerian top performers in the LaLiga.
The Late Super Eagles goaltender played all of his European club football in Spain starring mostly for Rayo Valecano and then Ecija
Balompie.
The former junior international had a successful time in Spain posting 76 LaLiga appearances
totaling 6,675 minutes of football in the Spanish topflight – the highest by any Nigerian goalkeeper till date.
Agbonavbare won 15 caps with the Eagles and was the second choice goalkeeper after Peter Rufai in Nigeria's squad that won the 1994 AFCON and subsequent debut at 1994 World Cup in USA.
The late former New Nigeria Bank and BCC Lions goalkeeper died on January 27, 2015 at the age of 48 years due to cancer.
Copyright © 2021 Completesports.com All rights reserved. The information contained in Completesports.com may not be published, broadcast, rewritten, or redistributed without the prior written authority of Completesports.com.