Turkey Fantasy — Tips for Gameweek 15
Non-stop action in the Süper Lig during the final days of 2020. We've done the homework for you, so you can concentrate only on building your team for these busy times.
Below you'll find the crème de la crème of this week's fantasy studs, provided to you by the masterminds behind Fantezi Futbol Türkiye.
Flash Players
Halil Akbunar (Göztepe, Midfielder)
Halil Akbunar has been leading his team so far this season. He is expected either goal or assist in every game since he has 4 goals & 5 assists in 14 league games this season. It means that he contributed 9 goals of his team. Considering that Göztepe has been scoring average of 2 goals at home this season and their opponent Fatih Karagümrük is the worst performing 2nd team on away games, Halil Akbunar would be a suitable pick for this week. We should also remind that Fatih Karagümrük has total of 9 injured & banned players this week
Key Stats (per game): Crosses: 0.8 / Shots: 0.9 / Key Passes: 0.9
Karim Hafez (Yeni Malatyaspor, Defender)
Yeni Malatyaspor's attacking back Karim Hafez is one of the most favourite defenders for fantasy football fans since he takes some of the set-pieces and has assist potential. He made 2 assists and earned 3 clean sheet points in 891 minutes of play so far this season. Yeni Malatyaspor will play against Erzurumspor who have already their 3rd coach of the season. They are struggling to move up in the table and stayed below relegation line. Another possible clean sheet and assists might be expected from Hafez this week.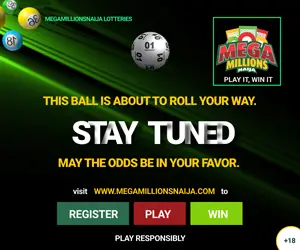 Key Stats (per game): Crosses: 1.4 / Shots: 0.8 / Key Passes: 1.2
Hugo Rodallega (Denizlispor, Forward)
Denizlispor had a good winning serie with their new coach Yalçın Koşukavak during last 2 games. Following these two games, fantasy football fans started to re-consider when picking players from Denizlispor's opponents. Their next opponent is Ankaragücü whose away performance is significantly bad. (2 points in 6 games.) So, Denizlispor is very close to win the game. Denizlispor's star forward Hugo Rodallega made a bad start for the season and scored only 1 goal in first 8 games. However, he increased his performance and scored 5 goals in last 5 games. This week he would be a top pick with his current performance.
Key Stats (per game): Shots: 3.2 / Key Passes: 0.9
Edin Visca (Başakşehir, Midfielder)
The top assister of last 3 years made a bad start for this season. We as the fantasy football fans gave up on him for a while because of his team's below par performances and his injury problems in 3 weeks. In fact, he has 3 goals & 4 assists in 11 league games and 1 goal & 2 assists in 5 games which are good stats on paper. However, Visca's previous years' performances make us to expect more from him. He recovered from his injury and played in last 30 minutes against Fenerbahçe. We expect him to be the leader of his team against Kasımpaşa with an effective play.
Key Stats (per game): Crosses: 1.4 / Shots: 2.7 / Key Passes: 2.8
Surprise Pick
Ibrahim Sehic (Konyaspor, Goalkeeper)
Ibrahim Sehic has played an important part for making Konyaspor one of the least goals conceded teams in Turkish Süper Lig. Sehic has conceded 10 goals in 10 games so far. He made 22 saves and earned 4 clean sheets. Their opponent Rizespor will be on the pitch without their two star players Remy and Boldrin because of their injuries. In light of all these factors, Sehic might earn another clean sheet point this week.
Key Stats (per game): Shots: 1.3 / Key Passes: 0.8
Recommended Teams for Player Picks
Başakşehir
In the weekday fixture, Başakşehir lost Fenerbahçe game after having the score advantage and lost his two players because of sending-offs. We expect them to give a positive reaction after this loss and win Kasımpaşa game. Starting from Edin Visca; Mert Günok, Demba Ba and Fredrik Gulbrandsen might be possible picks.
Denizlispor
After two consecutive wins with their new coach, Denizlispor seems more confident. We can say positive words for both the scores and their performance for these two games. They will play against Ankaragücü this week and can make their 3rd consecutive win with this game. Rodallega will be definitely the top pick. Sagal, goalkeeper Cenk Gönen and Mustafa Yumlu might be other suitable picks.
---
Turkey Fantasy — Tips for Gameweek 15 was originally published in The Call-Up on Medium, where people are continuing the conversation by highlighting and responding to this story.
Copyright © 2021 Completesports.com All rights reserved. The information contained in Completesports.com may not be published, broadcast, rewritten, or redistributed without the prior written authority of Completesports.com.