While a whopping majority of gun owners report that their weapon's primary purpose is self-protection, there are millions of gun enthusiasts who want and expect more from their firearm. Unlike beginners who plan the occasional trip to the gun range for a practice session, real gun enthusiasts often attend target shooting competitions to compete with fellow attendees and put their shooting skills to the test.
If you are a proud owner of a gun like the Taurus g2c 9mm, you might be the kind of gun enthusiast hardwired to enjoy a good, old-fashioned shooting competition. If you've given the idea some thought, here are some tips and tricks you should slip into your back pocket before competing in a target shooting competition. Where guns are involved, expecting the unexpected comes expert-recommended.
Gun clubs and organizations
For some individuals, the goal of gun ownership is to refrain from using the firearm entirely, especially when a customer purchases the handgun for self-defense purposes. Despite these gun owners' intentions to avoid situations that warrant self-defense, what good does a gun do tucked in a drawer when someone is getting attacked?
Maximize your firearm by enjoying it responsibly. One way you can derive enjoyment from gun ownership is by participating in widely-visible gun clubs and organizations. The top clubs and organizations are typically involved in competitive gun shooting events as hosts and or sponsors.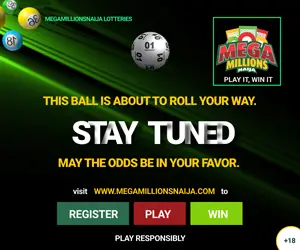 If you're interested in participating in target shooting competitions, you might want to consider getting involved with organizations like:
National Rifle Association (NRA)
International Defensive Pistol Association (IDPA)
The United States Practical Shooting Association ( USPSA)
Levels of competition
As a novice gun owner, you have a long way to go before you can claim the title of "marksman." Fortunately, that doesn't matter when it comes to competitive target shooting. Like a good soccer player, a generous dose of scorching competition is all you need.
Luckily, there are hundreds of target shooting competitions held for competitors of all ages and skill levels throughout the world. No matter your location, there's a shooting competition no further than a bullet can travel.
You should begin your journey as a competitive shooter by participating in suitable events for your skill level. As you improve, you can start looking for higher levels of competition. Overestimating your abilities could result in injury or discouraging losses.
Variety of shooting competitions
Unlike other competitive sports, competitive target shooting offers events for shooters of all skill and experience levels. Whether you identify as a beginner or an expert, you can compete with attendees of similar backgrounds.
Beyond finding competitions catered to a shooter's level of expertise, events are available based on many other criteria. For instance, some competitions test participants' abilities to shoot at paper or steel targets. During other events, participants will try their hand at shooting at stationary or moving targets. All of these are popular types of competitions.
At a more technical level, some competitions are categorized based on the weapon of choice or shooting style. Take a look at this list of traditional shooting events:
Handgun competitions (Glocks, Magnums, etc.)
Shotgun competitions (skeet shooting)
High powered rifles (long-distance target shooting)
Competitions based on shooting positions
In summary
If you want to get involved in the world of competitive shooting, you'll need to do your homework and select the types of competition that appeal to your interests. Before enrolling in the target shooting contest, you'll need to practice shooting your firearm in a high-pressure environment. Otherwise, you risk endangering fellow participants and attendees alike.
While it's possible to utilize your handgun for self-defense and entertainment purposes, you shouldn't take this responsibility lightly. Pick your firearm wisely and study relevant shooting disciplines. Once you've done the heavy-lifting and finished your research, get ready for the adrenaline rush of a lifetime.
Copyright © 2021 Completesports.com All rights reserved. The information contained in Completesports.com may not be published, broadcast, rewritten, or redistributed without the prior written authority of Completesports.com.