Your mindset is extremely important when it comes to sports, and luckily, like your strength and musculature, your mental health can be improved with training so that you can play better when game-time comes. This article will share some useful strategies you can use to prepare and go into your games with a clearer mind and perform better than ever.
Breathing Techniques
One of the easiest and most effective ways to stay calm before a big game is to induce the relaxation response through deep breathing techniques.
When we become tense and anxious, it's normal to experience symptoms of the fight-or-flight response, such as rapid and shallow breathing and an increased heart rate and blood pressure.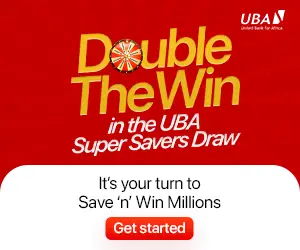 These sensations can be very uncomfortable, especially before an important event, but it's possible to calm your mind and body in no time at all and improve your mental fitness.
There are a variety of deep breathing techniques you can try, but the simplest one you can use anytime and anywhere primarily involves slowly inhaling breaths of air and letting them fill your belly and gradually releasing the air of each one. You should notice these symptoms start to subside rather quickly, but you can keep going as needed.
Related: Pathways To Fitness: Healing Your Mind, Body And Soul
Choose Your Diet Carefully
When it comes to performance, training your body through exercise often gets prioritized, perhaps because it's more engaging, but paying attention to what you eat can be just as important.
Depending on what you eat, you can either feel tired, sluggish, and unmotivated, or you can feel strong, energetic, and ready to do your best. Clearly, the latter is the goal here, not just for sports, but in your daily life as well.
Being consistent with a healthy and nutritious diet can give you the energy you need to focus and tackle everything you need to get done, and it might reduce some dependency on sugar and caffeine, if you find yourself relying on coffee, energy drinks, or similar beverages to stay alert.
Although you can notice the benefits right away and feel good after a great meal, seeing long-term results in your health will require consistency, just like training for a sport, and therefore, diet and exercise are equally as essential for optimal mental health.
Create A Support System
Having a strong support system around you will help you develop your confidence, which can directly help your performance.
Chances are, if you play on a team, you already have your teammates and a coach backing you up so everyone can achieve the same goal, and of course, your friends and family will be rooting for you too, but sometimes this isn't always enough to get out of a funk if you feel like your head isn't in the game right now.
This is what counselors and therapists are for, and by reaching out to a professional, you can talk closely about what might be holding you back from reaching your full potential. Stress and other common mental health concerns can hamper your focus, but luckily, you can learn how to cope and manage them so that you can play to your fullest.
With online therapy, finding a licensed professional that works with your schedule is easy, and through MyTherapist, you can connect to one today.
Conclusion
Taking care of yourself physically and mentally is the key to success in sports and it will give you a lot more mileage to enjoy them for years to come. Hopefully, this article has given you some practical suggestions on what to hone in on in order to improve your mental health and your performance on the field.
Copyright © 2023 Completesports.com All rights reserved. The information contained in Completesports.com may not be published, broadcast, rewritten, or redistributed without the prior written authority of Completesports.com.