Are there advantages to be gained running in the middle lanes? Does running in the outside lane negatively impact on the results of athletes? Are there lane advantages in track and field? These are the questions that have agitated the minds of track and field followers from time immemorial.
Some have dismissively said running in the outside lane does not confer on athletes any disadvantages, citing the exploits of quartermilers, South Africa's Wayde van Niekerk and Australia's Cathy Freeman. The South African raced to a new 43.03 seconds World Record at the 2016 Rio Olympics running from lane 8 and in the process became the first man to win an Olympic 400m gold from the outside lane.
Freeman on the other hand won her first of two World Championships 400m gold medals from one of the lanes considered disadvantageous by many. She won the 400m gold at the 6th IAAF World Championships in Athens, Greece running from lane one.
Some others disagree as they see the outside lane (8 or 9 or both) as an inconvenience in curved sprints because the athlete can't see the competition especially in the quartermile where it's easy to run too fast or too slow in relation to the rest of the pack.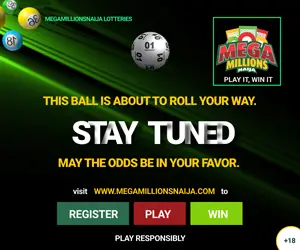 For that reason, athletes who are not good at setting their own pace dislike the outside lane. The seeding of some lanes by World Athletics has been pointed at by those who think the middle lanes give more advantages to athletes.
Also Read: National Principals' Cup: Organisers Set To Announce Competition Ambassadors
(World Athletics) Rule 166.3 states that lanes 3,4,5 and 6 are the seeded lanes with 1,2,7 and 8 the lower seedings. Draws within these seeds are done by lot.Lane 4 is usually seen to be the best lane as it has the gentlest curve (versus 1-3) while still being able to see most of the other competitors.
Nigeria's double Olympics relay medallist, Enefiok Udobong contends all lanes are the same distance but believes the only advantage lane placement gives an athlete is more pyschological than scientific.
"Psychologically yes..but a well trained athlete does not bother. As a matter of fact, if you have been trained to self pace and work on yourself, you will not be bothered about lane placement. Many athletes prefer to run blind, unaffected by those in the race…these athletes prefer outer lanes. The world record in 400m was run from lane 8. Some athletes use others as pace to gauge how fast they are going. These athletes prefer middle lanes…using athletes in front of them to pace themselves and those behind to make sure they are not going too slow," said Udobong who anchored Nigeria to a historic 4x400m relay gold at the 2000 Olympics in Sydney,Australia in a new 2:58.68 African record time.
Chief Tony Osheku, Nigeria's most successful coach in the 1990s shared in Udobong's sentiments.
"Most athletes, coaches and agents have that belief that inside lane (1) and the outside lane (8) are disadvantageous because of couple of reasons. Running from the outside lane is like running wild without noticing what is happening at the back. Athletes like to watch their opponents and if they are in the front they become the target. Yes, all lanes are equal but the problem in lane assignments is psychological…Lane one is a good draw for strong curve runners. Lane nine is a good draw for athletes who are good at running their own race at their own pace," said the man who coached Falilat Ogunkoya to a 400m Olympic bronze and a new 49.10 seconds African record in Atlanta, Georgia, USA in 1996.
For Professor Lucas Ogunjimi, president of track and field officiating officials in Nigeria and the country's only Area Technical Officer (ATO), lane placements does not offer any material advantage to athletes.
"As far as standard tracks are concerned, no lane has any material advantage over the other.However, on the basis of the rules, best performing athletes (based on position and time during the build up) are drawn into the inner four lanes (3, 4, 5, & 6).In most cases, this arrangement normally provide beauty to the finish phase of the race," said the track and field expert.
Rotimi Obajimi, a former technical committee chairman of the Athletics Federation of Nigeria and one time coaching instructor and course director with World Athletics however believes there are advantages and disadvantages in lane placement.
"For races run in lanes and on the straight,no advantage is gained.However where the fastest athletes are in the "middle lanes" there is a likelihood of causing wind turbulence for athletes in the "outer lanes" to deal with particularly in "still " and "head wind" conditions. However for races run in lanes with bends/curve,the outer lanes are more advantageous as they enable athletes to execute a longer stride length whilst negotiating the bend/curve!!.'
Nigeria and Africa's reigning fastest man,Olusoji Adetokunbo Fasuba also believes lane placement confers on some athletes psychological advantages.
"For the 100m,when an athlete is placed in the middle lane,it helps him 'balance' and tends to use his peripheral vision to balance his race.So an athlete in lane one,two or seven and eight will tend to be slightly imbalanced because he or she will tend to look more to the right or left as an athlete who is more central (in middle lanes),'said Fasuba,the only man in African Championships history to win the 100m title three consecutive times.
Reigning African 400m record holder,Falilat Ogunkoya says the major races where the issue of lane advantages or otherwise come is the 200m and 400m but believes most of the advantages or disdvantages are mental.
"All of it is the same distance. Some say on the inner lanes the turns are tight. But that didn't bother Cathy Freeman who ran fastest than all of us (seven others including me) to win the 400m gold in Athens, Greece in 1997 in lane one with 49.77 seconds,her second fastest time over the 400m that year.
There is also the thinking that running on the outside lane is a disadvantage because you can't see any of the other runners but Van Niekerk made nonsense of this belief by setting a new world record from lane 8,'said Ogunkoya.
Samuel Ademolu Fatunla,chairman of Ekiti state athletics association and one of only two track and field statisticians recognised in Nigeria by the international body emphatically aligns with Ogunkoya.
"I don't think lane placement give athletes any advantage(s) technically because all the lanes are equal.I can remember vividly that late Sunday Bada ran his 44.63 seconds personal best from lane 8."
By Dare Esan
Copyright © 2021 Completesports.com All rights reserved. The information contained in Completesports.com may not be published, broadcast, rewritten, or redistributed without the prior written authority of Completesports.com.