Every day, thousands of people are signing up to bet on sports as sports' betting becomes more and more popular, and one of the best betting companies to sign on is ILOT BET. Even while the majority of these bettors will end up losing more money than they win, there are a number of tactics that can help you succeed in the long run.
It's important to take note and realize right away that betting on sports will always result in losing some cash. The fact is that losses are unavoidable, but the goal is to keep them to a minimum and win a lot of big bets and break even.
Keep the following in mind if you want to give yourself the best chance to make a bet without losing.
Carry out Extensive Research
One important thing to keep in mind when it comes to betting is that you must be prepared to do a lot of research because there is no such thing as too much when it comes to betting if you want to be a consistent winner. You should educate yourself as much as possible about both teams playing against each other of a bet before placing one to improve your chances of winning. Examine all of the important information for each team carefully to see if you can identify any winning betting tendencies. Check to see if a star player is one of the injured people? In the face of the odds, how did they fare?  Even though it's not always fun, research is crucial for successful sports betting.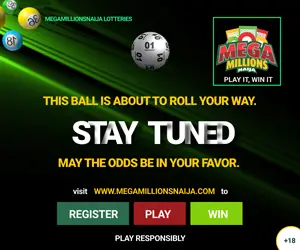 Related: iLOT NG: Login, Registration, How To Bet
Avoid Overconfidence
There's a good possibility that you want to get out there and start betting, but this is not the ideal way to do it. If you want to be successful in this industry, you must learn to study the games well.
One thing anyone taking a bet should know is that some days won't have any favorable betting matchups, so it's better to avoid those days and wait for other opportunities. If you want to give yourself the best chance of avoiding losing any bets, being patient and avoid overshooting is a fantastic strategy to practice.
Make use of a Handicapper
When placing bets, bettors should seek the assistance of a handicapper. Another excellent advice is this. As the sports betting industry grows, more sports handicappers are starting to provide with picks to win it big in bets.
These handicappers will send you daily betting picks, some of which can be purchased for incredibly low fees. But take note that you might have to pay premium price to some professional handicappers if you want big wins.
Take note of this: A little up-front payment might be worth the risk if there is assurance of a big payout incoming.
Avoid Parlays
If you want to minimize risk while making a sports bet, never place a parlay. A parlay combines a number of smaller bets into one larger bet. The possibility of a huge payout is the attraction, but there are significant risks involved, which makes winning difficult.
A parlay bet can only win if all of its legs are correct; otherwise, the entire bet is regarded as a loss. While winning a parlay does have the potential to pay off handsomely, using this betting strategy, you will lose much more frequently.
These tips will help every betting mind to practice safer betting patterns. Engage these tips and soon you will be smiling to the bank cashing out especially when ILOT BET is your go-to bookmaker.
Go ahead, register at www.ilot.ng and enjoy the world of sports betting like never before!