CAF and the Cote d'Ivoire Local Organising Committee ("LOC") has launched the official countdown to TotalEnergies CAF Africa Cup of Nations Cote d'Ivoire 23, gearing up Africans and the entire world for the continent's biggest sporting event.
The advertising campaign, centered around +225, the dial code for Cote d'Ivoire, has ignited  excitement among football fans throughout Africa and the diaspora, while also marking the beginning of the countdown to the TotalEnergies CAF Africa Cup of Nations Cote d'Ivoire 23 competition.
Related: U-20 W/Cup: CAF Salutes Flying Eagles on Victory Against Argentina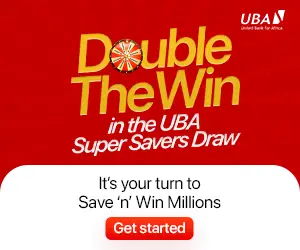 The LOC and CAF have symbolically initiated the 225-day countdown through a synchronized global digital takeover, featuring a lively and concise video reel that reveals the tournament, its host country, and the remaining days until the event. Scheduled to commence on 13 January 2024, the TotalEnergies CAF Africa Cup of Nations
Cote d'Ivoire 23 promises to be a celebration of African football excellence, showcasing the talent and passion that permeates the continent.
The scenic cities of Cote D'Ivoire will provide a captivating backdrop for a thrilling display of skill, teamwork, and the unwavering spirit of competition. The official countdown serves as a reminder that the eagerly anticipated moment is drawing near,  awakening a sense of anticipation in both fans and players. Africans will unite as one, rallying behind their respective nations and coming together to celebrate the beauty of the continent and the  unifying power of football.
As the countdown continues, the LOC and CAF encourage fans to stay tuned to official channels and  digital media platforms for updates, news, and exclusive content related to the AFCON tournament.
Thanks for watching.
——————————————————————-
Subscribe to Complete Sports on YouTube: https://www.youtube.com/user/completesportstv
Follow – Complete Sports Nigeria on Social Media:
Follow on Twitter: https://twitter.com/completesports
Like on Facebook: https://www.facebook.com/completesportsnigeria/
Like on Instagram: https://www.instagram.com/completesportsnigeria/
Follow on LinkedIn: https://www.linkedin.com/company/complete-sports-nigeria/
Follow on Pinterest: https://www.pinterest.com/completesportsnigeria/
*Kindly download our App*
Apple App Store: https://apps.apple.com/us/app/complete-sports/id1465658390
Google Play Store: https://play.google.com/store/apps/details?id=io.complete.sports
———————————————————–
Complete Sports is Nigeria's No1. Sports daily. Its is published by Complete Communications Limited (CCL). Complete Sports is the most widely read paper in Nigeria in the newspaper category (Media Fact 2012). Other products from CCL is Complete Football magazine, i-Soccer, Total Chelsea and our website www.completesports.com. CCL also has Complete Sports studio; a Hi-Def studio which is fully functional. Complete Sports Studio produces Sports Planet which is a 15 minutes radio show, it is aired on The Beat fm 99.9FM thrice a week; on Mondays, Wednesdays and Fridays at 6:45pm and on Nigeria Info 99.3FM on Mondays, Wednesdays and Friday at 5:45pm. For enquiries send e-mail to [email protected]
Copyright © 2023 Completesports.com All rights reserved. The information contained in Completesports.com may not be published, broadcast, rewritten, or redistributed without the prior written authority of Completesports.com.