Christian Chukwu, MFR, has exclusively revealed to Completesports.com that he did not pass through the surgeon's knife last May when he traveled to London, United Kingdom for medical treatment.
Chukwu was flown to London, on May 15, 2019, for treatment following prolonged health challenges with billionaire oil business mogul, Femi Otedola, picking up the $50,000 medical bill.
The former Green Eagles captain and coach has now disclosed that contrary to earlier reports, his ailment did not require surgery and as such, he was not operated upon at the Wellington Hospital London where doctors did not carry out any surgery on him.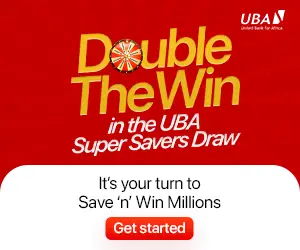 "I must say that my treatment or healing started immediately we landed at the (Heathrow) Airport in London," said the now lively, soft spoken coach nicknamed 'Chairman'.
"This is because the environment, the atmosphere and everything were something else. You really feel you are in some kind of different place from where you had been all along.
"NFF President, Amaju Pinnick had arranged everything before we arrived and as soon as the airport formalities were over, we were driven to the hospital."
Chukwu, who during his playing days won the 1977 Africa Cup Winners Cup with Rangers as captain and Africa Cup of Nations in 1980 with then Green Eagles, said things changed at the hospital.
"Before we left Nigeria, the thought was that I was going to London for surgical operation to correct my ailment," the former Harambee Stars of Kenya and SAFA FC Lebanon coach continued.
"But that was not to be. I was not operated upon. Instead, I was given only injections after several tests.
"The doctors said what they were told as regards my ailment was not actually the case and that it does not require operation. So after like about two days injections, I felt like I could start playing again.
"So, it was injections all through and afterwards, rehabilitation followed.
"You can't believe it that the doctors recommended that I didn't need to stay in the hospital bed. In their opinion, the situation didn't require it and so, it was going to be unnecessarily expensive, like €150 per day.
"An apartment was quickly arranged and I moved in, going from there to the hospital for treatment. For (Femi) Otedola and the NFF President, it was not about money, but my recovery. However, based on the doctor's recommendation, I had to be taken to a private apartment".
Chukwu, now feeling stronger and lively as the interview with Completesports.com progressed at the Vinbecca Hotel, Enugu, said it was like he now has a second life, and remained eternally grateful to Otedola who pulled the financial muscle to ensure he regained good health.
"Otedola is like an Angel that 'visited my life in the likeness of man'. I did not know him from Adam. And I believe that he could be a kid when I was still playing.
"And for him to put down his money for my treatment, such a heart of human milk, I cannot describe it. I'm overwhelmed.
"I cannot thank him enough, for him to have put down his $50,000 for my treatment. This is a clear message to everyone, even the younger generation of players to always put the nation first."
Chukwu continued: "He [Otedola] is a very humble young man, with golden heart. It was when he visited me in London (hospital) that I realized how humble he is.
"When I was told he would be visiting, I was expecting a flamboyant figure of a person, with flowing "Agbada", but that was not to be the case. Instead, what I saw was one very simple in his dressing, clad in a pair of jean trousers and T-shirt. That simplicity, and mind you, his driver in London is a white man.
"I really wish most of our leaders and wealthy men could emulate him. It was in the course of the visit that he told me that he had also offered to foot the medical bills of another former Nigeria player, Peter Fregene who is currently in India for treatment. This is noble, I must say."
Chukwu also dropped words of commendation for Chief Benson Ejindu, Eze One Ogo 1 of Oba, who is also a Patron of Ex Rangers Players Association for his role in his treatment.
"He made the public aware of my ill health. He solicited for financial assistance to raise $50,000 to enable me travel to United States of America for treatment. I can't thank him enough, honestly," he said.
Aside Otedola and NFF President, Amaju Pinnick, Chukwu picked out Enugu State government led by Rt. Hon. Ifeanyi Ugwuanyi and his childhood club, Rangers, for praises.
Despite providing funds for his earlier treatment at an undisclosed hospital in Enugu, Governor Ugwuanyi gave automatic employment to Chukwu's son, an engineer, in the Enugu State Ministry of Works and Housing.
"I want to use this opportunity to dispel the notion that I was abandoned by the Enugu Rangers and by extension Enugu State government. There was no iota of truth, whatsoever, in that insinuation as it never happened," Chukwu added.
"When I was in a hospital here in Enugu courtesy of Enugu Rangers and later Enugu state government and the hospital turned into a tourist center of some sorts with people rushing to come and see me, the state government got the permission of the doctors and I was relocated to a hotel here in Enugu."
Chukwu would however rubbish claims by NFF President, Amaju Pinnick, that the football house had placed the Nigeria Legend on a N500, 000 monthly salary.
Chukwu described such claim as " politics", revealing he has not received a dime from the NFF since then as regards the promise.
"As you can see, do I look like one who receives N500,000 monthly?," asked the 1985 Golden Eaglets FIFA U16 World Cup winning assistant coach rather rhetorically.
"There is nothing like that, I can assure you. As far as I'm concerned, I see the promise by Amaju during the period before my departure to UK for proper treatment as 'political'.
"That's something said just out of the spur of the moment. As I speak with you, NFF have never contacted me since I came back over Amaju's promise.
"Nobody has said anything to me since I came back but like I said earlier, I don't hold it against him or the NFF board.
"Instead, I do appreciate the enormity of financial challenges facing the federation (NFF). They are owing all the national teams coaches including Gernot Rohr.
"So, where will they get the N500, 000 monthly? It is not possible and like I said earlier, it was what (promise) Amaju made in my house at the time they came for arrangements for my medical trip abroad.
"But I would want to state for the records that it [not fulfilling the N.5m monthly salary promise] does not take anything away or belittle the critical role Amaju played during that period and I'm most grateful for all that he did.
"He recommended the hospital in London and it was a World class hospital I must tell you and I would grateful to him for everything."
EXCLUSIVE By Sab Osuji in Enugu
Copyright © 2023 Completesports.com All rights reserved. The information contained in Completesports.com may not be published, broadcast, rewritten, or redistributed without the prior written authority of Completesports.com.