Matchday 3 of the Copa America kicks off this Saturday, 22 June with hosts Brazil facing Peru, while Argentina lead odds to defeat Qatar on Sunday. Uruguay and Chile battle it out on Monday
The 46th Copa America is in full throttle, with its third Group stage matches about to kick off this Saturday, 22 June. It is all or nothing now for the top South American national teams. Favourites and host nation Brazil clash against Peru, whereas Argentina need to prove what they come for against invitees Qatar on the following day. On Monday, Chile and Uruguay battle it out in what should be a tight match.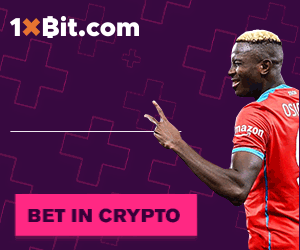 First things first
Still haven't discovered your favourite betting site? To do so just head on over to Oddsshark and use your credit card to set up your new account. The Copa America is full of opportunities only one click away, and will feature a wide array of promotions and special offers for you.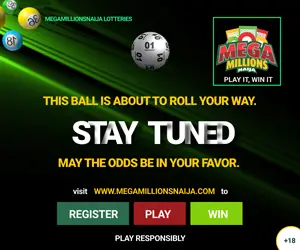 Where should I be investing my money?
Bolivia and Venezuela get Matchday 3 of the Copa America underway on Saturday in Belo Horizonte. Although in theory it is one of the least expected line-ups of this stage, both teams want their first win in the tournament, which could make for an interesting clash. Odds put Venezuela ahead at 1.51 to prevail, while underdogs Bolivia come in at 6.65.
The other match of the day features Brazil, one of the favourites to claim the title, though they come from a disappointing goalless draw with Venezuela. With talent in the likes of Coutinho, Jesus, Firmino and Richarlison, the 'Seleção' face striker Paolo Guerrero's Peru at São Paulo's Corinthians Arena. Oddsshark bettors put Brazil ahead to take this one at 1.34, while Peru stand at 10.00 chances of upsetting the hosts.
After displaying some solid football in their first and second round wins over Argentina and Qatar, respectively, Colombia take to the pitch on Sunday in Salvador to clash against Paraguay in what such be one of the tighter matches of this round. Falcao and Rodríguez's side are priced at 2.60 to prevail. In turn, Paraguay have 2.75 stakes of claiming this one. Betting US$5 of your money on a draw at 3.25 could lead to a US$16.25 pay out.
Argentina need to show what they come for against Qatar
At the same time, 8 p.m., local Nigerian time, 14-time Copa America winners Argentina play against Qatar – one of the two non-South-American sides invited to participate in the competition, together with Japan – in Southern Brazil's city of Porto Alegre.
After a shaky start following a 2-0 shock defeat to Colombia in the first round and an equally frustrating 1-1 draw with Paraguay on Matchday 2, Messi & co need to show what they are all about to continue in the tournament. If it comes down to betters' picks, coach Lionel Scaloni'sside should have no troubles prevailing, coming in at 1.27 of the odds, according to Oddsshark. Clearly the underdogs, Qatar have a 11.75 stake of what would be an absolutely stunning defeat of Argentina.
Monday wraps up Matchday 3 of the 46th Copa America when Ecuador, who have not made any points so far in the competition, take on Japan at Mineirão Stadium in Belo Horizonte. The South American squad leads bets to prevail over their Asian opponents at 1.86, whereas Japan have 4.25 of picks to win the match.
Uruguay are favourites against back-to-back champs Chile
Maracanã Stadium, one of the most iconic football temples in the world, will host the most eagerly awaited match of this round: Uruguay x Chile. Most successful team of the Copa America with 15 titles, the 'Celeste' squad of Suárez and Cavani have been playing some solid football. They thrashed Ecuador 4-0 in the first round and had a surprise 2-2 draw with Japan in a thrilling second round match.
Now, they will be facing Chile, who despite having failed to qualify for last year's World Cup, won the last two consecutive editions of the tournament in 2015 and 2016. Arturo Vidal's 'La Roja' easily shunned off Japan in their 4-0 first round win. However, they come in as the underdogs to take this one at 3.75, while Uruguay's betters put them at 2.10 odds of winning. A draw, in turn, is set at 3.20.
2019 Copa América Matchday 3 Preview:
Saturday, 22 June
(6.65) Bolivia x Venezuela (1.51); draw (4.10)
(1.34) Brazil x Peru (10.00); draw (4.80)
Sunday, 23 June
(2.60) Colombia x Paraguay (2.75); draw (3.25)
(11.75) Qatar x Argentina (1.27); draw (5.50)
Monday, 24 June
(1.86) Ecuador x Japan (4.25); draw (3.50)
(3.75) Chile x Uruguay (2.10); draw (3.20)
Copyright © 2021 Completesports.com All rights reserved. The information contained in Completesports.com may not be published, broadcast, rewritten, or redistributed without the prior written authority of Completesports.com.