Basketball is a sport popular worldwide, but most popular in the country where it was invented, the United States. In the Philippines, basketball is so popular that you'll see makeshift basketball courts in alleys and streets anywhere you go. Even small kids can be seen dribbling and doing footwork with their elders outside.
The NBA Finals remain in the top five most-watched sports games worldwide. The popularity of basketball isn't waning and is seen to even soar with the ever-increasing fanaticism for Lebron James, Steph Curry, Kevin Durant, Nikola Jokic, and the highly skilled Greek star Giannis Antetokounmpo.
Kids, teens, and adults everywhere have their favorite basketball stars. The internet and social media have increased people's fascination with basketball. And for someone who wants to dive deep into the sport, if you're going to be court-ready, here are essential basketball must-haves you need: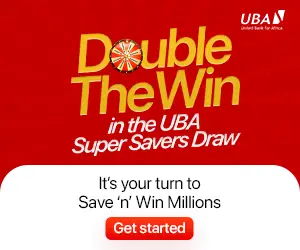 1. Basketball Shoes
Good basketball shoes prevent ankle and foot injuries. An ergonomically designed basketball shoe will improve a player's performance and support their movements in the game such as jumping, landing, and running.
Appropriate basketball shoes help you run faster in chasing a fast break, do complicated footwork when guarding your opponent, and improve the speed of a player in bringing the ball down to their courtside. Basketball shoes Australia and others offer the best shoes for the sport with a wide range of designs and the latest technology to boot.
2. Basketball Jersey
If you want to be court-ready, a basketball jersey is the best attire for playing. The uniform style allows players to move easily, and their actions aren't restricted. Basketball movements stretch one's legs, and the quick actions on the arms need a loose-fitting garment.
The material used for jerseys is a combination of cotton, polyester, and mesh to ensure that the outcome of the uniform is breathable, lightweight, and comfortable even in warm weather.
Today, the sports industry has developed a revolutionary material called Dri-fit for sporting attires. The material is made to fit the form of the athlete. It brings the sweat away from the skin and to the outer portion of the garment that makes the sweat evaporate into the atmosphere, thereby ensuring that the player is sweat-free and the clothing isn't heavy with perspiration.
Related: Different Types Of Basketball Hoops Of Modern Days
 3. Gym Bag
Playing basketball requires you to have many things such as towels, shoes, water bottles, accessories, medicines, and extra clothes, which is why you need a big, sturdy bag to hold all your stuff together. The best gym bag is made from water-resistant tarpaulin, spacious, and has many compartments to organize your things accordingly. Some gym bags have a separate room for your dirty clothes to not touch the rest of your clean items. The bag comes with a separate exterior compartment for your bulky shoes.
 4. Water Bottle
Playing basketball requires you to be hydrated since you sweat profusely. A well-hydrated player performs better and will move more efficiently. If an individual sweats more than their fluid intake, they'll be severely dehydrated and may feel symptoms such as nausea, headache, dizziness, and light-headedness.
Frequent episodes of dehydration will cause your body not to function normally, and severe cases even lead to liver failure, seizure, shock, and swelling of the brain. That's why a water bottle is a must-have for every basketball player.
Large water bottles with two liters sizes are the best to bring during a game. Drinking enough water will help regulate body temperature, keep your joints in shape, and reduce sprains.
 5. Ball, Pump, And Needle
A true-blue basketball player must have complete basketball gear, including a ball, a pump, and a needle. Basketballs made from high-quality rubber material from reputable brands last for a long time, so it's an investment that's sure to last. Make sure you also have a pump and needle if the ball gets soft due to overuse. Having the right tools will make you resume playing again, or better yet, have two extra balls on hand to not interrupt an intense game.
 6. Mouthguard
Mouthguards are essential for basketball players since they absorb a powerful hit's impact to the face and protect players against dental injuries. Basketball games can be physical and competitive that sometimes, you lose sight of your actions because of the games' intensity. Having a mouthguard is a precautionary measure that'll ensure you don't lose a tooth in the game.
 7. Kneepads
The game's propensity to become intense may cause movements that'll result in someone landing on their knees hard. Kneepads will help cushion the landing of a player and prevent scratches and wounds if playing on the pavement.
 Conclusion
Playing smart is better than playing hard because in the end, what's the use of all your gear if you get injured? Make sure that when you play, you're equipped with all these right equipment and tools because they're made with the athletes' well-being in mind.
Copyright © 2023 Completesports.com All rights reserved. The information contained in Completesports.com may not be published, broadcast, rewritten, or redistributed without the prior written authority of Completesports.com.