If you make it to the NFL, you get a pay bump – it's as simple as that! But it's also true that certain NFL players get paid much more or less than analysts and fans initially expect. From time to time, up-and-coming potential superstars can receive significant business deals and huge paydays that reflect the industry's expectation of their potential, even if that potential hasn't been entirely realized yet.
We might be seeing a similar situation with Nico Iamaleava. The 6-foot-5 budding superstar was already big news throughout 2021. But March 21 of 2022 saw him sign a commitment to the University of Tennessee, right on the heels of a rumor that he'd landed an $8 million deal.
With such a monumental deal under his belt already, lots of football fans wonder what Nico Iamaleava's net worth is and whether it'll shoot up throughout the upcoming football season.
Recent NIL Deal – $8 Million
Let's back up and examine the "NIL" deal in detail.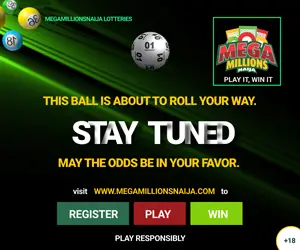 In the NFL and college football, NIL or Name-Image-Likeness deals are common among current and potential superstars in the industry. In a nutshell, these deals give marketers and brands the exclusive rights to use a player's name, image, and likeness for marketing materials, advertisements, and much more.
For example, when Tom Brady was at the height of his popularity, he signed a NIL deal for more than $8 million. The fact that Iamaleava received a NIL offer isn't what's astonishing; it's the fact that it was for $8 million at the beginning of this player's main career.
Rumors started in April 2021 that Nico Iamaleava was offered an $8 million NIL marketing deal. Early in the rumor, he did not confirm that he was the one who signed this deal, though it eventually came out that it was indeed offered to him.
Because he signed the deal, Iamaleava gave the exclusive rights to his likeness – and the profits from all marketing using that likeness – to marketing firms. It's undoubtedly a smart move on this new player's part, especially since he's just joined the University of Tennessee Volunteers.
Related: What Are The Best Baseball Cards From The '50s?
ON3 NIL Valuation – $1 Million
But that's not the only development surrounding young Iamaleava's professional career. It's official: Iamaleava is a "million-dollar quarterback" thanks to a recent ON3 NIL valuation of $1 million.
In early July 2022, Iamaleava received this higher valuation mark when he received a $57,000 increase from the last week's valuation. NIL valuation is driven by several key factors, including:
How many followers the player has on social media
The player's official performance in the sports league they operate in (driven by statistics)
The player's perceived performance or popularity in their sports league; is why some players can have higher NIL valuations even if other players are strictly better at their game of choice
Why Has Nico's Valuation Sharply Increased?
Part of Iamaleava's recent $1 million valuation was due to his stellar performance in the OT7 7-on-7 League. He received MVP for that game, which caused many on social media to flock to his profile.
Thanks to this recent increase, Iamaleava is now number 15 in the ON3 NIL 100 – in other words, he's the 15th highest-rated NIL player in college football. He's also number two for all the On3 High School Football NIL rankings. The only player with a higher valuation than Iamaleava is Arch Manning, a majorly popular quarterback for Texas.
Iamaleava has wisely leaned into this recent attention by signing the above-mentioned $8 million NIL deal as a five-star recruit. He signed a deal with the Tennessee Volunteers almost immediately after, meaning he has a bright future in college football.
What's Nico Iamaleava's Net Worth?
Nico Iamaleava's net worth is impossible to guess. Given the $1 million deal, it's likely to be in the millions of dollars. Note that the NIL deal could have specified that he receive all the $8 million upfront, or that the money would be distributed over time. Since Iamaleava has not said one way or the other, we can only speculate.
Regardless, Iamaleava's net worth will likely only increase, especially as he continues to perform during college football and his popularity grows. He's still in high school and has one more year to go before he starts playing for the Volunteers. So he has his best sports years still ahead of him, mainly if he keeps taking care of his body and maintains his sharp skills.
Indeed, Iamaleava could be one of the most popular college football players over the last few years. Many football fans will watch his career with great interest!
Copyright © 2021 Completesports.com All rights reserved. The information contained in Completesports.com may not be published, broadcast, rewritten, or redistributed without the prior written authority of Completesports.com.