As Euro 2020 is set to get underway on Friday June 11 with top 24 European sides raring to compete for the ultimate prize – the Henri Delaunay trophy – Ian Rush, Alan Mclnally and Emile Heskey are predicting the potential champions and who could win the top scorer's award.
The Wales, Scotland and England legends, in an exclusive interview with Bookmakers.co.uk, make their key selections for Euro 2020..
When it comes to the outright winner, Alan McInally and Emile Heskey believe it's now or never for Belgium and Rushie has put his neck on the line and backed Italy for the win at 10/1.
All three men were famously clinical in front of goal and Liverpool's all time leading goal scorer, Ian Rush, believes former-Merseysider Romelu Lukaku will deliver in front of goal and win the golden boot – as does former Scotland frontman McInally, but although Heskey has the upmost praise and admiration for the Belgian, the former three lions striker thinks Kylian Mbappe will come out on top in front of goal this summer.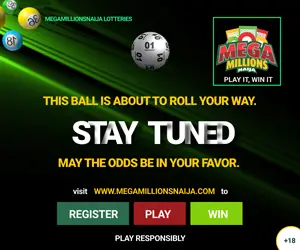 Alan McInally Backs Belgium to win the Euro 2020 title and Lukaku to be
top goal scorer:
Also Read – Euro 2020: Rush, Heskey, McInally Xray Wales, England And Scotland's Title Chances
"I don't think there'll be a 100/1 outsider – I think it's going to be down to France, Belgium and I've got a sneaky feeling Spain will be there or there abouts," McInally posited.
"When you look at France, you have: Benzema, Dembele, Griezmann, Mbappe, Thuram: GOALS… OMG GOALS!
"But then there's Mertens, Thorgan Hazard, De Bruyne… I'll go for Belgium to win the competition outright and I'll throw this in there… Lukaku has to be there or thereabouts to be top-goal scorer in the competition too."
For Emile Heskey, the time is now for Belgium to win a major tournament
and Mbappe can take the golden boot of Euro 2020.
"I swing more towards Belgium because, for the last few years, this team has been together and playing for a long time. Now they have that cohesion and have been threatening for a while to be that team in a tournament," Heskey said.
"I feel they've got it just about right now, hopefully Kevin De Bruyne will be ok for the tournament because we want to see the best players play and it's difficult to look past a Belgium side that's so powerful and strong with the likes of Lukaku, who doesn't get just rewards if I'm honest."
Heskey added: "Look at the seasons he's had over the past few years: he keeps getting bigger, better, stronger and quicker, scoring more – and different types of goals. I think Belgium are a very powerful side, so I'll say they will win it.
"I might go for someone like Mbappe [for the Golden Boot]. You look at someone like him whose had a fantastic season, and we all know when you are at a young age like he is and playing like he is, you feel unstoppable. He'll be going into this tournament thinking no one
can get near him and he'll want to go and prove that."
Meanwhile, Ian Rush is backing Italy to win the Euro 2020 ultimate prize and Lukaku to win the golden boot.
"I think it's wide open… I think the dark horses are Italy because they can produce when needed," the Wales and Liverpool legend predicted.
"Maybe the top goal scorer of this tournament will be the person who takes penalties, so if Lukaku takes penalties for Belgium, I'd go for Lukaku to be top goal scorer because if you look at the penalty takers – like Harry Kane for England as well – they very rarely miss
and there will be penalties in this tournament, so I will go for Lukaku to win the golden boot."
Charity Bets
According to the Bookmakers.co.uk report, McInally, Rush and broadcaster, Tom Lee, have decided to use Euro 2020 to wager £100 each on Charity bets aim to raise money for their chosen charities – Clatterbridge Cancer Centre Wirral; Headway; and Rosabel's Rooms, respectively.
Alan McInally – Romelu Lukaku Top Scorer; £100 @ 8/1 for Headway:
"I've got to go with the top goal scorer… and that's Lukaku. He
will be flying at this tournament, incidentally, I saw him on a
Belgian television show saying that he is definitely staying at Inter
Milan. He's spoken to everyone he needs to speak to and he will be at
Inter Milan next year, so he's got nothing to worry about apart from
scoring goals for Belgium.
"So, my one-hundred-quid is going on the big man to be top goal scorer and with a bit of luck we'll get a few quid back for my chosen charity which is Headway; I work for a Children's Aid Charity in
Scotland and I do a lot of work to help them raise money and Headway is one of the tributaries within Children's Aid Scotland – so hopefully, Headway will be receiving a nice cheque when Lukaku gets
7,8,9 or 10 goals – with a bit of luck!"
Ian Rush – Italy to Win; £100 @ 10/1 for The Clatterbridge Cancer Centre – Wirral:
"It's got to be The Clatterbridge Cancer Centre on the Wirral. They've been very good to friends of mine who have been there, so that's where my money will be donated to if my charity bet comes
in.
"If Italy are around 11/1 or 10/1 to win the tournament then I think we could give ourselves a chance of potentially writing a cheque of over £1,000 for this really worthwhile cause – FORZA ITALIA!"
Tom Lee (Sports Broadcaster and Presenter) – Karim Benzema top scorer;
£100 @ 16/1 for Rosabel's Rooms:
"The charity I've chosen is called Rosabel's Rooms. It's a brilliant, intuitive, clever charity. They provide accommodation for families of sick children in hospital who, otherwise, wouldn't be able to afford accommodation nearby, so it's a really smart and generous charity and they do some great work.
"It's going to be goals, goals, goals for France who I'm hoping will make strong progress throughout the tournament, fueled by the goals of Karim Benzema who is back in the international fold and I'm hoping he'll make Rosabel's Rooms a few quid".
Copyright © 2021 Completesports.com All rights reserved. The information contained in Completesports.com may not be published, broadcast, rewritten, or redistributed without the prior written authority of Completesports.com.