As the 2021/22 season nears its conclusion, Barcelona's intentions for the summer transfer market are picking up speed. The upcoming transfer window will be critical to continuing the club's development under Xavi Hernandez, who has already accomplished a great deal in a short time, making the desire to bet on football among Barcelona fans. The summer transfer window is expected to be a busy one for Barcelona. In January, they stepped up their onslaught dramatically. There must be some money available for them to add more players and improve their team.
Who is expected to arrive this summer?
In the right-back position, Ajax Despite persistent reports linking him to a move to Barcelona, Noussair Mazraoui has played off the rumors. However, there has been conjecture that an agreement has been reached to bring Mazraoui to Camp Nou, but the player has denied this. The player stated, "I haven't signed anything with Barcelona yet." As far as I'm concerned, I'm not even close to accomplishing my goal. Otherwise, I'd be honest and tell you that.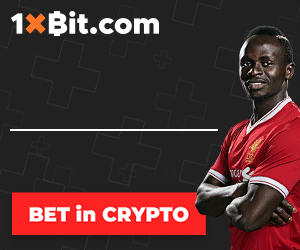 Agreeing to reports in Spain, AC Milan midfielder Franck Kessie is supposedly on his way to Camp Nou for free this summer. Gerard Romero claims that the trade was finalized on Monday and that Kessie would join a new team when his contract expires at the end of June. While the possibility of Kessie joining Barcelona has been floated for some time, it appears that the Ivorian will instead become a free agent. The Catalans may finalize numerous free moves, including that of Kessie. Three more people have been linked to the case: Anders Christensen, Nicolas Mazraoui, and Cesar Azpilicueta.
Related: Assessing Steven Gerrard's Great Start To Life At Aston Villa
As a possible replacement for Dortmund's Erling Haaland, Barcelona is reportedly interested in Liverpool's Mohamed Salah. The Catalans have long considered Haaland a target for the summer transfer window, but they now look to be accepting the fact that Manchester City is the clear favorite to sign him. That leaves Barca in a position where they must look for a new forward. That brings us to the current speculation that Barcelona is interested in signing Mohamed Salah. Ruben Neves is a target for Barcelona in the summer. The 24-year-old midfielder's current deal expires in two years' time.
Who is expected to leave this summer?
Tottenham Hotspur has allegedly made an offer to Barcelona for Memphis Depay. Gerard Romero believes that the Spurs are interested in Memphis in the summer and have made a "previous offer." With a free transfer from Lyon in the summer, Memphis signed a two-year contract with Barcelona that expires in 2023.
As a free agent, Dembele will be able to depart Barcelona in the summer. Xavi advised Dembele to look for a new club in January after contract negotiations broke down, but the Frenchman failed to do so. This has angered the fans at Camp Nou.
A list of five players has been compiled, based on the Spanish media site. All of Xavi's preferred players are Sergi Roberto, Martin Braithwaite, Clement Lenglet, Sergino Dest, and Samuel Umtiti. Samuel Umtiti and Clement Lenglet have played only a few games this season. Sergino Dest's defensive abilities do not impress Xavi very much. According to reports, the club has opted not to renew Sergio Roberto's current contract, which expires in the summer.