Former Barcelona president Joan Laporta insists Lionel Messi cannot leave the club as a free agent this summer.
Messi was reported to have submitted a transfer request on Tuesday following an underwhelming 2019/20 campaign.
The 33-year-old's deal stipulated that he could leave on a free transfer this summer, but Barcelona insist that clause expired in June, 10 days after the Champions League final was initially due to take place.
However, Messi's camp claim that the clause should have been extended in line with the prolonged season due to the coronavirus lockdown, with the Champions League final eventually not being played until August 23.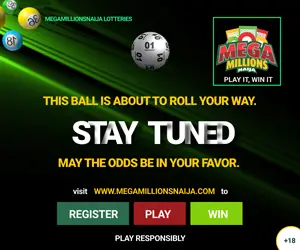 Laporta has insisted that Messi does not have a legal right to claim that, though, and urged the club to hold out for his full €700m (£630m) release clause to be paid if he is to leave this summer.

Read Also: Messi Informs Barcelona He Wants To Leave
"[Messi] cannot leave. He will have to leave in 2021. I have seen the contract and it is very clear. The clause ended in June and there is no going back. I prefer him to leave next year for zero than to go now for less than €700m," Laporta told Radio MARCA.
"The club is in charge here, not the player. The club paid the players. And this is not a matter of money, there is a signed contract and that's it. I love Messi very much, but I love Barcelona more. Let the clause be paid.
"They did it to me one night treacherously with [Luis] Figo and I did the same with Rivaldo, because I loved Barcelona. And here it's the same. There is a clause of €700m and the contracts are signed to fulfil them. I understand there is pressure from others for him to leave, but if I were the president of Barcelona then I wouldn't negotiate a euro.
"If Messi leaves for less than what his clause is worth it will be more humiliating than the 8-2 [defeat]. And Messi should not forget that the fans love Barcelona more than the player. And if Messi leaves next year, well, bad luck, he goes aged 34.
Read Also:'He Will Give Us Different Solutions' – Gattuso Talks Up Napoli New Boy Osimhen
"I don't understand why he is leaving Barcelona. Well, I do understand because I know these plays by football players well. We all want him to stay at Barcelona. Doesn't he want to stay? What's going on? Are the millions of club members who ask him to stay not worth it?
"Does he think that Barcelona have not helped him to be what he is? Messi is loved a lot and I hope he will enjoy one more year [at Barcelona]. I'd rather him go for free next year than this one for €699m. They shouldn't lower [his price] one euro."
Messi joined Barcelona's La Masia academy 19 years ago and has gone on to break a plethora of records at the club, including scoring an unrivalled 634 goals.
Copyright © 2021 Completesports.com All rights reserved. The information contained in Completesports.com may not be published, broadcast, rewritten, or redistributed without the prior written authority of Completesports.com.