When speaking about betting in Kenya, the English Premier League is one of the biggest attractions and with weekly instalments being added to this ongoing soap opera, its global reach comes as no surprise.
One of the biggest clubs in the competition are Tottenham Hotspur and at the start of the year, the London based team were struggling. Struggling to the point where questions began to be asked of their manager.
The man in charge is Jose Mourinho and with a trophy winning pedigree, his primary task is to deliver silverware and for those who are Tottenham supporters, they will hope this happens by the end of the season.
Hopes that looked unlikely at the start of the year, as Tottenham recorded a poor run of results and questions were being asked as to whether Mourinho was being left behind by his younger managerial counterparts.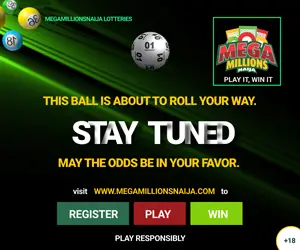 However, they say form is temporary, and class is permanent and thankfully, it seems as if his squad of players are starting to show the latter and none more so, than a player who is currently on loan from Real Madrid.
Related: Only Real Madrid Can Decide Bale's Future – Mourinho
The man in question is Gareth Bale and although there were doubts regarding his fitness, the Welsh international has shown just how useful he can be and with his resurgence, it could provide a huge boost to his teammates.
Without the 31-year-old on the pitch, Tottenham look a different team and with the former Southampton star on the playing field, they look as dangerous as anyone else in the English Premier League.
With the trophy set to go to Manchester City once again, it is now a race to finish in the top-four of the table and although they are considered the outsiders for such an achievement, they are growing in confidence.
Confidence that makes them an attractive bet in the final third of this soccer season and for those who are tempted to back Tottenham, BetRaha can become your main source when betting in Kenya.
Of course, it is not just a Premier League reward that they are looking to earn and with Manchester City standing in their way of lifting the Carabao Cup, April could finally see them lift a trophy for the first time since 2008.
It was the same competition that acted as the last piece of genuine success for the club, as they beat Chelsea 2-1 in the Wembley final and if the same score is recorded next month, there will be plenty of celebrations.
Not to mention, Tottenham will still hope to win the UEFA Europa League and when you remember this also offers the prize of Champions League qualification next season, this competition is also highly attractive.
If Gareth Bale can stay fit and continue his partnership with both Harry Kane and Heung min-Son there is no reason why they cannot end the season on a high and finally deliver a trophy to their impressive brand-new stadium.