The Blazers fell behind early and were behind for most of the game. The Blazers went on a 9-0 run at the 6:07 mark in the 1st quarter, in a 1-minute span making it 11-18. With 4:46 left in the 1st quarter, the Grizzlies went on a 12-0 run setting the score at 23-18. At the 8:10 mark in the 2nd quarter, the Grizzlies went on a 7-0 run setting the score at 51-38.
Trevor Ariza led the Blazers 1 minute 5-0 push with 4:01 left in the 2nd quarter scoring 3 points and setting the score at 59-52. With 3:18 left in the 3rd quarter, the Blazers went on a 9-0 run fueled by 5 points by Simons to set the score at 86-82.
Top performers for the Portland Trail-Blazers: Carmelo Anthony had 6 offensive rebounds and 15 rebounds. Anfernee Simons contributed 22 points (7-of-12 from the field), 7 rebounds and 6 threes made. Damian Lillard had 20 points (7-of-19 FG), 10 assists and 5 rebounds. Hassan Whiteside had 16 points (6-of-8 FG), 3 offensive rebounds and 11 rebounds. CJ McCollum had 23 points (9-of-25 shooting), 5 assists and 3 threes made. For the Memphis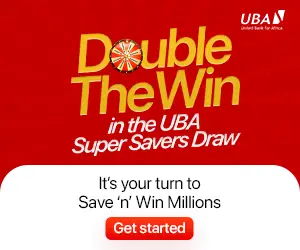 Grizzlies: Brandon Clarke had 27 points (12-of-14 from the field) and 6 rebounds. Josh Jackson had a good performance with 5 rebounds, but he has been struggling this season averaging no rebounds. Jonas Valanciunas contributed 12 points (5-of-11 FG), 5 offensive rebounds and 18 rebounds. Ja Morant contributed 20 points (9-of-23 from the field), 9 assists and 4 offensive rebounds. Kyle Anderson contributed 9 rebounds. Both teams were at full strength today with no notable injuries.
This was the first meeting between the two teams this season. The Blazers have 3 games remaining at home before their next road game. The Grizzlies have 4 road games remaining until returning home. The Blazers came off a back-to-back but the Grizzlies were well-rested playing their last game 4 days ago. Get all the Blazers tickets with no fees at TickPick. Top seats to Portland Trail Blazers vs. New Orleans Pelicans at Moda Center at the Rose Quarter starting from 43 dollars!
Copyright © 2023 Completesports.com All rights reserved. The information contained in Completesports.com may not be published, broadcast, rewritten, or redistributed without the prior written authority of Completesports.com.