In the African continent, men's world cup football is still a favourite pastime for all ages. The memories that fans take away from the football world cup add a bit of spice to conversations and encourage people to become more invested in the sport. The world football cup organised by FIFA, which takes place every four years, is a great example.
Soon, the FIFA World Cup 2022 will be here, and the 40 African countries competing for a position must prepare much more than simply making it. Teams hailing from Algeria, Côte d'Ivoire, Senegal, Cameroon, Egypt, and Morocco are some favourites given their large number of top European league professional players. The qualifying pairings appear to be intriguing.
Ultimately, African teams have never won the FIFA World Cup. However, memorable and defining moments at each FIFA World Cup tournament give rise to optimism for a special ending in 2022 in Qatar. So, here are some of the fantastic moments in Africa's World Cup history. You may check out all the latest sports betting odds at J9.com, the best online crypto betting casino and the global official betting partner of FIBA .
Africa and The FIFA World Cup – Early Years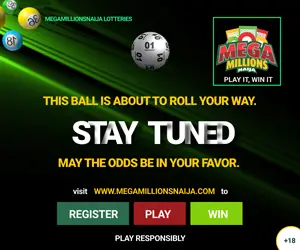 The Pharaohs of Egypt were the first African team to apply for a spot in the 1934 FIFA World Cup. Because there were 16 spots up for grabs among 32 squads, FIFA established the initial qualification round. Egypt was in a pool with Turkey and Palestine, a British mandate. Turkey withdrew from the competition, and Egypt won 7–1 in Cairo and 4-1 in Jerusalem to qualify for the World Cup finals.
In 1934, the FIFA World Cup finals were straight knockouts, where Abdulrahman Fawzi scored twice to become the first African player to score at the World Cup. Egypt fell 4–2 to Hungary in Naples. The third offside goal by Fawzi was ruled incorrect by the Italian referee despite him having had him dribbled from mid-field. In contrast, the fourth Hungarian goal resulted from a scuffle where the Hungarian striker broke the Egyptian goalkeeper's nose with his elbow. The Italian newspapers heavily criticised their referee, but Egypt sailed home and only returned to the World Cup finals 56 years later.
1970: Africa Returns to the World Cup
The teams from Algeria, Cameroon, Ethiopia, Ghana, Guinea, Libya, Morocco, Nigeria, Rhodesia (now called Zimbabwe), Senegal, Sudan, Tunisia and Zambia were among the fourteen countries that attempted to qualify for the 1970 World Cup. FIFA rejected guinea and Zaire's applications. The Atlas Lions of Morocco needed ten matches to be eligible for a single CAF berth at the World Cup; they advanced past Tunisia through a coin flip.
Morocco was placed in Group 4 at the 1970 World Cup, alongside West Germany, Peru, and Bulgaria. They were beaten 1–2 by eventual semi-finalists, West Germany, lost 0–3 to Peru, and drew 1–1 with Bulgaria. Two players, namely Houmane Jarir (against West Germany) and Maouhoub Ghazouani (against Bulgaria), who scored the second and third African goals, were Morocco's two-goal scorers. The nation finished last in its group on goal difference with one point, making it the first African point at the World Cup.
1978: Tunisia Becomes The First African Squad To Win at The World Cup
In 1978, 24 African nations competed for one place at the FIFA World Cup. 22 Asia/Oceania nations also sought one spot, whereas 31 European countries battled for eight and a half places. Tunisia's Les Aigles de Carthage (The Carthage Eagles) qualified eventually, overcoming Morocco in the first-ever penalty shootout in World Cup qualifying history. It was a significant shift for Tunisia, which Morocco had beaten by chance on three previous occasions during the 1960s.
Tunisia was in Group 2 with West Germany, Poland, and Mexico. At the halftime break, their Tunisian coach Abdelmajid Chetali informed them that they had been too deferential toward their opponents, telling them they could still win the game if they tackled hard and believed in themselves and their confidence. The North Africans scored three goals in the second half to defeat Mexico 3–1 and become the first African national team at the World Cup. After losing to Poland 1–0 in the next game, they were beaten 3–1 by West Germany. Even though they didn't advance past the group stage, many people felt that the performance restored African football pride.
Related: Nigerian Referee Will Officiate At Qatar 2022 FIFA World Cup –NFF Refs Committee Boss
1986: Morocco Becomes First African Team To Enter the Round of 16
In 1986, 29 African nations competed for two spots at the World Cup. There were four rounds of elimination matches, with four Mediterranean countries reaching the final round. Algeria won 7–1 on aggregate over Tunisia to become the first African nation to qualify for a World Cup consecutively. Morocco qualified by beating Libya 3–1 on aggregate. Algeria was in Group D with Brazil, Spain, and Northern Ireland. They did not reach the hype of their previous appearance, tying 1–1 with Northern Ireland, losing 0–1 to the Brazilians, and losing 0–3 to Spain.
The Moroccans stunned Poland and England with goalless draws before knocking Portugal aside 3–1 to become the first African squad to reach the second round of the tourney. They faced a West German team that included seven survivors from the Gijón embarrassment in the second round. Goalkeeper Badou Zaki kept Morocco in contention with several excellent saves, but they fell to Lothar Matthäus of the Disgrace of Gijón on 87 minutes. Germany won 1-0 and went on to play in their second consecutive final.
1998: Nigeria Reaches the Round of 16
In 1998, five spots for the World Cup were open to African nations, with two new openings due to the expansion from 24 to 32 teams. This edition was the first time a victory merits three points rather than two. Cameroon, Morocco, Nigeria, and Tunisia eventually qualified for the World Cup and South Africa's Bafana Bafana.
In Group D, Nigeria beat favoured Spain 3–2 and Bulgaria 1–0 to open the tournament. However, they followed that up with Paraguay's 1–3 beating in the next stage. Despite thumping Bulgaria 6–1, Denmark knocked out Nigeria in the round of 16 on goal difference after scoring six goals among themselves. All six of Nigeria's goals at the World Cup were from six different players.
2002: Senegal Reaches the Quarter-Finals
Senegal shocked the defending champions with a 1–0 victory and went to the quarter-finals. In Group A, they drew 1–1 with Denmark eventual group winners after defeating France 1–0 with a goal from Papa Bouba Diop. They lost 3–2 in their last fixture against Uruguay when they were up 3–0 at halftime.
In the next game, Senegal managed to hang on for a 3–3 draw, in the end, having survived the frantic final minutes. As a result, Denmark and Senegal advanced while Uruguay and France both fell out of the tourney. In the round of 16, an incredible golden goal in overtime from Henri Camara gave Senegal a 2–1 victory over Sweden after 120 minutes. But Turkey proved too strong for them, eliminating them with a golden goal four minutes into extra time.
2010: Africa Hosts the World Cup
The FIFA World Cup in 2010 was the first time the cup was held in Africa, with South Africa as the host. Their national team became only the second world cup hosts to be eliminated in the initial round when Zambia beat them. Nigeria, Algeria, Ivory Coast, and Cameroon failed to make it past the group stages.
But, Ghana advanced beyond the group stages for the second time in a row, defeating the United States 2–1 after extra time in the round of 16 to reach the quarter-finals, where Uruguay beat them. Ghana fell from contention in the round of eight by Uruguay. If Ghana had won its quarter-final, it would have become only the third African nation to make it to the semifinals. Ghana ranked 7th among 32 countries in 2010's FIFA World Cup.
2018: No African Squads Made it Past the Group Stages
Egypt, Morocco, and Tunisia lost their first two group matches at the 2018 FIFA World Cup in Russia. Nigeria also lost their opening game against Croatia 2-0, but they bounced back to defeat Iceland 2-0 in their second outing, giving them a chance of winning if they can beat Argentina in the decisive match. However, they fell after losing the final game.
Senegal was one of the favourites to advance, having won their opener against Poland 2–1 and drawing their second match against Japan, leaving the team needing a draw in their final game against Colombia to ensure progression. However, they fell out due to the fair play tiebreaker losing 0–1.
Bottomline
The occasional brilliance, technical showmanship, and combative physical exuberance of African football talent at the cup has won praise, delighted spectators, and attracted children from across Africa to the game. However, on the whole, as the 2018 FIFA World Cup proved, football development in Africa is still poor.
The question is whether an African team will ever win the World Cup. Egypt, Morocco, Tunisia, Senegal, and Nigeria tried in 2018 in Russia, but none advanced past the first round. Their horrible performance was due to a lack of discipline, lousy strategy execution, tactical naïveté and failure to maintain a disciplined organisation.
African players have shown that their talent and natural ability are on par with the best; they need a cohesive and stable system to reach their full potential. With a high level of national sports governance, Africa needs solutions to break its quarter-final barrier at the FIFA World Cup.
For the latest soccer news and content, come visit us at Technicalforweb.com
Copyright © 2021 Completesports.com All rights reserved. The information contained in Completesports.com may not be published, broadcast, rewritten, or redistributed without the prior written authority of Completesports.com.