Slot games have embraced the theme-based technique of other successful games to deliver one of its kind gaming experience to their gambler players.
One such theme-based slot game has evolved from 'Football'. We all know the massive popularity of the game amongst youngsters and grown-ups.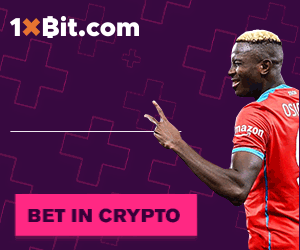 The sport is incredibly loved by many across the world, and that's the reason why slot games based on football are also an immense success. Leveraging the enthusiasm of betting amongst the players Microgaming even utilises real football players from their glory days.
All the games found here can be played at a variety of different casinos online and you can use sites like Casimple.com to compare and find the right site for you.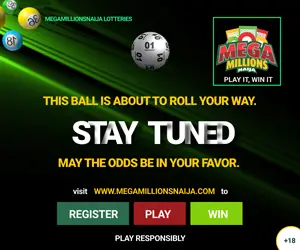 These slots will consist of famous football stickers, symbols, and footy heroes such as Pele, Maradona, and Johann Cruyff.
Related: Sign Up Offers For Slot Games That You Don't Want To Miss
Let's list out a few best online football-based slots:
Intergalactic-style Universal Cup
Showcasing the best possible football team in the universe, this Leander Games slot defies the existence of gravity in football.
The game is an alien tournament and is set on an infinite galaxy backdrop. It offers many excellent choices of scoring big while allowing players to bet from 0.20 to 100.00 across 20 fixed pay lines.
With rewarding bonuses, good graphics, an upbeat atmosphere, and a fun game, Leander Games have undoubtedly come up with a game that can appeal to gamblers as well as soccer fans alike.
Nostalgic Subbuteo
Filled with nostalgia and universal appeal, Subbuteo will help you relive those old memories of your childhood when you used to play football.
If you love to play a highly entertaining and quick-paced game, you're bound to enjoy the universal cup this slot game has to offer.
Not only the football-based theme, but Subbuteo also offers a universal appeal with its colourful interface along with a fun and immersive atmosphere.
There are a handful of unique features and even bonus games that are enjoyable and varied with rewarding payouts.
Football Star Slot
As soon as Microgaming launched this slot, it became a favourite of many betting enthusiasts. The reason behind its instant success was its theme-based idea and adherence to the core of football symbolism in the best possible way.
With 'Football Star' you can relate to being a football fan too as all the symbols used within the game are football-related only.
You won't come across any dummy sign of fruits, playing cards, or any other irrelevant tags. You'll only witness strikers heading the ball and goalkeepers making a save.
The Champions
When it comes to football, who doesn't want their country to win the cup! Be it any major tournament, European Championships or the World Cup; they are an excellent source for creating slot games.
Pragmatic Play released 'The Champions' in time for the World Cup of 2018. The game was an extensive adaptation of the original game with 32 teams of various countries and all relevant representations such as the referee's whistle, goalkeeper's gloves, football, and even a background of a football stadium.
However, if you're a football fan and like to bet, open your PC or mobile right away to play the game. You can play the latest games at slots sites.
Conclusion
Not just football, several other games have influenced casino games, especially the slot ones. There's a surge of themed slot machines in the world of online casinos. Today, the idea behind most games are drawn from the gaming world, which includes Resident Evil slots, Call of Duty slots, and Counter-Strike slots.
With European Championship 2020 around the corner, we can expect numerous slot designs to be introduced with more football-based slot games.
Further, the next soccer World cup will be in 2022. In the coming years, slot games are definitely going to deliver a fantastic gaming experience and meet what modern players demand the most: one of its kind adventures.
Copyright © 2021 Completesports.com All rights reserved. The information contained in Completesports.com may not be published, broadcast, rewritten, or redistributed without the prior written authority of Completesports.com.