One of the best platforms for sports betting offers and Mostbet App https://mostbets.in/mostbet-app/. Betting site takes care of all its customers and provides a comfortable gaming experience. The company has developed a great system, thanks to which they provide their betting services on different mobile devices, while players can bet anytime and anywhere.
Main information about the app
The Mostbet app is available for installation on Android and iOS. Experts have thoroughly tested it and noted its reliability and stability.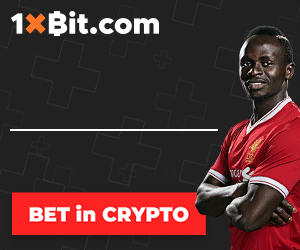 | | |
| --- | --- |
| Application version | 4.6.2 |
| APK file size for Android | 19,46 MB |
| Installed application size | 42,25 MB |
| Cost | FREE |
| Supported OS | Android, iOS |
| Availability of live broadcasts | After registering |
| Access to sports betting | After registering |
| Required Android version | 4.1+ |
| Required iPhone version | 3G+ |
| Supported languages | English, Hindi |
Mostbet apk is available for free download from betting site. Windows users can also download the desktop client to their computers. The mobile app has a full set of features, a user-friendly interface and easy navigation. Since it is optimized for all types of devices, you won't have any compatibility problems.
The app includes all the features you need for sports betting, from free live streaming to a game guide and an automated assistant that you can use for quick bets. 71% of the site's users use the mobile app and rate it 5 stars.
Related: Melbet Review: Benefits For Cricket Betting
Types of bets in Mostbet

Mostbet App provides betting services on various sports and casino games. You can place bets on 50 different sports. These are popular disciplines such as soccer, tennis, basketball, golf, baseball, cricket, etc.
The types of bets depend on the sport discipline or match. Here we list the most common types in all popular games and sports on Mostbet:
On tournaments. Betting on the outcome of a tournament. Here you bet on the victory of one of the teams.
On the total. Bets that you can make on the result of the match, the total score or the number of goals.
Handicap. Bets are especially popular in Asian tournaments. When they are placed, one of the weaker teams gets an advantage in points or goals to increase their chances of winning and make the bets more interesting.
On players. You can bet on an individual player's performance. You can bet on the number of goals or points scored by that player, or on his performance in a tournament, or in a particular match.
On the first half. A bet on the number of goals or points scored in the first half. This type also includes bets on the outcome with or without a handicap.
On the second half. Bets that you bet
LIVE bets. Mostbet app gives you the opportunity to bet in real time on various sports and games. You can even watch live streaming of popular sports and bet at the same time.
Application Features
Mostbet app is popular among players and has received many positive reviews. It can be downloaded absolutely for free. Mostbet download app is necessary because of the following features.
Access to all types of bets offered by the platform.
Push notifications about all important events, games, offers, promotions and tournaments.
Stable connection even with a weak Internet connection.
Quick bet option with a built-in betting assistant.
Live matches and live betting.
Impressive game collection with all the necessary tutorials.
Mobile site
The mobile app is not the only way to bet from your phone or smartphone. If for some reason you can't or don't want to download Mostbet Android or iOS, use the mobile site. It was available even before the apps were available.
It fully duplicates the regular version of the site, except that some buttons and sections have been changed for optimization purposes. In general, the design and all functions remain the same. The mobile version of the site is fast and convenient. It has all the necessary functions and all types of bets. Here you can visit all the sections related to sports betting, as well as get bonuses, track your payments and contact support at any time if you have any questions.
Summary
Mostbet has developed a great mobile app to provide quick access to sports betting for all its users, adding all the features you need and betting on all available sports.
Please check out the Live Sports and LIVE betting sections that many Mostbet players enjoy. You can easily download and install the Mostbet app on your phone right now for free!