Hungarians love football. Not only do they play it, but they also actively watch the games and follow the leagues. So, it's not surprising that many have signed up on reputable betting sites like Bet22, where they can place wagers. Many make good money from such wagers, with some even becoming professional punters. And if you're curious about how you, too, can start placing bets and winning, we have a simple guide:
How to Bet on Football Online
Placing football wagers is a great way to make money. Plus, it's also fun as it gives you an adrenaline rush. So, how should you go about it?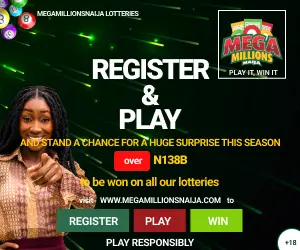 Step 1: Find the Right Bookie
Hungarians are lucky to have numerous bookie options. Bookies are betting sites that allow you to place wagers on matches. They charge a commission (vig) for their services which they integrate into the odds. So, once you pay for a wager, you don't need to fork out more cash to pay the vig. However, you should consider the vig by looking at the competitiveness of odds, as this affects your profitability.
Below are the factors to consider when choosing a bookie:
Is the bookie reputable? Always work with reputable bookies as they work hard to maintain their standards to keep attracting customers. If a bookie mainly has terrible reviews, take that as a red flag and consider another option.
Is the bookie licensed? Licensed bookies adhere to strict guidelines that deter them from taking advantage of punters. Consider working with licensed bookies with licenses from strict licensors.
Does the bookie offer good odds? Odds affect how much money you make. The more competitive the odds are, the more money you can make.
How many markets does the bookie provide? It's always best to work with a bookie that serves various betting markets. It allows you to vary your bets for a better payout.
Does the bookie have reliable customer service?
Do the payment options favor you?
Is the site easy to navigate?
These primary concerns will help you narrow down to a few bookies. Then you can choose the one that feels right based on your gut feeling.
Related: 6 Secrets About Football Betting You Never Knew
Step 2: Register a Betting Account
Once you have found a site you like, you can register an account. Typically, you will need to include your name, location, preferred payment methods, and a form of ID. This information is part of the KYC (Know Your Customer) programs which enable betting sites to steer clear of fraud. Registration often takes a few minutes. And once you have verified your contact information, you will have access to the betting site.
Step 3: Fund Your Account
Most betting sites allow you to start placing wagers from as low as $10. So, now is the time to fund your account based on the payment option that feels most accessible. If you will incur transaction charges, it's best to fund your account with a considerable amount instead of incurring small costs per transaction. Even so, you should consider your betting budget before funding your account.
Step 4: Place a Bet
Before you place a wager, you should understand how football works. You can do this by watching matches and reading online resources. Then find a game, research the teams by looking at their stats, and determine the likely winner. You can also place other bets, such as over/ under bets and total scores. Note that the more complex the bets, the higher the odds. But it also reduces your winning chances. So, it's often best to stick to the simple wagers as you work your way to more complicated options.
The rest of the process involves tracking your bets to gauge how well you predict outcomes. And as you uncover patterns and make better predictions, your winning rate will increase, giving you a better ROI on your wagers.
Copyright © 2022 Completesports.com All rights reserved. The information contained in Completesports.com may not be published, broadcast, rewritten, or redistributed without the prior written authority of Completesports.com.