#TeamNigeria dominates global AFCON stats with top Tweets and hashtags
Lagos, Nigeria, 11 February 2022 – From the initial low scoring affairs to the nail-biting final which ended with #TeamSenegal's victory over #TeamEgypt in a tense penalty shootout, football fans turned to Twitter to follow all the latest and most exciting news around the African Cup of Nations (AFCON) 2021 tournament. Through a data pool of Tweets, hashtags and handles, Twitter has highlighted the key moments that drove the public conversation during AFCON.
The most used 2022 AFCON hashtags
Despite an earlier than expected exit from the tournament, #TeamNigeria made a huge impression as a major conversation driver globally, and among the top hashtags used during the tournament. #SoarSuperEagles and #SuperEagles were also widely used. #AFCON2021 was the most used hashtag worldwide and finalists #TeamSenegal and #TeamEgypt as well as hosts #TeamCameroon were also among the top 10 hashtags. Globally, the 5 most used hashtags were:
1. #AFCON2021
2. #CAN2021
3. #TotalEnergiesAFCON2021
4. #TeamNigeria
5. #TeamGhana
The most mentioned handles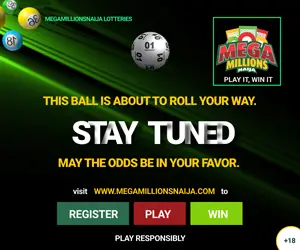 The most mentioned handles during the tournament consisted of a mix of national teams, official pages, international players and trusted pages dedicated to punditry and commentary. The Nigerian national team handle @ngsupereagles was the most mentioned handle, with the official Confederation of African Football (CAF) handle coming in second with a ton of engagement.
Overall, Nigerians dominated the top 20 most mentioned handles, with Super Eagles stars, pundits and media outlets like @victorosimhen9, @OkoyeMaduka, @JustKelechi and @instablog9ja revealed to have also had a lot of engagement and mentions during the course of the tournament.
Related: Twitter Nigeria In A Football Frenzy As The Super Eagles Proceed To The AFCON Knockout Stages
Top AFCON Tweets
The most successful AFCON Tweets, many of which were either tweeted by Nigerians or referred to Nigerian players, consisted of a mix of tense moments on the pitch, support from fans and other footballers, hilarious commentary, bants etc. The top Retweeted post came from French play Kylian Mbappe hailing Morocco's Achraf Hakimi as "the best right-back in the world". Below are some of the most engaging and hilarious Tweets from AFCON.
ACHRAF HAKIMI.
BEST RB IN THE WORLD.

GOOD NIGHT GUYS.

— Kylian Mbappé (@KMbappe) January 25, 2022
What is this again , AFCON is really not for the weak

— Kelechi (@JustKelechi) January 11, 2022
Nigeria wins afcon
Leicester wins conference league
Nigeria wins world cup

Then we start pushing iheanacho and ndidi for the Ballon d'or pic.twitter.com/M3a9LFctRM

— Sire Tesla (@clexetweets) January 15, 2022
Shatta Wale when he finds out Nigeria has now won 2 games in a row pic.twitter.com/vTkLtITRFC

— A$AP Lerry (@_AsiwajuLerry) January 15, 2022
Maduka "if you like no defend, me I no fit stain my cloth" Okoye.

— (@tundemoore_x) January 23, 2022
Top emojis, media and other stats of note
When it comes to using Emojis, the top 10 list reveals a range of emotions only football can elicit from people on Twitter. From laughter to tears, clapping, trophies and sheer alarm, Emojis played an important role in expressing the emotions amid often heated and joyful conversations. The top Emojis used were:
Twitter has also revealed that many AFCON Tweets included media. Pictures and videos where often used to tell and amplify inspirational AFCON stories; such as a video posted by international sports journalist and Twitter Spaces host of #AFCONwithJuliet Juliet Bawuah, telling the story of Salima Mukansanga following her historic appearance as a referee at #AFCON2021.
Salima Mukansanga has since arrived in her home country of Rwanda but her historic appearance as a referee at #AFCON2021 remain a significant part of this tournament. In this video recorded before she left , she speaks of how she's processing all of this.#AFCONwithJuliet pic.twitter.com/KuD61Y0895

— Juliet Bawuah (@julietbawuah) February 1, 2022
About Twitter, Inc.
Twitter is what's happening and what people are talking about right now. To learn more, visit about.twitter.com and follow @Twitter. Let's talk.