After a period of intense physical activity, no matter why you are engaged in it, you need to take steps to help your body recover. When you put stress on yourself that stress has to be relieved afterward, in order to maintain good health. The key to success is learning how to recover from physical activity faster than your peers would. This gives you an edge over them and gets you back in the game sooner.
Refuel Your Body
To get back the energy you expended, you'll want to refuel your body immediately following vigorous physical activity. One way to do this is by choosing sugar-free sports drinks. They will replace the electrolytes you lost and prevent you from becoming hydrated. Another option for refueling your body is to drink a protein shake.
Cooling Off
Overheated muscles in your body can cause physical symptoms to manifest. To prevent this from happening it's best to spend a few minutes cooling off immediately following any physical activity. Failure to do so means that the lactic acid found in your muscles after an intense game or workout will leave you feeling sore. The process of cooling down should include no more than 10 minutes of stretching exercises.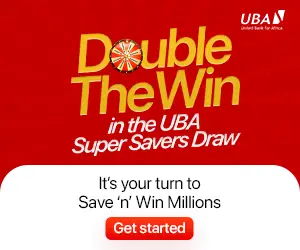 Hot Or Iced Bath
A hot or iced bath can help you recover from the strain of most physical activities. By taking a hot bath, your blood vessels will dilate. This targets any damaged tissues in your body and sends more blood their way to undo the damage. By taking an iced bath, instead of dilating your blood vessels, you'll be constricting them instead. This also helps eliminate the discomfort that can be caused by lactic acid.
Related: INTERVIEW – Rohr Explains How Super Eagles Will Play 'Physical Team' Sierra Leone
Rest And Relaxation
There are a few ways you can rest and relax in order to help your body recover. One is to get a massage to release the endorphins in your body. Done properly, a massage will loosen your muscles and give you your flexibility back.
Another way to relax after being physically active is to simply get some quality sleep. It should be at least a seven to eight hour period of rest in order to help your body properly recover. Sufficient sleep will help heal you from the effects of exercise or athletic competition.
In addition to massages and rest, CBD cream can also help enhance recovery. Applied to sore muscles it will bring some fight pain and soreness and help get you ready to be active again. It is also not unusual for athletes to apply the cream after having a massage. The combination of the massage and the cream can promote the recovery process.
No matter which method you use, it is always important to properly recover after physical activity. Being able to recover quickly is important when you are an athlete. By using these methods you can avoid any major discomfort. When you keep your muscles in peak condition, you will have more control over your movements as an athlete. Avoiding doing so is a mistake no athlete can afford to make.
Copyright © 2023 Completesports.com All rights reserved. The information contained in Completesports.com may not be published, broadcast, rewritten, or redistributed without the prior written authority of Completesports.com.