After the Super Eagles' shock surrender of a four goal lead to draw 4-4 with Sierra Leone in Benin City last Friday, former Nigeria international winger, TIJANI BABANGIDA in this exclusive interview with Complete Sports' reporter, SULAIaMAN ALAO , says head coach Gernot Rohr's Eagles face a difficult but not impossible task of beating the Leone Stars in today's second leg 2022 AFCON qualifier in Freetown…
Complete Sports: The Super Eagles shockingly drew 4-4 with Sierra Leone in the first leg of their AFCON qualifier last weekend in Benin City. What do you think went wrong in the game that saw Nigeria lost a four-goal lead to draw at home?
Tijani Babangida: Well, it's good sometimes that when mistakes happens in time, one can be able to assess and be able to work on such mistakes so that in the next game or tournament, one can be able to do better. I believe that after the 4-1 first half lead by the Super Eagles in Benin during the first leg, our team became relaxed which made the opposing coach came with a better tactical plan against the Eagles. As we all saw in the second half, our players were too quiet. And in such a situation, the first person you look up to is the coach – he had a very good first half while there were mistakes in the second half.
Playing in Sierra Lone is one of the most difficult experiencesof Eagles in the past. Even if we had beaten them at home, they always gave us a big fight in the return leg. If you remember during our time, that was where coach Jo Bonfrere was sacked after we lost 1-0 against them in Freetown. So this will be a very big cracker, but the Eagles have to go there and give their best and hopefully, win so that they can use that to apologise to Nigerians, but I can tell you it's not going to be easy.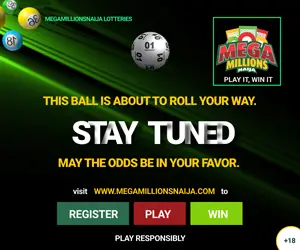 Also Read: Rohr, Troost-Ekong Talk Tough, Confident Of Super Eagles' Win Vs Sierra Leone In Freetown
This will be a big test for coach Gernot Rohr because the Sierra Leone coach had matched him tactically in the first leg which is how you know a good coach. It's now time for Rohr to also fight to outsmart his counterpart tactically in Freetown.
Do you think the Eagles missed Wilfred Ndidi in the first leg and do you think they will miss Victor Osimhen who is out injured in the return leg in Freetown?
Babangida: Of course, Eagles will miss Osimhen in the return leg just as they missed Wilfred Ndidi in the first leg. Injuries to key players always affect any team, but I think Rohr focused more on the attacking aspect of his team and didn't put enough emphasis on other areas to have the right balance in the team. Ordinarily, each position in the Eagles is supposed to have two options in the call-up and I believe Nigeria have a lot of players to choose from. But if such is not the case, it's left for the coach to rearrange his team with the players he invited to get the best result otherwise, we will see what happens.
Do you think dropping goalkeeper Okoye Maduka in the return leg will affect his confidence after conceding four goals in the first leg?
Babangida: Yes of course. If a coach drops a keeper in this kind of situation, it shows a big loss of confidence in the keeper's ability. But I think it's not just about the keeper because I believe the coach might want to make other changes in the team. Normally, you can be more offensive when you play at home but when you go away, you readjust your system accordingly. So I think what happened in Benin City was not just about the keeper because I couldn't recollect any big individual mistake from the goalkeeper. The issue has more to do with the midfield and defence of the team which are the area the coach needs to readjust very well in the second leg in Freetown.
A number of new players are now part of the Super Eagles, but they have mostly struggled to really impress in the national team as we saw against Sierra Leone. What do you think is responsible for this?
Babangida: Well, it takes time to build any good team and it takes time for new players to adapt into the national team especially if such players are coming from Europe and have little or no previous experiences playing against African oppositions. That is why the coach needs to play friendly matches to gradually integrate such players into the team. Back in our days, it was easier for us to adapt because most of us played locally before travelling to play abroad which means we were well exposed to the African and European style of play.
Also, a coach must know the best position to play those new players to get the best from them individually which will then transform to good team performance. Of course, a coach can also try players in new positions but that is best done when such players are already well settled and familiar with other players in the team, if you know what I mean. If you're already familiar with most of the players in the team, you already know their strenght, how they play and how to cover for each other, you know. Having said that, some players adapt more quickly than others when they get to the national team.
With the absence of Osimhen and Emmanuel Dennis who is also injured, do you think Kelechi Iheanaco and Paul Onuachu will be able to stand in well in the attack?
Babangida: You know, in this game, the Sierra Leoneans will have more confidence going into this game because Nigeria are the team that are disappointed. The Leone Stars are now at home and they will come all out to fight and whoever gets to lead the Eagles attack just have to live up to expectations – not just the strikers, but any player that gets to play in this game. When you push Nigerians to the wall, of course, you will get something back. I hope the players will be able to surprise Nigerians and surprise themselves too by getting a positive result in Freetown. But like I said earlier, it is not going to be easy.
So you think Rohr will be able to come up with the right tactical approach to win in Freetown?
Babangida: This game is going to be an examination for Rohr. We've seen how the Sierra Leone coach changed his team tactically after going down 4-1 in the first half in Benin City, and he succeeded to get a draw. We have seen the likely system he is going to use against us and if the Sierra Leone coach surprised our coach by changing the tactical aspect of his team to get a 4-4 draw, now we can only wait to see if Rohr will be able to match or surpass the Sierra Leonean coach in terms of tactical approach and discipline in the return leg.
Given the circumstances the Eagles now find themselves, will you consider a draw in Freetown as an acceptable result for Nigeria?
Babangida: Well, we have little choice now even though our fate is still in our hands. Winning will be the best result for Nigeria of course, but it is going to be a difficult game for the Eagles. So, if we get a draw, we will have no option than to accept it because in any case, that will be better than losing outrightly.
Now, we have also seen that Sierra Leone were no pushovers and they will be more motivated at home to beat us after the way they got the draw against us in Benin City. But the best approach is for the Eagles to play to get a win. It is not impossible, but it will be very difficult.
Copyright © 2021 Completesports.com All rights reserved. The information contained in Completesports.com may not be published, broadcast, rewritten, or redistributed without the prior written authority of Completesports.com.