Fortuna Düsseldorf of Germany goalkeeper, Maduka Okoye recently spoke to the media department and Youtube channel of Nigeria's national team, the Super Eagles, on a few issues relating to his football career.
Okoye who had earlier said that his love for Nigeria influenced his decision to pledge his international allegiance to the country ahead of Germany made his debut for the Super Eagles in a friendly against Brazil in October 2019.
The 20-year-old shot-stopper speaks on the Super Eagles, club football, quality of the Nigerian national team, nationality choice debate and Complete Sports reporter, OLUYEMI OGUNSEYIN gives you the excerpts from the interview…
How was the feeling like when you got your first call-up to the Super Eagles?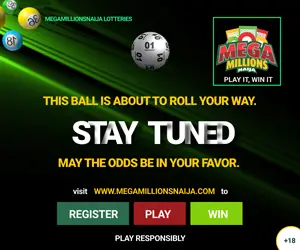 I felt great after getting my first call-up to the Super Eagles. It was a pleasure, it was great and a big step for me in my football career.
With the first call-up, there was a few problems but after that for the Ukraine game, everything was set up and I prepared very well.
I was hopeful and I couldn't wait to get to play for the Super Eagles and everything went well and I really thank God.
Nationality choice debate. What would be your opinion on this interesting topic?
My opinion, my advice is to follow your heart, you have to feel it, where the love is. I felt the love in Nigeria and I feel like a "Naija" boy, so that was why I chose Nigeria over Germany.
What do you think about the quality of the Super Eagles going into major qualifiers this year (2020)?
We all are young players and there is so much talent in this squad and I think that in the next few years when we get a bit more experienced, we can be a great team.
Also Read – NFF Now Keen On Retaining Rohr; to Begin New Contract Negotiation Next Week
And in the process, we can even get to a good place in the FIFA World Cup in 2022 and before then, we can also get to win the African Cup of Nations in the year 2021.
You once said you wanted to learn and grow. Do you think that it will be easy for you to become the Super Eagles number one in the midst of great goalkeepers in the team at the moment?
No, it is not going to be easy, I have to do it step by step. For now, I will get every experience after each training, after every game, I will take anything I learn with me.
But of course, I can tell you for a fact that we all are like brothers and we keep pushing each other well. May be it will take time, but I will try to get better day by day.
Does playing in the Regionalliga in Germany bother you and are you aiming for a transfer to a much better league soon?
The good thing is that I train with the first team of Fortuna Düsseldorf, so it is on a high level, it is on a Bundesliga level.
Also Read – Ex-Sports Minister Abdullahi, British Journalist Back Odegbami: 'Yes, Yobo Can Lead Eagles To 2002 World Cup!'
But of course, there is more interest from clubs especially after the international friendly Nigeria played with Brazil last year October. But we will see what the future brings.
Your message to the fans?
My message to the fans is for them to put the trust in us and we will definitely give them back everything and we really do appreciate all the love they give to us.
It is the best team here and it is just an honour representing this great country and I enjoy every second with the Super Eagles.
What is it like going through the same youth system at Bayer Leverkusen such as Bernd Leno of Arsenal and Barcelona's Andre Ter-Stegen did?
Definitely wonderful. My youth career as you said was spent at Bayer Leverkusen and Borussia Monchengladbach and those were the clubs Leno and Ter-Stegen also played in their youth time.
And that is why trainings were always important for me, in the few years I spent at the two clubs, and I think this is what really got me this far in my football career.
What do you think about the Super Eagles goalkeepers' trainer, Alloy Agu and his training regimen?
Of course, I do appreciate Alloy Agu a lot and I am very much happy that I can train with him and I must truly admit that he is getting me better day by day.
In Germany, trainings are a bit more technical and that is talking about the goalkeeping department of the game, but in Nigeria, it is harder, more of fighting and more of the mental and spirit.
But is such a good thing for me that I have both, I mean this side (Nigeria) and the other side (Germany), I see it as more of a perfect balance.
Copyright © 2021 Completesports.com All rights reserved. The information contained in Completesports.com may not be published, broadcast, rewritten, or redistributed without the prior written authority of Completesports.com.