Bayer 04 Leverkusen's new signing from AS Roma and Czech Republic international, Patrik Schick, is ambitious to help Peter Bosz's men become a stronger Bundesliga side this season
The striker who spent the 2019-20 season on loan at Bundesliga rivals RB Leipzig, in this interview with Bundesliga International, made available to Completesports.com, speaks about his humble beginning in home country, his career so far in the Bundesliga and his new objectives with Die Werkself (The Company's Eleven).
"Yes, I was at Leipzig last season so I know all the teammates and the coach. It will be a special game."
How was your first time at Leverkusen?
"More than a week. I don't know how many days since I came. Everything is working very good. I am completely happy about how its working here at the club. All the people are very nice to me. There is nothing to complain about."
Have you already spread the secrets about Leipzig to your teammates?
"Not in this moment but maybe in the next days. If they will need some information, maybe I can say something because, of course, I know the players so if they want to know something, I can say something. A little bit."
What makes Leipzig so dangerous?
"What makes them dangerous? Last season at Leipzig, we scored a lot of goals. We were strong in attack but the defense… I think in this moment, they have a better defense."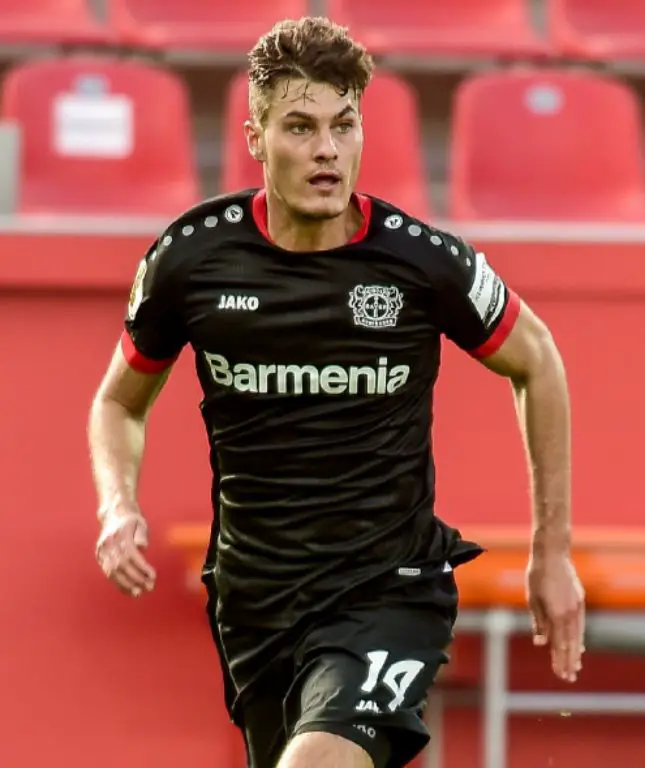 How was it playing against Leverkusen with Leipzig?
"Yes. The first game I was here, it was my debut in the Bundesliga. I played the last 15 minutes, I think. It was 1-1. It was a hard game especially because I came after an injury. I remember that it was really tough here. The second game at Leipzig, I remember it was a little bit strange because Leverkusen expected that we would be pressing. Also, we in Leipzig were expecting them to press. We were both waiting for some mistake. It was a really patient game. In the end, the 1-1 was a very strange game."
Sometimes things don't go as planned in modern football, do they?
"No, you have to confuse the opponent sometimes because they prepare for some plan expecting the way you will play. You have to be ready for some plan B."
What are your goals here at Leverkusen?
"My main goal is: I will do what I can do. I will do my best. I will try to score a lot of goals and help the team to reach the first four places for the Champions League"
How would you describe yourself as a player?
"I really don't like to describe myself. I will leave these questions for the fans or, I don't know, for the journalists."
Who was your idol growing up?
"You mean a football idol? From Czech players? It was Milan Baros."
Why Milan Baros?
"I don't know why I liked him. I had his t-shirt. He was my idol from the Czech players."
When did you first start playing football?
"I was five years old and I started in a very small club at my village. We trained two times a week. I liked the football very much. I was there. I had a lot of friends there. I played until I was eleven and until that time, I felt that I needed some change. I wanted to train more because I liked the football would like to be on a higher level. I felt like I needed a change so when I was eleven, I left this small village; the small club and joined Sparta Prague."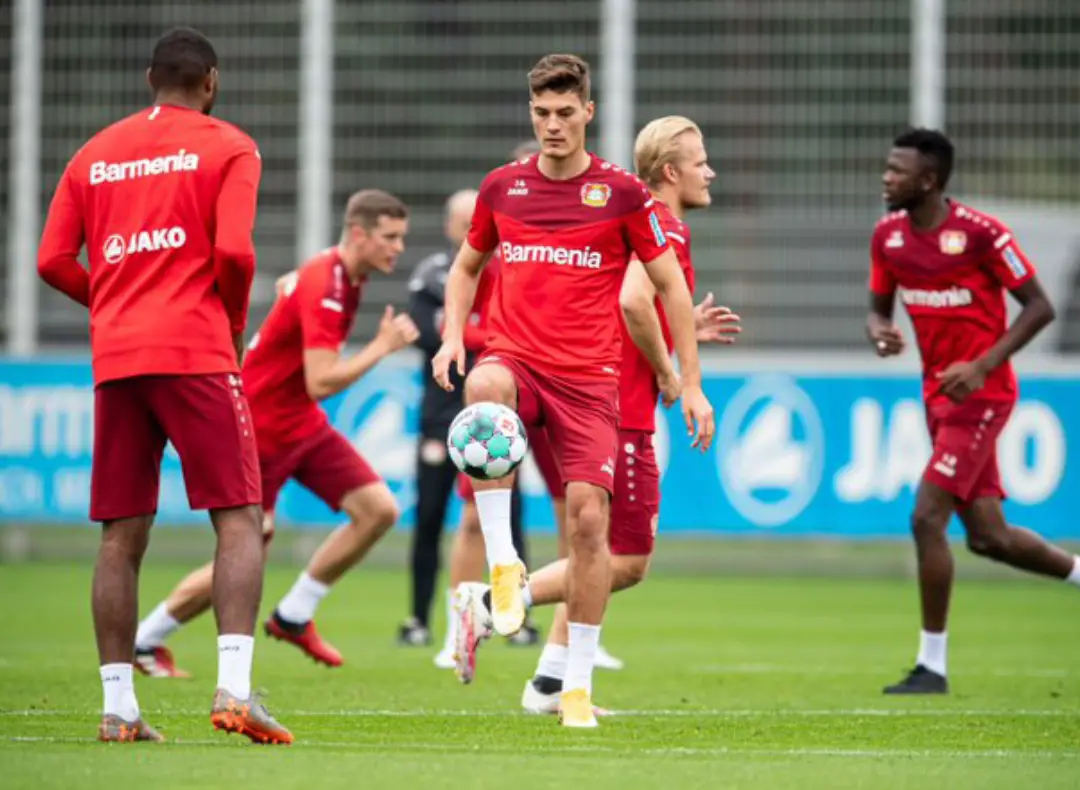 Was your new club far away?
"No, no, no. It was close to Prague. I was living in Prague. It was close for me."
Was it difficult for you to be at a new club at the age of eleven?
"When you are eleven, you are still a child so it wasn't a problem. I felt
comfortable, normal between the same guys like me. There wasn't any problem."
Was there anyone specific that encouraged and supported you during that time?
"Maybe my father because, although he didn't play at a high level, every Tuesday and every Sunday he played the Weekend League. I started to go with him to shoot at the goal he was playing at with the men. I was shooting at the goal. I started and when I was a little bit older, I started to play with the men as well although I was still young. I liked the football so much so maybe my father was the person who brought me to the football."
What do you love about football?
"I don't know. I started to play when I was five and since then, I knew that I would like to do it every day. I am glad that now it can also be my profession ."
What does 'home' mean for you?
"What does home mean to me? Family. When I have all my family members at home, I am happy."
Is Prague your home?
"Yes because all my family and everybody from the family are living in the Czech Republic so Prague is always my home."
When did you start following the Bundesliga?
"Of course, when I was young I knew the teams that played in the Bundesliga but it wasn't like now. Now, you have social media and applications, live sport. You can watch the score, points, matches, everything. Now, it's easier. Of course, I knew from before how things were going here."
Do you know any Czech players that have played in the Bundesliga?
"Pavel Kuka. Jiri Nemec. A lot of other players."
Is your goal to reach one of the Champions League qualification spots?
"That is our goal. We have the whole season ahead of us. I am sure we will work hard to reach that goal."
How would you rate the Czech Republic's chances now that the Euros are next summer?
"First of all, a big success that we qualified for the tournament. Already, it could be my first big tournament for the Czech Republic. Unfortunately, we have to wait for that but I think that our group is not easy. We have to try to make good results against the teams we have there, maybe with a bit of luck, we can pass through."
Leverkusen had some prominent departures. How would you rate the quality left in the team?
"I am convinced about the quality here. Many quality players play here. I think a lot of young players with hunger want to reach more and more. I think this can be a good way to make us successful."
Photos credit:
Bayer 04 Leverkusen

Sportybet.com: Get Multiple Bonus and Enjoy the Fastest Payout In Nigeria.
Copyright © 2021 Completesports.com All rights reserved. The information contained in Completesports.com may not be published, broadcast, rewritten, or redistributed without the prior written authority of Completesports.com.