Bingo has always been known as a game for all ages as it's such a fun, energetic and exciting game. Even now, it is easier to find sites for online bingo fun games. However, in the past, the stereotypical player has usually been an older person and when some people think of bingo, their imagination can conjure up images of elderly women in nursing homes playing bingo to while away the hours! That can't be further from the truth as the game of bingo has experienced a huge revival and is now being played and enjoyed by more young people than ever before, taking the average age of a typical bingo player to an all-time low.
Related: Bingo: Things To Know About This Popular Online Casino Game
Bingo revival for the digital age
This bingo revival in the UK especially is due to a lot of different factors but the biggest reason for the game's huge surge in popularity is down to the wide use of the internet and advancements in technology. Younger generations of the digital age are used to doing everything using technology and since the introduction of online casinos and online bingo sites, more players gamble and play bingo than ever before.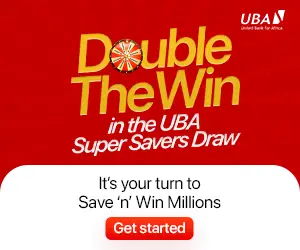 Bingo's make-over for younger generations
The fact that you can play bingo so easily with a click or a swipe means that younger generations who use tablets, computers and mobile phone for just about everything, are far more likely to play bingo online than in a bingo hall. Online casinos know this all too well and have cleverly tailored their advertising and marketing campaigns to target younger players, giving the game of bingo a complete make-over. Advertising on platforms such as social media including Facebook has meant that even younger generations who use social media on a daily basis are exposed to these adverts and are more likely to play online.
The way online bingo appears to players has changed considerably over the years and now players can choose from a wide range of types of bingo game, so there is a greater choice than ever before. If there's one thing younger generations crave, it's the chance to make a choice based on their own unique preferences and interests and online bingo gives players this opportunity! From Bahama's inspired bingo to Pirate bingo, there's even a Friends themed bingo game for players to enjoy – players are spoilt for choice and that's exactly what appeals to younger generations.
Staying home is the new going out!
The things younger generations do with their spare time has changed considerably in comparison to the older generation and this has a lot to do with technology. The younger generation chooses to stay home more often than the older generation who did not have the entertainment at home to keep them indoors and this has led to a lot of younger people choosing to gamble online and play online bingo.
However, there are plenty of big land-based bingo halls that are still filled with younger players, and it's often the case that players are first introduced to bingo online and then decide they would like to experience playing the game offline! Wherever people play, it's obvious to see that bingo is here to stay and will be played and enjoyed by millions more for generations to come.
Copyright © 2023 Completesports.com All rights reserved. The information contained in Completesports.com may not be published, broadcast, rewritten, or redistributed without the prior written authority of Completesports.com.