On July 28th, 2023, Filbert Bayi, OLY, former Tanzanian middle distance runner, one of Africa's greatest athletes in history will be in Lagos.
African American legendary former sprinter, Olympic Gold and Bronze medalist, Ron Freeman, OLY, will be in town.
The CEO of OlympAfrica, Allasanne Thierno Diack, is also on his way to Lagos.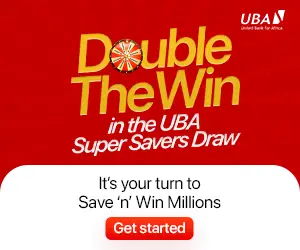 So, also is radical political scholar, historian, cultural and social activist from South Africa, Dr. Biki Minyuku.
They are all coming for an unprecedented historic assembly that will inspire generations of youths from across Africa and even beyond.
Also Read:  The Life Of An OLYMPIAN – Night Of A Hundred gods And goddesses! –Odegbami
It is NOT a pure Sport event, hence its location within the premises of the Nigerian Institute of International Affairs. It is more of a diplomatic event that derives its significance in the deeds of sportsmen and women that meritoriously served their country and the Black race.
 The 1976 Olympics Games Heroes!
In the records of the International Olympic Committee, IOC, and the directory of the World Olympians Association, WOA, the names of all the athletes from Nigeria that went to the 1976 Olympic Games in Montreal, Canada, will NOT be found. Yet, they were physically at the Games, spent 10 days in the Games Village along with other athletes from around the world, were involved in pre-Olympics competitions, and even participated in the rehearsals for the Ceremonial march-past.
For 4 years, the athletes prepared well to take on the rest of the world, make a name and a fortune for themselves and earn international honours for their country.
A day to the opening ceremony of the Games, their dreams went up in flames. They were summoned by the Secretary-General of the Supreme Council for Sports in Africa, SCSA, and informed of the decision by several African government's to boycott the Games in protest. The International Olympic Committee, IOC, had failed to withdraw New Zealand from the Games for their 'romance' with the Apartheid regime in South Africa. The IOC directed that all the contingents from the protesting countries should vacate the Games Village within one hour!
Thats how the gates of the 1976 Olympics Games were shut in the faces of athletes from 27 African countries, Guyana and Iraq. It was a devastating blow to the athletes affected. Ambitions to become Olympians were sacrificed on the altar of global politics that was deployed to seek justice for oppressed fellow Africans in South Africa.
Worthy as the cause may have been, the price the athletes paid was high and the pain, everlasting. No governments or institutions since then, 47 years ago, have recognised, appreciated, honoured or even compensated the athletes,…until now, on July 28th!
The 1980 AFCON National football team.
Following the Nigerian Civl War that ended in 1970, the country needed every conceivable means to bury the hatchets of the war. The government introduced the National Youth Service Corp, NYSC, and the National Sports Festival, amongst other schemes, to bring the youths of the country together in the spirit of 'No Victor, No Vanquished", the re-unification of the country being an imperative.
Also Read: Hurrah, Eagle7 Sports Radio Is One – A Year Of Travails, Trials And Triumph! –Odegbami
This pursuit went on for years through dfferent schemes and programms all designed to create platforms for socialisation, re-integration, friendship and unity. It was in hosting the African Cup of Nations  in 1980, however, that the country found the perfect elixir.
Nigerians love their football with uncommon passion and its main actors, the players, reflected the homogeniety of the people from different tribes and tongues coming together united under a common umbrella.
The Green Eagles played out their hearts, and for the first time since Indepedence in 1960, the people found in football the power that shuns differences and galvanises the people to be one.
The 1980 team was celebrated, honoured and rewarded, but it appears the significance of that succees still reverates till now, an occasional reminder for the country to come together to achieve its potential greatness.
July 28th. 
Airpeace Airlines has resurrected and rekindled the spirit of patriotism, of sacrifice, of love for country and the Black Race, by bringing together the forgotten heroes of 1976 and the victorious team of 1980 in a one-of-its-kind celebration, appreciating, recognising, honouring, rewarding and immortalising them.
These are the names of those heroes!
1976 Montreal Athletics Team

Kolawole Abdullahi, 100m /4 X 100m relay (late)
Ruks Bazunu, 100m / 4 X 100m relay (USA)
Moses Adebayo Adebanji, 4 X 100m relay (USA)
Edward Ofili, 100m/200m/4 X 100m relay (late)
Mark Olomu, 4 X 100m relay, Sapele,
Chuks Abigide, 4 X 100m relay, USA,
John Okoro, Long Jump (Late)
Charlton Ehizuelen, Long and Triple Jumps, USA,
Moses Akporowho, Long Jump, (Late)
Godwin Obasogie, 110m, Hurdles, USA,
Graywood Oruwari, 110m, Hurdles, USA,
Modupe Oshikoya, 100m, Long Jump, Pentathlon, USA,
Gloria Ayanlaja, 400m, USA,
Bruce T. Ijirigho, 400m/4 X 400m relay, USA,
Dele Udoh, 400m, 4 X 400m relay (Late)
Felix Imadiyi, 400m, 4 X 400m relay, USA,
Benjamin Omodhiale, 4 X 400m relay, USA,
Rotimi Peters, 4 X 400m relay, USA,
Dennis Otono, 400m Hurdles, USA
Taiwo Ogunjobi, 400m hurdles (Late)
 1976 Montreal Olympic Football Team
Emmanuel Okala, Enugu *
Joseph Erico (Late)
Andrew Atuegbu, USA,
Sanni Mohammed, Accra, Ghana,
Mudashiru Lawal (Late)
Christian Chukwu, Enugu
Godwin Odiye, USA
Kelechi Emetiole (Late)
Haruna Ilerika (Late)
Adekunle Awesu (Late)
Thompson Usiyan (Late)
Alloysius Atuegbu (Late)
Baba Otu Mohammed (Jos)
Jide Dina (Late)
Samuel Ojebode (Late)
Patrick Ekeji, USA, NA
Segun Odegbami, Lagos
Montreal 1976 Swimming Squad
John Ebito – USA,
Montreal 1976 Boxing Squad
Obisia Nwankpa , Lagos,
Davidson Andeh (Late)
L. Obagoriola, Lagos
1980 Africa Cup of Nations Team
Best Ogedegbe (Late)
Moses Effiong – Calabar,
Emmanuel Okala – Enugu,
John Orlando – Accra,
David Adiele – Owerri,
Okey Isima (Late)
Segun Odegbami – Abeokuta,
Felix Owolabi – Ibadan,
Godwin Odiye – USA
Christian Chukwu – Enugu,
Adokie Amiesimaka – Port Harcourt,
Charles Bassey – Calabar,
Tunde Bamidele (Late),
Kadiri Ikhana – Abeokuta,
Mudashiru Lawal (Late)
Henry Nwosu – Lagos,
Ifeanyi Onyedika – Enugu,
Frank Onwuachi – Asaba,
Martin Eyo (Late),
Shefiu Mohammed – Jalingo,
Alloysius Atuegbu (Late)
Sylvanus Okpala  – Enugu,
Copyright © 2023 Completesports.com All rights reserved. The information contained in Completesports.com may not be published, broadcast, rewritten, or redistributed without the prior written authority of Completesports.com.